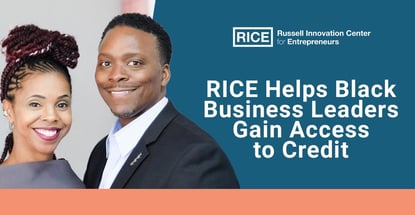 Our experts and industry insiders blog the latest news, studies and current events from inside the credit card industry. Our articles follow strict editorial guidelines.
In a Nutshell: The Russell Innovation Center for Entrepreneurs (RICE) invests in and teaches Black entrepreneurs the building blocks to create successful companies. In addition to providing funding for businesses, the center enlists experts to guide entrepreneurs through every step of building a product and business. The facility also acts as a professional environment where entrepreneurs can hold investor meetings or collaborate with other businesses. Businesses at any stage of development are eligible for help. The Russell Center has supported more than 100 companies in its lifetime.
The Russell Innovation Center for Entrepreneurs, also known as RICE, begins its story in 1942, when the facility's founder turned just 12 years old. Herman J. Russell would work construction jobs with his father, honed his skills, and used the money and expertise to build a duplex and charge rent to pay for college.
Russell graduated from the Tuskegee Institute in 1952 with a degree in building construction and started the H. J. Russell Plastering Company in Atlanta. Russell would grow the company to become one of the largest minority-owned enterprises in America responsible for building much of the Atlanta skyline and the Smithsonian in Washington, D.C.
Russell understood the importance of entrepreneurship and how it can make dreams come true. In 2020, Russell's family opened the Russell Innovation Center for Entrepreneurs in Atlanta to inspire Black entrepreneurs to do what Russell had done to secure his family wealth for multiple generations.

The Russell Center has grown to become one of the largest incubators and accelerators in the country. The facility offers fledgling businesses capital, a place to hold meetings, and co-working space to continue developing ideas.
"We build on that entire narrative to inspire entrepreneurs by saying Russell's legacy in his life is really you," COO of RICE Burunda Prince said. "He started where you are. He understands the perils and the challenges along the way. He understands the isolation and loneliness. And yet, through all of that, he understands what can be achieved if you continue to build and surround yourself with the right resources."
A Massive Facility Reducing Barriers to Entrepreneurship
Inside the Russell Center is 54,000 square feet of all of the resources a fledgling entrepreneur could ever need. The initial goal for the facility was to get everything under one roof and reduce any blocks for Black entrepreneurs entering the field.
"We try to remove any barrier that exists for growth for these companies," Prince said. "Sometimes that barrier is information, sometimes it's resources, sometimes it's partnerships or mentorships. We house everything and make it easy for you to access."
RICE gives Black business owners access to capital to grow and provides opportunities to build ideas inside its incubator. Entrepreneurs can meet with investors in a professional setting or hold conferences with employees in the facility's meeting rooms.
Watch on
The Russell Center frequently hosts experts from multiple fields who discuss strategies with young entrepreneurs. The center holds seminars for businesses at different stages of development through the Big IDEAS program. For example, RICE told us it just had representatives from Clorox and UPS in to discuss how the supply chain works, and invited a Disney representative to talk about customer experience and engagement.
"As you go through your business journey, your needs change. The focus initially is providing the knowledge on how to build a business," Prince said. "Then moving to creating a marketing plan and getting customers. The way that we do that is to have the experts from those companies and organizations come in and partner with us so our entrepreneurs learn from the best."
Making Strategic Partnerships Through the RICE Network
While the Russell Center provides capital and funding for entrepreneurs, receiving more funding is always a challenge. The mission at the center is to make fundraising more accessible to Black entrepreneurs to grow their business.
RICE provides guidance on when to ask for capital and what to use it for. The center told us that when most entrepreneurs say they need funding, the solution to their problems is inside the building.
"We work to find what the particular context is," Prince said. "With different funding tools and options, maybe debt financing is the best way to go for you, or if you're a tech company, angel investing is certainly a better way to go. You have to look at what funding tool is appropriate for you, given what your business goals and objectives are."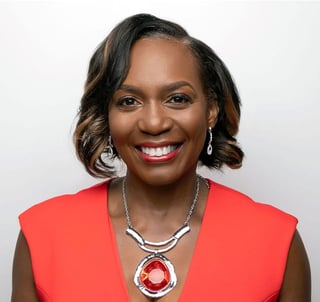 The Russell Center works with its entrepreneurs after receiving the capital to make sure it is being used in the best ways to grow the business. The facility said the first major step to building a successful business is understanding customer acquisition.
Exposing entrepreneurs to customer acquisition creates a basis to grow. Getting the first customer is always the hardest part, and using the lessons learned from gaining that customer will help get the next one.
With its partner network of more than 4,500 and over 100 stakeholder companies, the Russell Center can open doors for Black entrepreneurs and arrange meetings with industry stalwarts. RICE partners with some of the biggest banks in the country, including JPMorgan Chase, Elevar, and Regions Bank. Those open doors lead to more investments into the company and building trust and credibility in attaining new customers.
"At the Russell Center, what we try to do is expose our entrepreneurs to all of that with knowledge so that they can then make the best decision for what is most appropriate for them," Prince said. "After that, we provide the warm introductions that make investments more likely to happen."
Paving the Way for the Next Generation of Black Business
The Russell Center opens its door for businesses of all kinds. Most of the businesses in the network are Main Street businesses such as hospitality, film, media entertainment, payment processing, and service industries.
Atlanta is a hub for payment processing and scheduling, with MailChimp and Calendly listed among the successful companies based in the city. Atlanta is also recognized as an area where cyber security — with an emphasis on finance software — is actively researched and developed. The state of Georgia actively invests in developing the software to make the area more attractive to film and entertainment industries.
But the entrepreneurs supported by the Russell Center are not only working on technology and entertainment. The center has businesses working to make a difference in STEM fields, including companies that are looking into the water supply and making sure everyone has access to clean drinking water.
The Russell Center is not only helping to create minority-owned businesses, but is also supporting the communities these companies live in. In turn, the entrepreneurs that emerge from the center's programs become role models for Black children to pursue their dreams.
"The fact that we can support Black entrepreneurs every day makes them my personal heroes because entrepreneurship is hard no matter what," Prince said. "But to be a Black woman every single day, you have to face rejection, the uncertainty of what's going to happen. The odds are against any entrepreneur making it. And despite that, entrepreneurs every single day get up and say 'I'm going to be the one to make that difference.'"