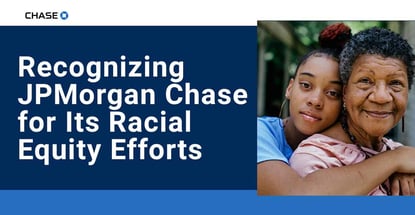 Our experts and industry insiders blog the latest news, studies and current events from inside the credit card industry. Our articles follow strict editorial guidelines.
In a Nutshell: JPMorgan Chase is making a commitment toward helping often-neglected minorities in their financial endeavors. The bank is putting forward $30 billion to promote affordable housing, grow Black- and Hispanic-owned businesses, improve access to banking in underserved areas, and build a diverse and inclusive workforce. For its key focus on narrowing the racial wealth gap and improving racial equity, CardRates is awarding JPMorgan Chase our Editor's Choice Award™.
American banking still has a way to go when it comes to providing services to the underserved and unbanked. Redlining is an illegal practice of denying services to residents of certain areas based on race or ethnicity, and yet, it still happens today.
Minority families who do receive financing for a home also end up paying tens of thousands of dollars more for their house. Studies show that Black homeowners on average will pay $67,320 more for their houses because each month Black homeowners pay higher mortgage rates, higher mortgage insurance premiums, and higher property taxes.
JPMorgan Chase is stepping up to the plate and doing its part to eliminate racial inequities in its banks and how it does business. The bank is already allocating resources toward new programs that improve minority access to banking as part of its initiative.

JPMorgan Chase is committing $30 billion toward creating a more equal banking system. It's focusing on a four-pillar approach that addresses racial inequities from every angle.
The bank believes that its new systems will contribute to a more equal economy where everyone can succeed. JPMorgan has more work to do, but it is excited about the progress it has already accomplished.
"At a very high level, we're committed to advancing a more sustainable and inclusive economy," Heather Higginbottom, JPMorgan Chase Co-Head of Global Philanthropy said.
Using a Four-Pillar System for Impact
JPMorgan Chase's strategy for creating a more equal system focuses on a four-pillar plan that includes neighborhood development, financial health, access to small business capital, and helping build jobs and skills within communities. Each part is critical to the bank's mission.
So far, the bank has deployed or committed more than $18 billion toward its racial equity commitment, which includes promoting and expanding affordable housing and homeownership in underserved communities. There is a crisis for affordable housing in the United States, and a lot of JPMorgan Chase's commitments go toward solving the problem head on.
The bank increased its low-income housing tax credit investments and expanded its efforts with a new markets tax credit and a historic tax credit. It's also approved $1 billion in new construction and rehabilitation of affordable housing.
JPMorgan Chase's Impact Finance arm bridges the gap between traditional philanthropy and philanthropy in traditional business, while the JPMorgan Chase Institute researches strategies to meet goals using the bank's aggregated and anonymized data.
"We have PhD trade economists and data scientists examining that data, looking at certain research questions and publishing that information," Higginbottom said. "That data informs policymakers, stakeholders, and economists."
$30 Billion Commitment to Fighting Racial Inequalities
Since announcing its $30 billion commitment in late 2020, JPMorgan Chase has been hard at work putting its assets to good use. In addition to driving economic inclusion by providing opportunities for homeownership and affordable housing, the bank is also investing in entrepreneurship and bolstering minority financial wealth.
JPMorgan Chase said it's important to not just tackle issues through philanthropy and research, but also in its business policies and practices. One area the bank is addressing is the issue of appraisal bias and valuation gaps in home appraisals.
We still see the issue of appraisal bias today. One couple is suing a real estate appraiser after their home valuation rose nearly $300,000 when shown by a white colleague. JPMorgan Chase is working to diversify the personnel who carry out appraisals so these unfair and illegal practices do not continue.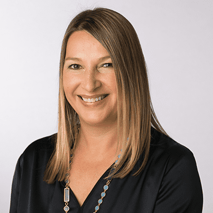 JPMorgan Chase is making investments in Community Development Financial Institutions and other lending institutions to enable more capacity to lend to people in communities that are mostly minorities. CDFIs are known for providing critical banking services to unbanked and underserved communities.
"We made a finance investment through the Impact Finance team in a program we call Propel," Higginbottom said. "The program enables SNAP beneficiaries to check their balances and have a more seamless way of accessing their benefits and utilizing them."
JPMorgan Chase also brings education to support its banking services in previously underserved communities. Communities who may not understand the resources available to them have JPMorgan Chase associates engage in community conversations to get members more involved.
Working Every Angle to Ensure Changes Are Made
JPMorgan Chase is looking inward to create real change in banking systems across the country. The bank is making a $350 million commitment to upskill the global workforce, which also includes its own employees.
The bank's employees help customers understand the benefits available to them from a complicated government system. JPMorgan Chase invests in hiring and training employees to support its mission.
Part of its investment is in eliminating discrimination toward people with criminal records. JPMorgan Chase built a coalition and brought in businesses across all sectors to reduce barriers to employment and economic opportunity for people with criminal records. The bank also eliminated the check box on its applications that asks whether the applicant has a criminal record.
"We see the issues of people with criminal backgrounds facing significant barriers to employment," Higginbottom said. "The opportunity really came together to understand what we can do as a firm to do more Second Chance hiring and do it better."
The country still has many issues to address that JPMorgan Chase cannot solve alone. The bank's policy and advocacy team invests in and supports innovative policies that help people understand and break down barriers to financial education.
"The team seeks to leverage the expertise, capital, investments, philanthropy, and our research to lift up insights and policy solutions that advance that economy," Higginbottom said.
The programs already receive good feedback from the communities it's investing in, and JPMorgan Chase plans on making changes to better streamline its efforts. JPMorgan Chase is proud of its past accomplishments and hopes to tackle more challenges with the support of the people it wants to help.
"I think there's something special here that I hope becomes a bit more like a contagious model," Higginbottom said. "We are constructing the programs in a way that encourages the community to buy in."