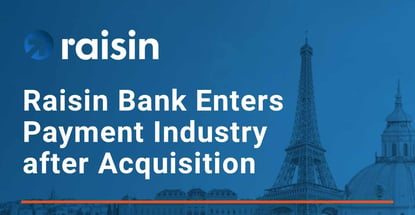 Our experts and industry insiders blog the latest news, studies and current events from inside the credit card industry. Our articles follow strict editorial guidelines.
In a Nutshell: Raisin Bank is not only a fronting and service bank with a full banking license but also a wholly owned subsidiary of fintech Raisin. Raisin runs online savings and investments platforms through which retail customers can conclude savings products with banks from Europe and the USA. Raisin Bank is the only cloud bank operating in Germany that has access throughout the EU, and has expanded its capabilities after recently acquiring the payments division of Bankhaus August Lenz. As a banking-as-a-service provider, Raisin Bank provides solutions in the areas of credit, accounts, and payments for fintechs and other financial service providers.
The banking industry is well-known for its traditional models of operation and developmental practices, but there is a new form of banking on the horizon. Cloud banking is a revolutionary approach to storing account data and increasing power and resources to deliver core financial services online.
Raisin Bank is among those leading the way in cloud banking. The Frankfurt-based bank has focused on serving business customers by offering expert advice and efficient Banking-as-a-Service solutions. Raisin Bank holds a strong competitive edge as the only German cloud bank that is passported across the European Union.

It was founded in 1973 under the name MHB-Bank. In 2019, it was acquired by fintech company Raisin and renamed Raisin Bank. This was also the first time a fintech in Germany purchased a bank.
With the purchase of Raisin Bank and further strategic acquisitions, Raisin extended its value chain in the financial sector and has maintained its position as a market leader in cross-border savings and investments.
Raisin currently has more than 25 billion euros in savings-based assets and over 750,000 direct customers. And it offers retail customers access to interest-bearing overnight and fixed-term deposits at more than 160 international partner banks.
The subsidiary Raisin Bank operates as a banking-as-a-service (BaaS) provider, offering partners the ability to implement business models that require a banking license. The bank develops customized products for its clients and helps solve regulatory, supervisory, legal and compliance matters.
Raisin Bank recently acquired the payments division of Bankhaus August Lenz (BAL), a private bank based in Munich, Germany. The acquisition will allow Raisin Bank to support electronic payment transactions and cash solutions for its partners and customers. The deal will also connect Raisin Bank to over 4,500 ATMs throughout Germany.
A New Ecosystem for Non-banking Platforms
Raisin Bank's Chief Commercial Officer, Andreas Wolf, explained that classical incumbent banks always try to deliver the whole value chain themselves. Most of the software they use is built in-house and hardly anything is sourced from outside companies.
But newer platforms and ecosystem providers are trying to offer more complimentary options that support the back-end functions of an institution, as opposed to the customer side of operations.
"They don't strive for developing the whole value chain themselves. They basically implement and include various providers," said Wolf.
"We classically work with institutional investors and platforms that don't hold a banking license but, in some parts of the value chain, have licensed activities that may be related to loan origination, payments, or accounts compliance solutions."
While Raisin Bank holds a prominent market position, most players in the BaaS industry have a complementary relationship. At the same time, that has also translated into fast growth for those in the market.
"The market is rapidly growing. But still, compared to classical banks, they are relatively small. And there are only a handful of banks like us in the market, so there's no real competition," said Wolf.
"In Europe, there are probably 10 or so providers, and not everybody is licensed to do everything in every country, so we mainly focus on continental Europe. It's hard to define the market and market share, but the market is growing quite a bit, so most of us grow by 50+% year over year."
Payment Acquisition Opens Opportunities for Raisin Bank
In the past, Raisin Bank's main focus in the market was on loan servicing, which involved merchant cash advance, project finance, SME and consumer straight loans, and buy now, pay later solutions.
Despite those capabilities, Raisin Bank was looking to diversify its position. It was initially looking to build in-house payment methods, but as BAL was looking to sell, that gave Raisin Bank the right opportunity to acquire the payments division.
"It's strategically strengthening payment capabilities, knowledge market access, and also diversifying revenue streams because if you put all your eggs in one basket, regulations and markets may change. And now, that is quite an independent revenue driver for us," said Wolf.
Wolf also mentioned that part of the payment services Raisin Bank offers is related to cash recirculation.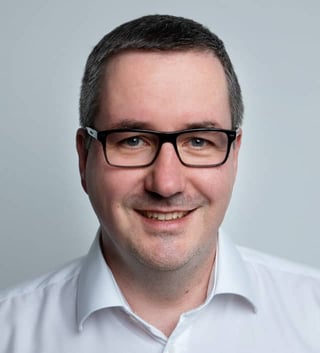 While popular opinion suggests that cash is dying, Wolf believes cash will continue to serve a purpose in the market and compared it to the contrary notion that all physical bank branches would become extinct.
"Twenty years ago, we all said there's going to be bank branches anymore. While they may be decreasing, they're still around, and I think the same is true for cash," said Wolf.
"I think it's a vital part of democracy. If we only have the e-money, one or two guys may control what we are able to pay or not. So I think cash is there to stay."
Many people are still withdrawing cash from the market, and thanks to the recent acquisition, Raisin Bank now serves roughly 10% of all ATMs in Germany.
"It's increasing rather rapidly," said Wolf. "That's a market nobody really wants to play in. So we decided that it actually fits our capabilities, and it's something we want to do."
New Strategic Value Thanks to BaaS and Payments
By combining banking-as-a-service and payment features, Raisin Bank can expand its availability as a provider. By acquiring the payment service division, Raisin Bank can offer its clients three main capabilities.
As already stated, Raisin Bank will be able to do cash recirculation as well as circulation usage and serve ATMs throughout Germany.
The second is non-cash services, which involves a lot of direct debit processing. "If you look at all the insurance savings plan providers, they all want to have direct debit payment solutions, and that's really mass payments solutions," said Wolf.
And the third involves card issuance. Raisin Bank did not issue cards before the acquisition, and it will now be able to do so based on the bank's related ATM services, as well as other new plans on the horizon.
"We are also working with other fintechs that are currently using other cloud providers for issuing, and that may be a natural next step for us to also have issuing solutions for our partners," said Wolf.
The transition after acquiring the payment division has also been very smooth because Raisin Bank took on most of the original support team from Bankhaus August Lenz. "Luckily for us, we didn't need to learn everything from scratch," said Wolf. "We basically convinced everybody who was with them to join us as a company. So we took all the knowledge with us."
The overall feedback after acquisition has been positive so far. The clientele who worked with Bankhaus August Lenz in the past do not have any complaints, and, according to Wolf, that's the best kind of feedback.
"They are pretty happy with the new owner, and that there is a new plan to further invest into this business and scale it. So for them, it's a good thing," said Wolf.