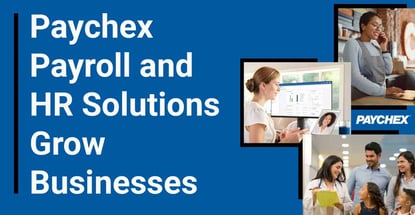 Our experts and industry insiders blog the latest news, studies and current events from inside the credit card industry. Our articles follow strict editorial guidelines.
In a Nutshell: Today's competitive job environment impels businesses of all sizes to enhance their acquisition and retention strategies. Modular payroll and HR solutions from Paychex help businesses with one to thousands of employees streamline talent management and onboarding, and handle day-to-day operations, including payroll and benefits. Paychex's status as a health insurer and retirement plan provider drives additional efficiencies. Scalable Paychex human capital management solutions enable businesses to shine throughout the employee life cycle.
In a highly competitive environment where technological innovation and new forms of work are altering the employment landscape, all businesses have a common need to attract, engage, and retain employees who buy into the company's vision. When employees and prospects have the power to choose where they work, common sense says they're more likely to stay with the company that makes the best impression.
Integrated HR, payroll, benefits, and insurance solutions from Paychex enable companies of all sizes to present their best selves to employees and prospects. Paychex's efficiencies allow companies to put more energy into creating a positive environment instead of spinning their wheels. That's better for employees and for businesses too.

Tom Golisano founded Paychex in 1971 as a payroll outsourcing provider designed to reach businesses smaller than then-current business models allowed. As a sales representative for a competitor, he had grown accustomed to bypassing small firms because he didn't have a solution for them. Paychex fixed that out of the gate.
Multiple innovations later, Paychex is one of the largest HR and payroll providers for small to medium-sized businesses, with more than 730,000 US and European clients. One in 12 private-sector US employees receives their paycheck through Paychex.
Today's Paychex allows businesses to start with payroll and add modules to increase efficiency and effectiveness, Vice President of Corporate Strategy and Product Management Tom Hammond said. The company believes employee engagement is what every business owner needs to achieve those goals.
"Engagement starts with the onboarding experience and extends through benefits," Hammond said. "Businesses need employees who believe in the mission."
Seamless Talent Management and Flexible Onboarding
A scalable technology stack, Paychex Flex®, allows businesses to start with payroll and add modules as their needs grow. The Paychex talent management module helps companies attract qualified people, streamline hiring, and build a culture where employees feel valued. The module allows businesses to seamlessly integrate with leading job boards, including Indeed, ZipRecruiter, and LinkedIn.
The module enables businesses to create a talent pool by drawing on the job boards for information and data and communicating with candidates. The company can move a candidate across management levels, capture feedback, and grade the candidate on skill and cultural fit.
"If you're a small business that needs access to a pool of resources to look for a single position, we've got you covered," Hammond said. "Or, if you're hiring more frequently and want to control the experience, we enable you to manage the entire talent process."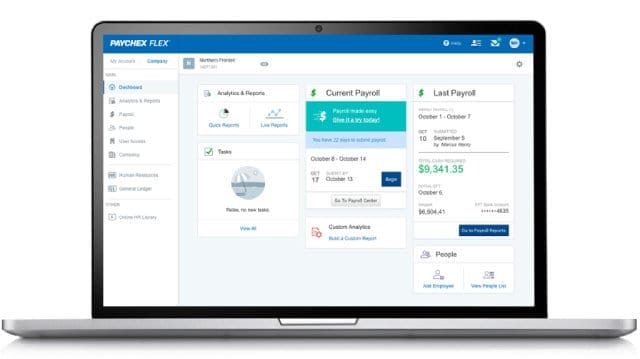 One of the most critical impressions a business can make on a new employee is during onboarding. Paychex provides a streamlined digital onboarding experience that removes redundancies and reduces the need for paper forms.
Instead of receiving information piecemeal from different functional reports in the company, new employees log on to the device of their choice to be welcomed by the business owner and supervisory team. Customizations direct employees to the business location (if an on-premise job) and provide background information on colleagues.
The tools also capture all the data required to set up employees for payroll and enroll them in benefits. Paychex is the 33rd largest US health insurance provider and the number one retirement plan recordkeeper; the tool also integrates those functions.
"There's nothing worse than going through the interview process and then showing up on day one and being handed a mound of paper," Hammond said.
Modular Digital Tools Drive Operational Efficiency
Once a business onboards an employee, the next challenge is to drive efficiency for the business owner through Paychex digital tools. Payroll services are essential, and payroll starts with a time and attendance system that enables the business to process payroll quickly.
The system can connect with an Apple Watch so employees can punch in and out remotely. There's a mobile application that does the same thing. It also works through kiosks and traditional time clocks, and there's a version that works through iris and facial recognition scans with up to 99% accuracy.
After the business captures time and attendance information, it's time to close the pay period and move into payroll. Paychex enables employees to participate in paycheck validation for accuracy in expense reimbursement and deductions. The system provides a predefined form for communicating concerns if there's an issue.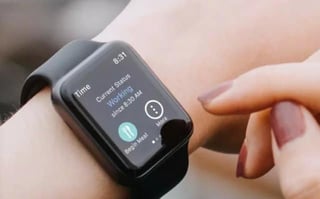 "About 6% of employees find something incorrect on their paycheck using the Paychex Pre-Check feature," Hammond said. "We're leveraging digital technology to ensure payroll is accurate immediately upon processing so you don't have to go back and correct things."
The power of Paychex moves to another level with employee benefits services, Hammond said. Because Paychex operates as a health insurance provider, it offers health insurance offerings across the US. It can extend the robustness of its offering by providing businesses with participation in a professional employer organization (PEO).
PEOs allow unrelated businesses to come under a co-employment relationship with a PEO entity to access lower-cost plans unavailable on the open market. In addition, Paychex offers extensive voluntary benefits, including critical illness plans and even pet insurance.
The PEO also offers a robust retirement offering and the ability to save on state unemployment insurance and potentially workers comp insurance.
"You can reduce costs, reinvest the money in new benefits, or return it to your bottom line," Hammond said.
Helping Businesses Distinguish Themselves Since 1971
The diversity and scalability of the Paychex solution suite set it apart from competitors from the start. Starting with payroll, Paychex designed the other modules to free business owners to focus on what matters: running their business.
The more than 730,000 small to medium-sized businesses using Paychex continue to receive added value through Paychex's long history of innovation.
They also benefit from their mutual data, which Paychex's powerful analytics team leverages to create a predictive analytical model that captures employee retention insights.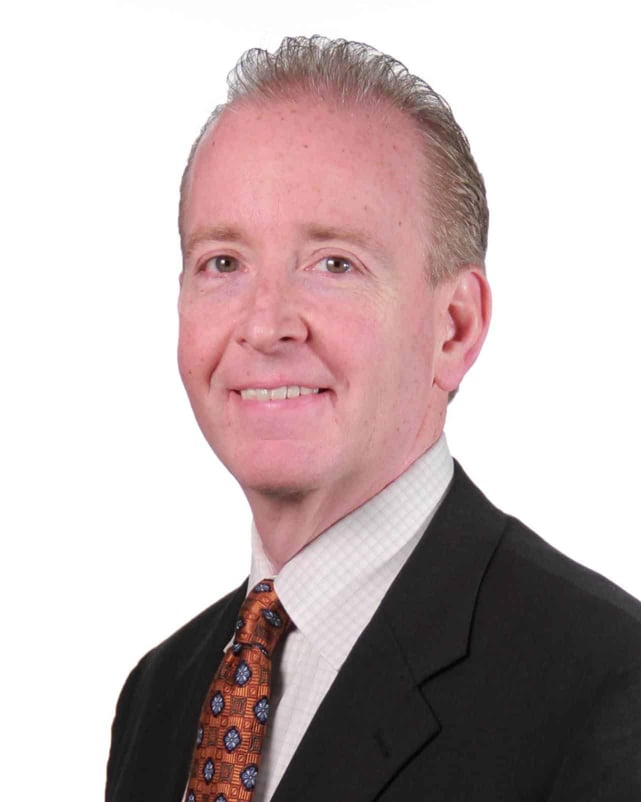 "We can look at your data and tell you whether you have employees who may be a flight risk," Hammond said.
Clients using the retention insights product see a 15% increase in employee retention.
Paychex also offers access to "human" human-resources professionals through HR consulting services. These trained HR professionals can help businesses get the most out of the tech so they can remain compliant, understand who might be a flight risk, and know where they may have challenges with compensation, benefits, performance management, employee engagement, and anything in between.
"Businesses come to us and say, I'm too small to hire an HR department, so we act as that department," Hammond said.
HR consulting through Paychex gives businesses peace of mind that they have professionals ready to help them grow their business and drive efficiency and effectiveness. Smaller firms often use the service as a comprehensive outsourcing solution, while larger firms may use Paychex HR pros to supplement existing teams on special projects.
The decision is theirs. Paychex's modular approach means any business can select a payroll solution to start and augment it later. They can plug Paychex solutions into the existing corporate infrastructure.
"The power of the solution, data, and analytics increases with the more modules you use," Hammond said. "You can add modules anytime or buy a bundled solution with many or all of those components up front."