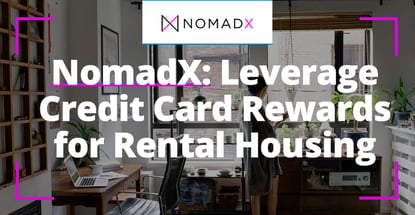 In a Nutshell: Today's workforce is far less dependent on remaining in one location day after day, particularly in the tech industry. NomadX is a company that provides opportunities for these digital nomads to find midterm, affordable housing in locations around the world. The platform also piqued our interest because, as credit card enthusiasts, it seems like another great way to cash in rewards for travel. NomadX gives digital nomads the chance to live in a city for more than just a few days and gain a sense of its culture and character. The company recently expanded its global reach by merging with a similar company, Flatio.
While politicians argue about bringing back factory jobs to the U.S., the job market is shifting under their noses in the real world. Sure, 40 years ago a factory job could support a family of four, a mortgage, and even nice vacations. Unfortunately, that's no longer the case.
Young people (and midcareer folks) are looking elsewhere for sustainable work and the tech industry is rife with opportunity. This means millions of digital nomads are making the gig economy work in their favor. No longer tethered to factories, offices, or even a singular location, these digital nomads can work from laptops from — in theory — nearly anywhere.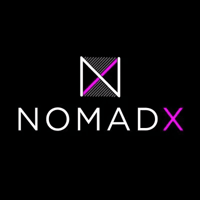 But traveling can be expensive, even if you are working. Of course, here at CardRates, we're big fans of cashing in credit card rewards for travel, whether that means using our frequent flyer miles for a discounted flight or turning our credit card points into cash and applying it toward lodging.
And NomadX offers the perfect opportunity to do just that.
"NomadX makes it easy and affordable to live the remote work traveling lifestyle, explore new cultures, and meet people from around the world while maintaining a healthy career," according to the company. "NomadX, at its core, is a global housing marketplace developed to meet the needs of the rapidly growing community of slow traveling remote workers and digital nomads."
Dave Williams, Chairman, CEO, and Co-Founder of NomadX, recently spoke with us about the inspiration behind NomadX, how the platform works, and its recent merger with Flatio. Read on for the details and get those credit card rewards ready.
Recognizing a Need in the Rental Market
Williams told us that he has been an entrepreneur since the late 1990s when he started his first digital marketing company. He sold that company in 2005 and another in 2008.
Free of the duties of running a company, Williams and his wife took the opportunity to travel the world.
"We did that for about a year, and we liked it so much we just continued on with our adventures," he said. "Along the way, we were running into a lot of digital nomads — people who are traveling the world. They could have been tech people, they could have been entrepreneurs, they could have been working for other companies but had the flexibility to travel."
Williams said he noticed that these digital nomads tended to stay in one place for two or three months at a time because traveling too much can become hectic while maintaining a regular work schedule.
"There really wasn't anything out there for them at the time," he said. "They had Airbnbs which are really short term. It's great for a few days or a week, but if you stay there for two months it just gets ridiculously expensive, even with discounts."
Hostels are another option but they don't tend to lend themselves well to a stable working environment. And, like Airbnb, hotel bills can add up quickly if someone is staying there for a longer period of time.
"We saw this opportunity to fill this midterm market need for digital nomads," Williams said. "And that's how we decided to get started with NomadX."
But NomadX isn't simply about real estate, the CEO said.
"We want to combine the real estate with the community as well, so that's kind of a differentiator for us," Williams said. "We're not just a general housing platform where we accept anyone. We're really geared toward the nomads."
Prior to the COVID-19 pandemic, NomadX would frequently hold big events for its guests and hosts as well as the local community involved in the digital world.
Making it Easy to Live a Remote Working Lifestyle
"NomadX makes it easy and affordable to live the remote work traveling lifestyle, explore new cultures, and meet people from around the world while maintaining a healthy career," according to the company.
The platform essentially makes it easy for these workers to find midterm and affordable places to stay on their journeys.
"To get started, you can easily create an account. From there, you will be able to search our platform for listings and communicate directly with hosts to request, confirm and book a property listing," according to NomadX.
The platform currently offers properties in cities across 17 countries. Some of the most popular cities among users include Lisbon, Berlin, and Vienna.
The NomadX website makes it easy to search for properties and date ranges to fit travelers' needs.
Williams said he refers to many of these digital nomads as slow travelers, which offers a different experience than travelers strictly on vacation who may spend a few days or a week in a city before moving on.
"They want to have a local experience. But they're not going out every night. They're not doing touristy things every day. They take the metro to go to work in a co-working space or maybe go work at a coffee shop. They may cook at home versus going out for dinner every night." — NomadX Co-Founder Dave Williams
Williams said that many of these digital nomads eventually become very knowledgeable about the cities they are staying in — even getting to know the locals or dating people while they're there.
Responding to COVID-19 and Merging with Flatio
NomadX recently announced a merger with a similar company, Flatio, Williams said.
"We look at it like an asset merger. We merged all of our assets, like our hosts, our guests, and our operational assets over to Flatio," he said. "So we still maintain the business and the brand. We're using their technology and they've got our listing on their platform. We're kind of joining forces."
The merger is intended to provide users of both platforms with the best experience, greatest reach, and more robust platform when booking accommodations or renting out a property.
"Flatio is really similar to NomadX, it specializes in mid-term apartment rentals (starting from two weeks to 12 months) for professionals, students and digital nomads throughout Europe in 17 countries and over 60 cities, such as Prague, Budapest and Berlin, just to name a few," according to an announcement.
Flatio has been in business for about 10 years and the merger allowed NomadX to significantly expand the area in which it operates.
"It leverages automation to give apartment owners a carefree way to manage, book and optimize handling the rental experience from start to finish with a very advanced back-end property management system," according to NomadX.
Williams said NomadX is very dependent on global travel and the tourism industry, and the COVID-19 pandemic certainly impacted the business. But the company was able to turn the negative into a positive through its Flatio merger, with its bigger global footprint.
"We just figured instead of waiting around and potentially falling a couple of years behind in terms of geographic reach — we saw this as a really good opportunity for us," Williams said.
If you count yourself among the digital nomads and, like us, are always looking for great ways to cash in your credit card rewards, consider NomadX when planning your next extended stay.
Advertiser Disclosure
CardRates.com is a free online resource that offers valuable content and comparison services to users. To keep this resource 100% free, we receive compensation for referrals for many of the offers listed on the site. Along with key review factors, this compensation may impact how and where products appear across CardRates.com (including, for example, the order in which they appear). CardRates.com does not include the entire universe of available offers. Editorial opinions expressed on the site are strictly our own and are not provided, endorsed, or approved by advertisers.