Our experts and industry insiders blog the latest news, studies and current events from inside the credit card industry. Our articles follow strict editorial guidelines.
In a Nutshell: For nearly 20 years, Mabel's Labels has been the gold standard for personalized label designs. It was founded by four moms who were frustrated with having to handwrite names on everything their children needed. Starting as a basement-run operation, the company quickly grew into a household name. Mabel's Labels now offers a wide range of products, making life on-the-go a lot easier for consumers.
When it comes to dealing with children, most parents would probably agree that managing time and organization are the most valuable skills to have. And when traveling with children, staying organized would seem next to impossible.
It is what prompted four busy mothers to come up with their own idea. Tired of having to use scribbled-on masking tape as labels, they decided to start a labeling business in 2003 called Mabel's Labels.

Julie Cole, Co-Founder and Senior Director of Public Relations at Mabel's Labels, along with her other three Co-Founders began their business as a small, basement-run operation. The goal was simple: create the best personalized name labels and tags that are laundry, dishwasher and microwave safe, and of course cute in design.
Not long after putting its products online, the company saw an explosion in demand. "Sometimes you need to educate your market that they need you," said Cole. "For us, it wasn't such a difficult sell because mothers really understood it as soon as they saw our products."
"It was more about just getting the word of mouth out. This was before social media. So just creating buzz and getting the labels out there," she said.
Since its humble beginnings, the company has grown into an award-winning, market leader that is celebrated by parents the world over. Mabel's Labels products are sold through its website and at on-site locations including school fundraisers, day care centers, camps and other organizations.
Cole also had a personal reason for starting the business. At the time, Cole's then three-year-old was diagnosed with autism, so having an easier way to label items made a big difference in Cole's life.
All of these experiences have taught Cole much about the challenges of parenthood while running a business. She even wrote a book about it titled "Like a Mother: Birthing Businesses, Babies, and a Life Beyond Labels." In the book, she reveals many pro-tips on life, parenting and entrepreneurship. A number of those tips and tricks relate to traveling with children.
As a mother of six, Cole has seen it all. One of her top tips for traveling with children is to always have some vomit bags available because there's nothing worse for a parent than having a sick child with no bathroom in sight.
"I have them in my car and I have them in my backpack," said Cole. "If I'm somewhere in the middle of a mall and the kid says "I don't feel good mommy," I'm like "I got you.""
Eliminating The Stress of Travel By Staying Organized
As any parent can attest, traveling with children is no easy task and keeping track of everyone's personal items can be a nightmare. Adding the COVID-19 pandemic into the mix made travel even more difficult.
After pandemic restrictions were lifted, the travel industry saw a major boom in activity, and with more people traveling than before, there's an even greater need to keep items organized, especially luggage.
Cole said the company offers labels that are great for travel accessories and make things a lot easier at luggage claim. "It's always been about people wanting to be organized, keeping things out of the lost and found and being able to identify their things," said Cole. "And now we find with COVID, a lot of people are trying to avoid journey mix ups."
She added that the pandemic also created a greater need to protect personal items to avoid contamination. "If you have a travel mug that you use or a water bottle that you take along, people are wanting to label those as well so they don't accidentally grab the wrong one and have a sip," said Cole.
Travel safety is an important facet of labeling, and Mabel's Labels also produces allergy alert labels as a way to protect children from serious risks. Cole said the allergy labeling acts as a last line of defense and gives the parents taking their children to day care or camp some ease of mind.
The company also makes bracelets, which are ideal for situations when a child needs to be located. It can be particularly helpful for children who are neurodiverse, especially considering that those with autism have a tendency to wander away.
"When kids are non verbal, just being able to offer that safety product gives us a lot of peace of mind. And being a part of that community is important to us," said Cole.
What Makes Mabel's Labels Different
With over 50 companies in the labeling business, being first to market has decisively set Mabel's Labels apart from its competitors. Cole said it was frustrating in the beginning because there were a number of copy cats in the business and trademark and copyright issues. And it forced the company to take legal action in some instances.
"For us remaining the market leader has been that our quality product is just top notch, and we have stayed the most innovative," said Cole.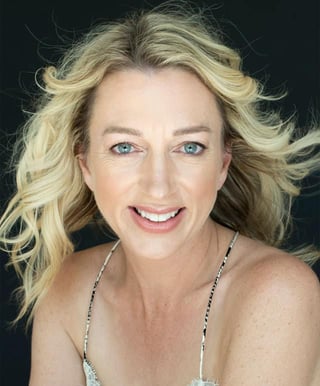 Of course, being a fast follower is a legitimate business model and even though there are a number of companies earning profits from what Mabel's Labels created, Cole said that is OK and there's room in the marketplace.
"I would advise other entrepreneurs not to get your knickers in a knot too much about it," said Cole. "Competition can be good for us. It just made labeling more of a lifestyle thing." She also advises entrepreneurs to remain innovative, focus on what they do, but also "have that rearview mirror and look at what's going on behind you."
The company sells a range of products including standard labels with name and image customization, bands, bag tags, sports labels and children's clothing labels. The clothing labels have a few options too, like stamps and iron-on labels.
All of the company's labels are durable, and they are laundry-, dishwasher- and microwave-safe.
A Community of Label Enthusiasts
Mabel's Labels' other big focus is on maintaining a strong community among its customers. While the company is mainly an eCommerce business, it also does a lot of fundraising events with schools, camps, dance troops and many other organizations.
Instead of selling chocolate bars and other junk food to raise funds, organizations receive 20% commission on every sale of personalized labels. Cole said it makes a lot of sense for Mabel's Label to get involved because these labels are products that parents already want and need.
Back in 2003 when Mabel's Labels began, there was very little social media so the company had to rely on word-of-mouth advertising. The company became early adopters and developed a great vehicle for online advertising through blogging and eventually Facebook and other social media platforms.
Cole said that the initial blogging really helped because it made parents feel a connection with Mabel's Labels. "Moms don't want to buy from a nameless, faceless brand. They want to buy from Julie because she's also trying to get through the day without smelling like baby vomit," Cole chuckled.
And the company still has a very vibrant online community with over 200,000 Facebook fans, over 100,000 Instagram followers, and is now on TikTok as well. "We go wherever our moms are and we connect with them," she said.
Many parents say Mabel's Labels plays an important role in their families lives, and the company accepts them with open arms. "When you have a community, I just feel like they're so invested," said Cole. "And so many of our customers feel like it's almost their company too."