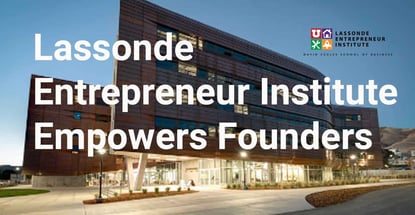 Our experts and industry insiders blog the latest news, studies and current events from inside the credit card industry. Our articles follow strict editorial guidelines.
In a Nutshell: The Lassonde Entrepreneur Institute is a nationally ranked hub at the University of Utah dedicated to student entrepreneurship and innovation and an interdisciplinary division of the David Eccles School of Business. The institute boasts a community where students from any major can stay while creating and launching their ideas. The institute also takes a hands-on approach to teaching business that is focused on achievable goals without a structured hierarchy. At the Lassonde Entrepreneur Institute, successful ideas are encouraged above all else.
There are many business schools around the country with programs that teach the fundamentals of entrepreneurship. But one thing most business schools tend to lack is the capacity to offer real-world, applicable development of ideas and to give students the opportunity to see whether those ideas can succeed.
At the Lassonde Entrepreneur Institute, everything is driven by ideas first and applying those ideas to the operation of a business. The institute, which recently celebrated its 20th anniversary, has been producing talented entrepreneurs year after year and is currently a Top-5 Ranked school.

The living-learning facility at the institute, called Lassonde Studios, has 400 beds and a 20,000-square-foot innovation space that is open to any student on campus. The institute receives seed funding for micro-grant programs and competitions, and its community partners help student entrepreneurs as experts, attorneys, accountants, and marketing people. Its students average around 500 new startup teams every year, and the program is always evolving and adapting to new ideas.
The institute started a new Master of Business Creation degree a few years ago. The degree functions like a Y Combinator except that the case study each full-time entrepreneur is working on is their existing business. The degree mixes the best parts of a business accelerator and a graduate business-degree program.
It's not a situation where students are studying how other people did it. The students are building the financial projection, marketing program and sales organization for their own business, with a focus on scaling and growing revenue.
Even during the pandemic, the Lassonde Entrepreneur Institute continued operations without disruption. During that time, the institute continued to engage with people and even launched a new program for its alumni called Lassonde for Life. All University of Utah alumni who are interested in entrepreneurship can participate in this program, and it offers alumni lifelong support for their entrepreneurial pursuits through the institute's resources. And best of all, alumni can participate for free and from any location.
"We're really excited with where we are and what the community looks like right now," said Troy D'Ambrosio, Executive Director of the Lassonde Entrepreneur Institute and an Assistant Dean at the David Eccles School of Business.
A Different Kind of Business School
Unlike other entrepreneurship programs, the Lassonde Entrepreneur Institute approaches studies differently offering a unique non-curricular program.
"We've really focused with the students and try to let the students figure out what they want to do, providing the resources and facilities to set their goals and accomplish it in a very hands-on real way," said D'Ambrosio.
Of course, classes are offered through the David Eccles School of Business where students can study and learn about entrepreneurship, but it's not quite the same as doing something yourself.
"We kind of have the attitude that, you can think about being a tennis player, and you can watch people play tennis, but you're not a tennis player. So, you got to hit the ball," said D'Ambrosio. "We want people to go out and be engaged in entrepreneurship."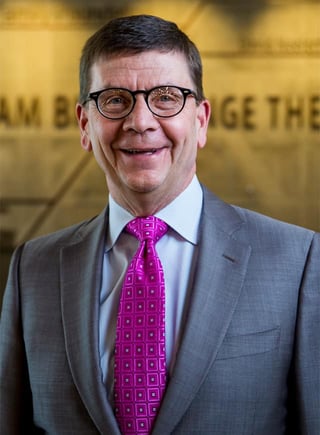 "Our approach is different. And I think that's what's led to our success," he said.
As for venture capital funding of these student projects, D'Ambrosio said it is always in consideration but typically comes later in the game. The institute tries to provide students with more sweat equity type resources by giving them a place to work and build a prototype, and where they can meet others and build on small milestone-type grants.
"What we want students to break it down into something where you learn more about your business in 30 days with a couple hundred bucks," said D'Ambrosio. "Take it in small incremental steps, and we'll fund that, because most entrepreneurs, when they get started, they're reaching into their own pocket, they're putting in a lot of time, and they're working out of their garage."
For students at the Lassonde Entrepreneur Institute, being resource-efficient is really key. The institute provides the necessary resources, but there also need to be results. As the students get going, the institute will be more involved with financial projection, helping them understand how to raise capital incrementally.
"The people that are really successful are the ones that don't have a lot of resources, because they have to be really clever, pretty efficient. And so the scrappier they are, the more successful they are," said D'Ambrosio.
Understanding the Financial Decisions Behind Success
Success is not defined by a person's socioeconomic background, where they went to school, or the type of education they received. It's the network of people they know. And that holds true for entrepreneurs as well.
"In reality, entrepreneurship is the ultimate team sport, because nobody can build a business on their own. And it's a little bit of mythology that you got to be this kind of lone wolf actor out there. Really good entrepreneurs are good team builders," said D'Ambrosio.
Creating a space where like-minded people would gather has always been a popular notion. That was true with the computer revolution in the San Francisco Bay Area and Silicon Valley. Successful people need groups that can bring their ideas to fruition.
Even during the Industrial Revolution in England, people would gather around coffee houses and talk about innovations, entrepreneurship and building industries. It's that network of people that really makes the difference.
The Lassonde Entrepreneur Institute tries to recreate this concept by enabling students from different fields of study to come together and fit the missing pieces of each other's ideas. Having different students communicate with each other helps them spur more innovative concepts for business models.
"You're going to business classes with other people that are in business, or you're going into engineering with people taking engineering classes. You're more similar than you are different! And what you really need is different people," said D'Ambrosio.
"You need people who are empathetic, you need people who are disciplined. So you need to find those other people that are different from you. And that's really one of the things we've tried to facilitate on campus with our programs," he said.
Recent Stories from Lassonde Entrepreneurs
The Lassonde Entrepreneur Institute has had countless success stories over the span of 20 years. How you define success depends on the type of business model you look at. D'Ambrosio pointed out a few recent stories in particular.
One student, an information science major in the business school, was running a DJ company while taking business classes and graduated in three years. During his time in the business school, his DJ business grossed a quarter of million dollars.
"It's a pretty remarkable story," said D'Ambrosio. "He's going to sell his DJ business and do some other stuff. But man, he started that from scratch." (No pun intended.)
Another impressive story is that of Sadie Bowler, who started her business as a freshman. From the beginning, she was adamant that she wanted to be an entrepreneur and already had an idea for a product.
Bowler felt that most cosmetics and skincare products were overly focused on older women, and her idea was to create a cosmetics line tailored to teens and younger women.
The institute helped Bowler get her product into development, and by the end of her freshman year, Bowler already had six different products on the market and the business is doing really well.
D'Ambrosio said it's just incredible to think you can come in as a freshman with an idea, create a product, and get your first dollar of sales in nine months while doing really well in school.
"We have hundreds of those stories literally every year, where we see people come in and be really successful entrepreneurs and still maintain their degrees, getting their education and having fun at the same time," said D'Ambrosio. "It's not a grind. It's not like they're not enjoying what they're doing either, which is really part of what we want the experience to be."
Those who are interested can learn more about the Lassonde Entrepreneur Institute here.