In a Nutshell: While venture-backed entrepreneurs may have the capital to scale their startups, they may not know how to manage those funds efficiently. Kruze Consulting helps startups set themselves up for success by establishing a solid foundation in financial technology, credit, and venture debt, if necessary. Kruze assigns each startup a designated case manager who serves as a consistent point of contact and works to meet specific needs. Its services help economize startup finances so founders can focus on what's most important: developing the business.
Entrepreneurs start businesses with the primary goal of meeting a consumer need, but money management plays a crucial role in achieving that goal. Startups can quickly become overwhelmed with the financial side of maintaining a business early on.
Venture capital-backed startups often turn to Kruze Consulting, a leading accounting, finance, and tax consulting services provider. The firm specializes in helping entrepreneurs manage funds to optimize the financial sustainability, efficiency, and responsibility of their businesses.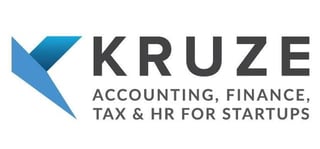 "Kruze is one of the leading providers of accounting, finance, and tax consulting to niche venture-capital-backed startups," said Healy Jones, VP of Financial Planning and Analysis at Kruze Consulting. "We work with companies that have raised seed capital or venture capital funding from top-tier investors, and we're very specialized in helping them manage that and also to help them prepare for due diligence."
As a CPA firm, Kruze provides recurring monthly bookkeeping, tax, and compliance services for more than 500 clients. It also includes reporting customized to the needs of the organization, founder, and board of directors.
Those services help startups grow and thrive by providing necessary support. Kruze allows founders and workers to focus on running a successful business by handling time-consuming financial processes.
"You don't want to be dealing with the paperwork," Healy said. "You want someone to say, 'Hey, I know your business, I know your finances, here are your options. I think we should do these things.' You want someone to bring that to you, and that's what we do there."
Startups Receive Guidance on Banking, Credit, and Spending At Scale
Kruze typically works directly with founders. Initially, it helped startups set up financial technology stacks, including accounting, payroll, credit cards, and often bank accounts. But in the globalized market, startups also have to deal with international hiring, which can vary wildly in complexity.
It's even more stressful when entrepreneurs must accomplish it alongside the other groundwork necessary to get a business up and running. Kruze helps ease the stress, strain, and chaos of early-stage setup.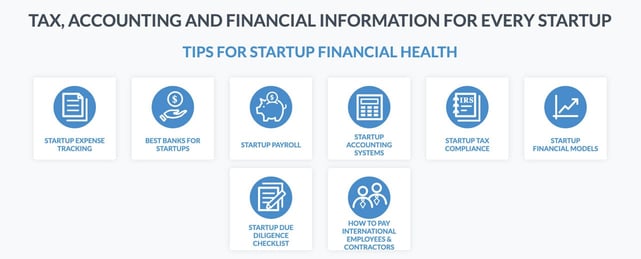 "These are all systems that we try to help set up early on so they are built to grow quickly," Healy said. "A U.S. company may come to us with four employees, and a year later, they could have 40 employees. So you want systems that can grow and automate as much as possible as opposed to systems that are manual and require a lot of work."
One crucial concern is company credit. With an integrated and automated line of credit, accounting becomes more efficient.
"We like company credit card providers that have good integration with accounting software because it makes our job a lot easier, and we can offer a lower price point," Healy said. "That's important. Even if you weren't using an outsourced accounting firm like us, you would want that because it's a waste of time to manually enter anything, and it's a waste of time when systems break or disconnect."
Helping Businesses Meet Needs and Stretch Capital
Kruze works with many traditional companies, including software service, ecommerce, and biotech, among others. It's also beginning to see more hardware companies that sell equipment and related software-as-a-service subscriptions.
"We work with companies that sell to large enterprises and also ones that sell direct to consumers through app stores," Healy said. "So it's pretty standard. If you think of what Silicon Valley is doing in terms of technology companies, that's our customer base."
Those fall into the niche category of venture capital-backed startups. And credit is crucial because they will hire people who need to purchase operational software and equipment.
Watch on
Credit allows team members to make quick decisions and purchases, but they have to stay within budget. As companies scale, purchasing power scales with them, and having the right credit provider is fundamental to helping them keep pace.
One alternative to credit is venture debt. In essence, startups that have raised venture capital may borrow against it to accrue more operating capital in the short term. Kruze recommends venture debt for startups that are doing well and are likely to repay their debt without difficulty.
"I don't think using the credit cards aggressively in most cases makes sense," Healy said. "For the startups, that's potentially putting yourself in a risky situation. That's generally not like the outcome you should be looking for."
Account Managers Provide Personalized Support
Although Kruze focuses on finance, it always aims to support clients. That's why customer service is the firm's top priority.
"The customer service aspect is really important to us," Healy said. "Every one of our clients has a U.S.-based accountant as their account manager. On average, those folks have more than 11 years of experience."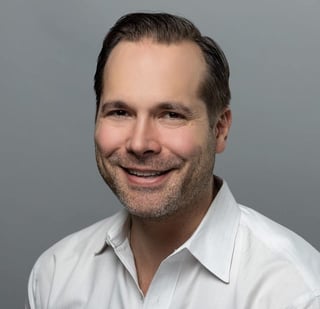 Kruze account managers are the primary point of contact for clients. They can call or email with questions, whether major or minor, and account managers are always on hand to lend support.
Kruze uses the Zendesk tool to evaluate and maintain its standard of client service. The company also leverages an artificial intelligence called Frame AI to monitor all reported service issues. Then, the Kruze team uses the reports to take action and resolve problems.
"Additionally, our frontline account managers have supervisors who are really experienced and meet with them very regularly," Healy said. "They're working through any more complicated issue because it's a pretty specialized type of accounting work."
Kruze account managers and supervisors use Slack to communicate internally. The platform allows them to rapidly pass queries around and provide solutions and feedback to each other. Every team member can share questions and take advantage of the organization's cumulative knowledge and expertise to solve problems.
"Those are the ways we've tried to understand and drive a lot of value to clients," Healy said. "There's the automated part, and then there's the manual part, which is driven by the account managers and the team."
Kruze: Economizing Time and Finances for Entrepreneurs
As companies grow and scale beyond the startup stage, revenue increases, and money can become less of a hurdle than in the initial phases. But with that growth, another resource — time — becomes scarce.
"There reaches a point when an entrepreneur has raised enough money that the limiting factor in their company's growth is more about time than capital," Healy said. "That's when having providers like us is really helpful because we can do a high-quality job at a relatively reasonable price point."
Kruze Consulting helps founders become more efficient. They won't have to devote valuable time to expense reporting, invoicing, accounting software data input, and many of the other day-to-day financial tasks that keep a business up and running.
That means entrepreneurs have more time to devote to the real reason they started a business: the business itself. Producing critical products and providing innovative services can become the focal point of their efforts instead of dealing with the underlying financial infrastructure that makes it possible.
"Particularly on the tax and compliance side, there's lots of paperwork you have to deal with. And that doesn't help you grow your business," Healy said. "We can help you scale efficiently, affordably, and we give you time back. I think most founders would say that time becomes their most important resource."
Advertiser Disclosure
CardRates.com is a free online resource that offers valuable content and comparison services to users. To keep this resource 100% free, we receive compensation for referrals for many of the offers listed on the site. Along with key review factors, this compensation may impact how and where products appear across CardRates.com (including, for example, the order in which they appear). CardRates.com does not include the entire universe of available offers. Editorial opinions expressed on the site are strictly our own and are not provided, endorsed, or approved by advertisers.