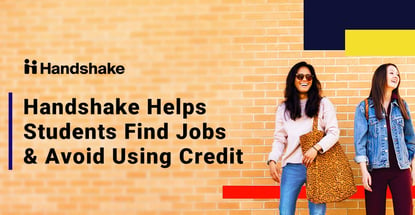 In a Nutshell: College students and recent graduates face plenty of challenges when it comes to landing a job in their chosen field after graduation. The COVID-19 pandemic has only added to those challenges. Thankfully, Handshake offers these job seekers an innovative solution that helps them find employment without having to rely on credit. The platform's mission is to democratize access to job opportunities for students and recent graduates. It accomplishes this through a number of ways, including partnering with higher education institutions and employers. With its virtual platform, Handshake's services were essentially ready-made to handle the challenges of the pandemic. And students have responded positively to its virtual career fairs, interviews, and other job-related events.
Seeking employment as a new college graduate can be challenging in the best of circumstances. Given how the COVID-19 pandemic is wreaking economic devastation across businesses of all types and sizes, the Class of 2020 and the Class of 2021 may face even more challenges.
Although it's been a while since I earned my undergraduate degree, I distinctly remember putting myself out into the career marketplace for the first time.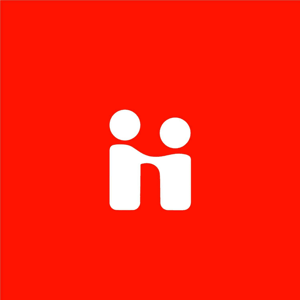 I didn't have any real-world experience within my industry. I was a competent student but didn't necessarily stand out among my peers. And, while nobody told me so, I'm sure my job interview skills left something to be desired.
I eventually went back to school for my master's degree. While I was a bit older and wiser by the time I graduated, finding gainful employment still came with plenty of obstacles. I managed to land a great job and my brief vision of having to live off credit cards and ramen never came to fruition.
A lot has changed in the years since I was a college student.
But many of those same challenges still exist today. Recent graduates may enter the prospective workforce with fears of having to rely on credit cards or other credit products until they can find a job.
And while we advocate for the responsible use of credit cards, having to depend on them for financial security isn't something anyone should have to worry about.
Thankfully, Handshake offers an innovative platform that helps connect college students and recent graduates with job opportunities. More than 500,000 employers use Handshake to hire students, according to the company.
We recently spoke with Ben Christensen — Handshake's Co-Founder and Head of People & Talent — to learn more about the company's background and how it helps level the playing field for students and recent graduates looking for work.
Creating a Platform That Delivers Equitable Job Opportunities for All
"While studying at Michigan Tech University, Handshake Founders Garrett Lord, Ben Christensen, and Scott Ringwelski discovered the glaring inequality in career opportunities for students across the country," according to the company.
The trio believed that software had the potential to bridge this opportunity gap, and they built the foundations of Handshake.
Christensen said the young company's mission was — and still is — to democratize access to job opportunities for all college students, no matter their location, alma mater, or family network.
"The friends took their idea on a cross-country road trip to better understand the challenges students face when applying to jobs and to persuade college career centers to partner with them," according to the Handshake website.
Handshake officially took shape. And the company's mission wasn't simply about helping students and recent graduates find just any old job. It was about ensuring that all college students have equal access to meaningful careers.
"Since our 2013 founding in Michigan, our network of university and employer partners — and the impact for students — has grown exponentially," according to the company. "Within a few years, Handshake has become the leading early-career community in the U.S."
Today, Handshake continues to grow. The company recently received $80 million in funding to level the playing field for all and build a more equitable job search platform for college students.
Handshake partners with more than 1,100 colleges and universities to help students find great jobs. And Handshake members not only gain access to the company's platform, but they can also download the Handshake app to stay up-to-date on the latest job opportunities and virtual events — they can also apply from anywhere.
Helping Job-Seekers Navigate the COVID-19 Pandemic and Closing the Opportunity Gap
With uncertainty surrounding the job market and employment opportunities due to COVID-19, Christensen said the progress made by Handshake in recent years couldn't have come at a better time.
"While the future of work was already primed to see significant changes in the next two to five years, when COVID-19 hit, the demand for tools that allowed for virtual connecting, recruiting, and working was only accelerated," he said.
When in-person career fairs and events came to a grinding halt, both employers and students were left with limited opportunities to connect, hitting a shaky job market even harder.
"Handshake realized that it needed to double down on its virtual platform to quickly create opportunities for higher-ed institutions, employers, and students to connect," Christensen said. "One feature that our users find extremely helpful is our newly launched virtual career and events platform."
With much of the world still remote, it enables all users — students, employers, and higher-education institutions — to continue connecting with each other to build relationships and secure jobs, the Handshake co-founder explained.
Another feature that students have been particularly excited about is Handshake's Ambassadors program, Christensen said.
"Employers can use alumni Ambassadors to help them build more meaningful connections and give students the opportunity to connect with somebody that not only works for the company of interest but was also recently in their shoes, providing them with a peer that is able to relate to the job search process," he said.
Christensen also discussed the importance of closing the opportunity gap.
"As we work to develop a more diverse, representative and inclusive workforce, employers, talent, recruiters and higher education institutions must be equipped with the tools and resources to make that possible," he said. "By leveraging Handshake's platform and virtual solution, accessing talent and opportunities untethered by geography will be a much simpler, seamless process."
The virtual platform is an innovative solution as it reduces costs and increases efficiency, Christensen said. This gives employers more of an incentive to expand their recruiting efforts across the country while offering students and higher-education career centers a more curated, efficient experience, eliminating many of the pitfalls of in-person job fairs.
Valuing User Feedback to Further Handshake's Mission
Handshake's innovative platform offers an array of convenient features to help students and recent graduates land a great job. Users are able to receive direct messages from employers about new jobs and events, and current students can learn about internship opportunities.
Handshake also allows users to connect with alumni and other employees at organizations they are interested in. They can gain valuable insight about employers and jobs through reviews from other users on the platform.
All of this was designed with the goal of democratizing the job-seeking process. And it wouldn't have been possible if Handshake didn't value the input of the people who actually use the platform.
Watch on
"At Handshake, we frequently conduct surveys for our students, employers, and higher education institutions to get a better understanding of what's working and what's not, what they'd like to see more of, and what questions they have that we can assist them with through our tools," Christensen said.
Some of the most recent positive feedback has been around Handshake's virtual career fairs and events.
"This past Fall, Handshake hosted over 3,000 virtual career fairs for more than 700 institutions of higher education," Christensen said. "Students and employers found virtual fairs easy to navigate and an excellent way to build connections and kick off the recruiting process."
Students also found that the fairs were convenient to attend and a more productive use of their time because they allowed them to spend quality time with employers, he said. The virtual fairs ultimately resulted in less waiting time for all parties involved and more time to personally connect with each other.
If you're a current college student or recent graduate looking for equitable access to quality job opportunities, look no further than Handshake.
Advertiser Disclosure
CardRates.com is a free online resource that offers valuable content and comparison services to users. To keep this resource 100% free, we receive compensation for referrals for many of the offers listed on the site. Along with key review factors, this compensation may impact how and where products appear across CardRates.com (including, for example, the order in which they appear). CardRates.com does not include the entire universe of available offers. Editorial opinions expressed on the site are strictly our own and are not provided, endorsed, or approved by advertisers.