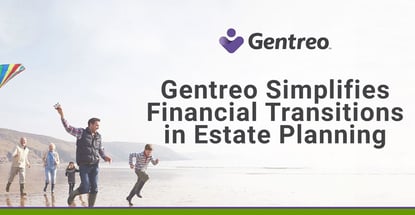 Our experts and industry insiders blog the latest news, studies and current events from inside the credit card industry. Our articles follow strict editorial guidelines.
In a Nutshell: While it is a subject many prefer to avoid, estate planning is an important part of financial management everyone would benefit from doing in advance. Gentreo is making the process less intimidating for clients by simplifying the procedures and offering more reasonably priced support than that of traditional methods. By making everything digitally accessible, the company aims to help families through the grieving process and reduce the many financial and legal complications they must endure. Gentreo also hopes to encourage people of all ages to actively set up their own estate planning and show that it doesn't have to be a challenge.

Losing a loved one is never easy to overcome. There are many stressors involved — emotional struggles being the most obvious. But often overlooked are the financial and contractual challenges that emerge after a family member has passed.

Such issues only compound the emotional strain, making the entire experience far more distressing than it would be otherwise. While early estate planning is something everyone would benefit from, it seems people tend to avoid making necessary financial preparations for themselves and their next of kin because most of us don't want to think about our own mortality.

In fact, according to a 2019 survey from Caring.com, 57 percent of U.S. adults don't have any form of estate planning, despite most people believing in the importance of having a will in place.

It is understandably discomforting to ponder, but death is a fact of life no one can avoid. Nor can death be fully anticipated. And while having estate plans is a wise decision and should be treated as part of one's basic financial responsibilities, it is still regarded as a social taboo in our modern culture.
That's something a few companies are currently working on changing.

One company in particular, Gentreo, has developed an online system designed to help streamline all of the technical aspects of estate planning and eliminate the morbidity we tend to associate it with.


Gentreo began with its co-founders, sisters Julie and Renee Fry, who were assisting their parents with estate planning. They discovered, after paying over $10,000 in the process, that it was quite expensive.
That experience gave Julie and Renee, who both have MBAs, a moment of reflection. They realized that, since most online forms are already automated, having to go through lawyers was an avoidable cost and the traditional estate planning system was ripe for disruption.

"We've created a platform that has all the legal documents that someone would need for estate planning, but it's framed in such a way that an everyday user can use it and create what they need to protect their family and friends," says Mary Kate D'Souza, Chief Legal Officer and Co-Founder at Gentreo.

Digital Family Vault and Other Tools Foster Cooperation

The name Gentreo was inspired by the idea of three generations: the clients, their children, and their older parents. It isn't necessarily limited in that manner but part of the company's general target market, and its goal is coverage for the entire family.

One of Gentreo's unique features is the Digital Family Vault and the Gentreo Circle. After acquiring access to the company's digital resources and collecting whatever documents are needed, clients can upload them to their Digital Vault and then share those documents with whomever they choose. Clients can also create a digital home page, which everyone in their group can access in case of emergencies.

Another added benefit is that when state laws change, clients are immediately notified about whatever may affect them.

The company also touts a robust support team, which provides coach-assisted onboarding, consultation and annual check-ins with an expert coach — as well as access to legal support and notaries public through Gentreo's third-party channels.

The Digital Family Vault and the team-sharing features are among Gentreo's biggest differentiators. "We don't want you to just create the documents, like some of our competitors do," says D'Souza. "You need to be able to use them, and you need to be able to access them when something bad happens."

A Subscription Model to Safeguard Family Finances

Something people often don't realize is that, if you die intestate (which means dying without a will), it could cost anywhere between 3% to 8% of your estate's value in probate fees and legal costs to settle the estate, according to Norelle Done, Director of Marketing and Communications at Gentreo.

You still have to go through probate if you leave a will. But that process can be a lot more lengthy and costly if you don't have a will set up in advance or if it hasn't been updated. Furthermore, if a relative dies intestate, there will be other hidden costs, including the time involved in making phones and scouring through the estate of the deceased.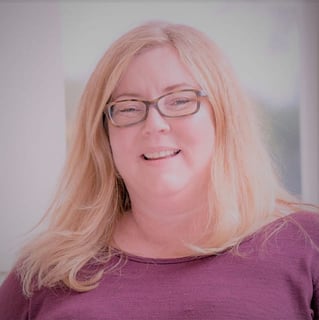 A person can wind up spending thousands of dollars even when planning ahead, whether through a law firm or an estate planning attorney.

"Having to go to court and having to hire an attorney are all very expensive, which you could avoid if you had the simple documents in place," D'Souza.

While other online competitors charge per document, Gentreo's clients only spend $100 for the first year of subscription and $50 each following year.

If clients choose to end their membership subscriptions, they keep their documents. One thing to keep in mind is that they will lose their Digital Vaults and members within their group will lose access to any information that was shared. So clients should remember to download all of their documents before closing an account.

Should clients decide to make any changes after closing an account, they will have to re-enter all of their data because ending a subscription automatically deletes the data for security purposes.
Estate Planning Provides Peace of Mind

Gentreo's support structure has been designed so clients don't need a lot of support when they're navigating the process, D'Souza said. But she also found that rather than needing help with filling out forms, most clients just need some one-on-one attention. Sometimes all they really need is someone to talk to while they are helping themselves.

D'Souza notes that estate planning doesn't take away the poignancy of losing a loved one, but it does make it easier in some ways. There will be grief, but at least with that grief, loved ones can potentially be spared the task of trying to find obscure account information or spending hours on the phone dealing with various issues for days on end.

Just by "doing a little bit now, you save yourself so much on the other side, both financially and emotionally," says D'Souza.

Reminiscent, in a way, to defeating procrastination, once estate planning is dealt with, clients can feel a little more at ease in knowing there is one less thing to worry about.

It goes without saying that estate planning is generally not an attractive subject to deal with. Yet it is something we, as a society, can learn to respect and appreciate when we see the emotional benefits of having our affairs in order.

As estate planning becomes more approachable through resources like Gentreo, more people can begin treating it as a healthy procedure in life.