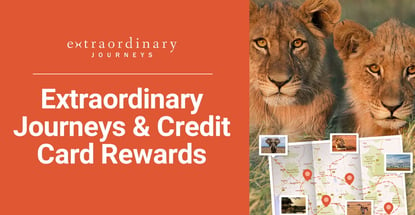 In a Nutshell: When we're not writing about credit cards here at CardRates, we're often daydreaming about how we can redeem our credit card rewards through our issuers' portals and turn that cash back into memorable experiences. With that in mind, we recently learned about Extraordinary Journeys, a company that offers a worldwide buffet of luxury travel experiences. Travelers can book tailor-made trips in countries all over the world — even Antarctica. The company maintains a network of high-quality partners all over the world, helping to ensure the best travel experience possible. It also prioritizes responsible travel, keeping sustainability and conservation in mind no matter where the journey takes clients.
We spend a lot of time here at CardRates writing about how to use credit cards responsibly, highlighting investment strategies, and generally promoting financial literacy. But sometimes we like to kick back and daydream about what we'll do next with our credit card rewards.
Credit card companies have really stepped up their game in recent years when it comes to the possible points, perks, and other rewards that can be gained with responsible use. Whether it's scoring a cheap flight, redeeming points for cool travel gear, or turning points into cash back that we can apply to statement balances, our minds often turn to planning our next trip when we think about cashing in on credit card rewards.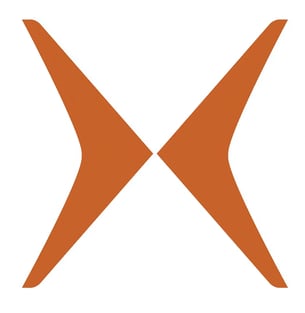 And, of course, we haven't been able to do much traveling in recent months. But with optimism (and social distancing) on our side, we've been dreaming again about the next time we're able to hop on a plane.
And after having been indoors for much of the past year, going on a safari sounds pretty good. But not just any safari — we recently chatted with Elizabeth Halliday, the Founder and CEO of Extraordinary Journeys, a company that specializes in luxury, one-of-a-kind safari experiences around the world.
Halliday told us about the origins of the company, the wide variety of luxury travel experiences available to clients, and Extraordinary Journeys' take on traveling responsibly.
If your credit card rewards are burning a hole in your virtual wallet, read on for some possible inspiration to plan your next adventure.
Continuing a Family Safari Tradition
While launching and running a luxury safari company may not spring to mind as a business idea for most people, Halliday has safaris in her blood.
"My parents used to own a safari business. They met in Africa in the '60s and had a safari company," she explained. "So I grew up in a safari world. It's a world that I've always known."
After graduating from college, Halliday worked for a safari company and ran safari camps in Namibia, she said. But then she decided to get away from the safari world altogether.
"I went off and lived in Argentina and was doing something totally different," she said. "I was doing real estate, renovating properties. I then came back, and my parents had just sold their businesses, but I decided that I just love that travel style of safaris, just going out there and having unique experiences."
That's when Halliday decided she wanted to start her own safari business, she said. But rather than focus on the large group-style safaris that her parents operated, Halliday wanted to specialize in providing customized travel experiences.
"My mother still had an incredible network of people she knew in Africa and that I knew in Africa. And I said, 'Look, let's start a new business — the two of us,'" Halliday said of her company's 2008 beginnings. "Let's just be leaders and do great custom safaris for people and really match people to the right experiences."
Over the years, Halliday realized that safaris are often about much more than just seeing wildlife, it encompasses a certain style of traveling, she said. With this in mind, Extraordinary Journeys began adding new destinations in countries all around the world.
One-of-a-Kind Travel Experiences
"We travel differently. Extraordinary Journeys creates one-of-a-kind luxury and life-changing travel experiences," according to the company website. "Tell us about the trip you're dreaming of taking — we will make it a reality."
Extraordinary Journeys offers travel destinations on all seven continents.
"Travel is our passion and our goal is to give you the experience of a lifetime because we know firsthand the potential of your journey," according to Extraordinary Journeys. "Between our team members, we travel on average 40 weeks of the year. We are experts. We've been where you want to go, we've vetted the product, and we know what to expect."
The team's deep knowledge and vast experience is what allows the company to curate unique, customized travel experiences for its clients.
"One thing that really makes us different from other companies is we're not afraid to mix and match," Halliday said. "Like, sometimes we may stay at a place that's not going to be fancy, but it's okay because you're going to splurge on something else."
The type of experience will also depend on the season when clients are traveling, she said.
"If you travel for Christmas in peak season, you're going to pay a premium," Halliday said. "But let's say you went on a shoulder season, I could get an amazing safari for $5,000 or $6,000 per person for 10 days. That includes flights and food and everything, which is an amazing price."
She said the company is always willing to work with clients to match them with the best possible safari experience. And if they have flexibility in their schedule, they can grab some great deals.
"Thanks to our lasting relationships with over 1,000 partners and suppliers on the ground, you can rest assured that your dollar goes further, every one of your experiences is top-notch, and the places where you stay on our best safari trips, play an active role in conservation and community support," according to the company.
Prioritizing Conservation and Responsible Travel
In decades past, luxury travel and safari adventures alike could be exploitative of local cultures and economies. But in the 21st century, companies like Extraordinary Journeys have taken it upon themselves to prioritize sustainable and responsible travel.
"We pride ourselves on our relationships with sustainable, ethical, conservation-minded properties, and operators all over Africa," according to the company. "From hands-on rhino monitoring and gorilla research experiences to donating a portion of every booking to causes we trust, conservation is at the heart of everything we do and everywhere we go."
Halliday said the industry is still evolving in some regions and Extraordinary Journeys is working to bring everyone on board with its modern, conservation-minded approach to luxury safaris.
Watch on
"Africa has done a great job with us," she said. "Some places have been more challenging — it's just taking some time to change that old model."
Nevertheless, all Extraordinary Journeys destinations are genuine and not exploitative.
"When you safari with Extraordinary Journeys, you can rest assured we've vetted every one of the community exchanges we offer," according to the company. "They're as real as they look, and you're not paying for a show. You're providing meaningful support and meeting people who are genuinely glad to have you there."
The company steers clients off the beaten path for those genuine, unique, and perhaps once-in-a-lifetime experiences that adventurers crave.
And clients can also sleep easy knowing that Extraordinary Journeys strives to provide the highest level of customer service for its travelers, no matter where they are.
"During the trip, a dedicated client liaison and a 24/7 emergency line provide support throughout the whole stay. We work as a team constantly in order to provide solutions if a problem arises," according to the company.
Advertiser Disclosure
CardRates.com is a free online resource that offers valuable content and comparison services to users. To keep this resource 100% free, we receive compensation for referrals for many of the offers listed on the site. Along with key review factors, this compensation may impact how and where products appear across CardRates.com (including, for example, the order in which they appear). CardRates.com does not include the entire universe of available offers. Editorial opinions expressed on the site are strictly our own and are not provided, endorsed, or approved by advertisers.