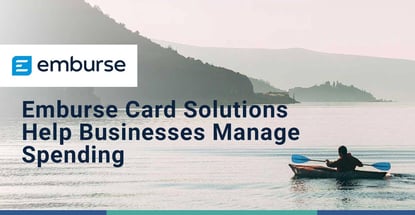 In a Nutshell: Employees often have to wait a long time for businesses to reimburse their credit card expenses. Meanwhile, corporate teams may struggle to enforce employee spending policies and control overhead. That's why Emburse offers physical and virtual cards that operate within a payments ecosystem aimed at helping businesses boost efficiency and leverage insights from their spending. Emburse automates expense management and accounts payable so companies can focus on the big picture while employees can rely on timely reimbursements.
The job of a corporate chief financial officer is to check and account for organizational spending. That's why, when it comes to business expenses, CFOs are likely to prioritize upgrades in every other department before their own.
Companies tend to invest in the profit centers of their organizations, but the lack of innovation in financing and accounting departments can put businesses at a competitive disadvantage.

Emburse is a unified platform that modernizes expense management and accounts payable in businesses of all sizes. Its products include Abacus, an expense and card solution for small and expanding firms, and Chrome River, an enterprise expense and AP solution. Those tools help companies transform spend management from a cost center into a growth generator.
"It's all about what our customers need to take things to the next level," said Eric Friedrichsen, Emburse CEO. "We believe very much that we need to have a tailored solution for every customer."
Emburse's modern solutions enable customers to reduce accounting overhead and regain time to address company and community priorities.
"We've displaced competitors 380 times over the last 12 months, and that rate of displacement is accelerating because people are looking for a more modern solution from a company that cares deeply about its customers," Friedrichsen said. "I can't think of anything more important now, especially with what we've learned through the COVID-19 pandemic about work/life balance."
A Unified Spend Management Automation Platform
Emburse has achieved many benchmarks, in part, through acquisitions. Along with Abacus and Chrome River, Emburse has recently added Certify as an expense and AP automation solution for small-to-midsize companies.
And all Emburse products draw on the same platform capabilities.
"With 16,000 customers across the globe, we're one of the largest and most chosen expense platforms in the world," Friedrichsen said. "And we've developed some great technology at the platform level that works across each of our core solutions."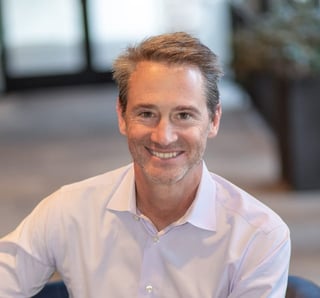 Travel and expense management capabilities empower smarter spending through employee mobile devices. AP and purchasing workflow automation helps teams understand and control corporate inflows and outflows. And Emburse Pay allows businesses to use virtual and physical cards to automate B2B payments and manage global reimbursements.
"Every business, to some extent, needs expense management and AP automation, but their requirements are different," Friedrichsen said. "Within Emburse, we address different sectors in unique ways."
Firms that base their success on customer acquisition, for example, may have a different set of requirements about how they handle expenses compared to public organizations — including higher education institutions — that seek to tie expenditures back to grants.
"Across the board, we can cover every sector," Friedrichsen said.
Emburse can get small business customers up and running in half a day with best practices solutions deployed through Abacus. Emburse also tailors more bespoke enterprise solutions through Chrome River.
"For large enterprises like Bosch, Liberty Mutual, Exxon Mobil and other customers that have very complex requirements, we give them exactly what they need to cover all the countries, the departments, everything they need to do," Friedrichsen said.
Cards Provide Granular Control and Data Insights
Emburse Pay offers a card solution with a variety of utilities, depending on the customer's needs. Physical or virtual cards can serve as the foundation of Emburse automation, analytics, and audit capabilities that give businesses insight and control over all aspects of spending.
Emburse Pay cards simplify the expense management process by automating payments and reimbursements from start to finish — including managing the merchant, category, and transaction amount and date, among other filters.
A business lunch, for example, can be automatically categorized without the need to file an expense report or obtain approval, with machine learning ensuring the spend fits within the company's compliance parameters.
"The card is automatically paid, and there's no more to it," Friedrichsen said.
Many modern small businesses tend not to have a corporate card program, which is why Emburse offers its own prepaid card and is even beginning to offer an in-house credit option. It can also accommodate midmarket and enterprise customers that come to Emburse with a corporate card program already in place.
"We've signed banks up to do what we call our 'bring your own bank' philosophy. That means we snap existing bank card technology into the Emburse card so our customers can have the graceful experience we provide but still map to the card program they already have in place," Friedrichsen said.
However they come to the platform, cards deployed through Emburse offer robust features that others don't.
"Personal cards and traditional corporate cards can't give expense administrators the same high level of control, simplicity, or visibility — and they introduce a significant amount of friction and administrative work for end users and the back office," Friedrichsen said. "So a high-level differentiator is that our cards give control but also ease of use to our customers."
Emburse: Helping Businesses Focus on Their Priorities
Companies that employ Emburse's solutions can more easily reconcile expense accounts, especially spending made on purchasing cards for executive administrators and those shared by many employees. Emburse has seen a significant uptake, for example, in so-called long-tail spend categories, purchases that are too small or too infrequent to go through an organization's procurement system.
"We can issue cards specific to those types of transactions, so if an employee leaves, it's not an issue. That bill continues to get paid," Friedrichsen said. "And if the budget runs out or the project is turned off. We can automatically turn that off from our card program."
Built-in preapproval workflows allow users to request new cards for specific needs, streamlining expense management further. And because businesses tend not to invest in things without the promise of a return, Emburse solutions deliver measurable ROI through incremental gains.
"There's some incredible returns companies can get — anywhere from analyzing vendor spend to make sure they're channeling it to the right vendors to understanding policy compliance and detecting fraud," Friedrichsen said. "On the AP automation side, it's managing cash — paying an invoice at the right time to take advantage of early payment discounts, or paying it in the right way to maximize the rebate opportunity for the customer."
Other features perhaps offer even more significant long-term benefits.
"Where we've seen the urgency drive up, particularly over the last 15 months, has been around the end user experience and giving time back to employees," Friedrichsen said. "Many companies are seeing attrition picking up, and CFOs realize that it's time to automate and virtualize financing and accounting."
Advertiser Disclosure
CardRates.com is a free online resource that offers valuable content and comparison services to users. To keep this resource 100% free, we receive compensation for referrals for many of the offers listed on the site. Along with key review factors, this compensation may impact how and where products appear across CardRates.com (including, for example, the order in which they appear). CardRates.com does not include the entire universe of available offers. Editorial opinions expressed on the site are strictly our own and are not provided, endorsed, or approved by advertisers.