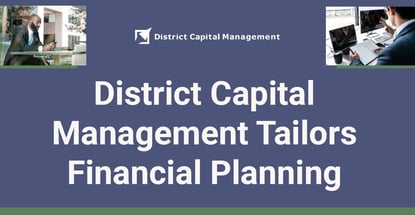 Our experts and industry insiders blog the latest news, studies and current events from inside the credit card industry. Our articles follow strict editorial guidelines.
In a Nutshell: A fiduciary financial advisor can help individuals and families find more money and pay fewer taxes than they would on their own. Many professionals in the Washington, D.C., area choose District Capital Management to grow their wealth, reach their goals, and provide for their loved ones. A credentialed team with experience in pension management and family foundations helps clients make the best decisions for their interests. DCM's task-oriented approach ensures planning stays on the same page with changing life events.
Paying off debt, planning for retirement, and saving for a child's college education are all worthy financial goals. It's a win-win when individuals and households can meet those needs while reducing their tax burden and optimizing investment accounts. And it's a trifecta when all of that can happen while putting aside enough to explore the goals and dreams that make life special.
Unfortunately, there's no one-size-fits-all solution to maximize financial planning and investment management because every starting point and landing zone differs. Times and circumstances change, necessitating course corrections that, ideally, keep the ball moving forward.

Forward progress is always the goal at District Capital Management, a fee-only financial advisor providing affordable, best-in-class advice to D.C. professionals in their 30s and 40s.
As a fiduciary, DCM works hard to deliver value by always putting clients first. It dives deep into understanding each client's unique circumstances and is transparent about the actions they need to take to reach their goals. And it knows how to recalibrate when something's no longer working.
Alvin Carlos, Financial Planner and Managing Partner at DCM, worked in the nonprofit space and consumed financial publications for fun in his spare time when he began to formulate the idea for DCM. Two equally committed individuals he met at a volunteer opportunity to assist D.C.-area families with their finances helped him found the company in 2013. By 2015, Carlos was ready to devote himself full time to DCM.
"My coworkers in the nonprofit were always asking about which 401(k) fund to pick, what Roth IRAs were good for, and how to improve their credit scores," Carlos said. "I just noticed there was a need."
Unbiased Financial Advice for Client Success
Carlos is a Certified Financial Planner and a Chartered Financial Analyst. His co-founders' experience managing a pension fund and a family foundation meshed with his to bring an unusually high level of market competency to DCM.
Focusing primarily on D.C.-area professionals in a specific age group enabled the team to concentrate on a subset of common challenges they often share. DCM's status as a fiduciary adds to its value proposition.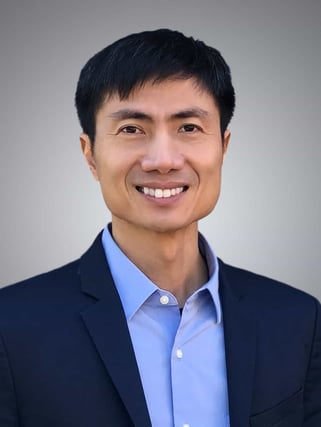 "If I'm just trying to sell you disability or whole life insurance, my objective is probably to get a commission, and even though it's an okay product, it may not be the best out there," Carlos said. "Fee-only planners aren't thinking about commissions — they're looking at the entire marketplace to find the best product for their clients."
In other words, it's not in the advisor's best interest to probe deeply if the sale is the only goal. It's better to ask a limited set of questions to get to a yes. Fiduciaries like Carlos and DCM seek to understand clients' core motivations and financial drivers before they make recommendations.
The broader perspective of the fiduciary helps ensure clients take advantage of every opportunity to make more money while avoiding exposure to new risks. Fiduciaries increase clients' confidence that they're using all the available tools in the most productive way possible.
Clients come to DCM with higher incomes than average but at all stages of their financial life. They may want to maximize their salary or save for personal or family goals. They trust DCM to connect them to advantageous professional and financial networks and to share their values.
"They have a lot of things going on, and we help them manage," Carlos said.
In-Depth Onboarding and Task Management
Typical clients are relatively new to living in higher income brackets. A trigger event, such as a high-paying new job or a marriage, usually brings clients to DCM. They're interested in merging personal finances or acquiring that first home, or they want to find ways to maximize the new money instead of letting it sit unused in a checking account.
But those are generalizations. DCM digs into the details to understand the unique motivations behind every client meeting.
"We ask a lot of questions, and we warn them we're going to ask in advance," Carlos said. "It's about understanding whether we're a fit and how we can help."

Prospective clients first explain what led them to seek a financial advisor. That's where the trigger event for contacting DCM comes into play. Then it's time for the client to discuss goals and concerns, and define a successful financial relationship with DCM.
Defining success is often about describing what it looks like after perhaps three years of working together. Formulating these concepts, probably for the first time, is work. But it's worth it, Carlos said.
"I had my annual physical recently, and the results are good for me to know so I can course correct," Carlos said. "We do the same thing in finance."
The conversations lead to a comprehensive financial plan and ongoing meetings to address investments, retirement, taxes, debt, credit, insurance, estate planning, and everything else of concern. After year one, DCM instigates a triannual meeting schedule to assess and redirect the plan as needed.
DCM uses an integrated task management platform to eliminate workflow redundancies in monitoring and responding to the comprehensive plan to keep all parties on the same page.
"We think of financial planning as a set of tasks," Carlos said.
Sound Advice to Navigate Long-Term Trends
People living paycheck to paycheck may have more basic priorities than hiring a fee-only financial advisor. Carlos said Certified Financial Planners like himself provide free financial advice to underserved people in need.
But those saving even a little money benefit from hiring a fiduciary. Research on the DCM website shows that those with a comprehensive financial plan built significantly more wealth than those with no plan. Another study shows advisors add about 3% to yearly net returns.
"They tracked thousands of users for 15 years, and the ones with comprehensive financial plans had four times more wealth than those who did their own planning," Carlos said. "You get your money back because there are inevitably ways to maximize returns and reduce risk you're not thinking about."
As for investment tips and trends, Carlos sees many 2023 clients opting for backdoor Roth IRAs, which can generate tax-free returns. At $5,000 annually for 30 years at 6% annual average returns, that's $250,000 in tax-free gains.
Whether to park funds in a conventional pre-tax 401(k) or an after-tax Roth instrument is a perpetual question that can save several thousand depending on the tax bracket.
Carlos also recommends clients consider brokered CDs — six- to 12-month instruments that may generate up to 5% — and money market funds, which may yield close to that amount in liquid funds, accessible anytime.
All tactics and strategies converge on the goal of customer satisfaction. DCM helps clients mix and match to arrive at their desired destination, free from the product-focused sales perspective.
It's possible to do it single handedly if one has the time. DCM is for everyone else on an upward trajectory in the DC area.
"Younger people are seeking financial advisors," Carlos said. "In the end, you're much better off than doing it on your own."