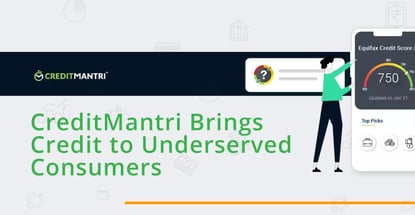 In a Nutshell: Banks in India have traditionally extended credit to only a small segment of a market of hundreds of millions of potential customers. Since 2015, CreditMantri has offered free credit checks and a credit improvement service to help consumers understand the importance of a good score and raise their standing. And as a fintech platform that draws on personal financial and public tax data to build more robust credit profiles for users, CreditMantri is also able to match new-to-credit and low-income consumers with products that fit their needs.
India has one of the world's most dynamic economies, with GDP growth averaging more than 6% since the start of the 21st century. But even as economic liberalization and global integration have spurred entrepreneurship and the emergence of a modern middle class, inequality and poverty rates remain extreme.
The vast majority of India's workforce of more than 500 million, in fact, exists within an entirely untaxed and unregulated informal economy.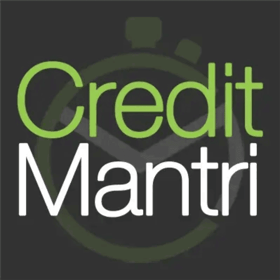 Financial exclusion is both a consequence and a cause of these disparities in India. Traditional banks largely fail to reach consumers and businesses even as they attempt to transition to the formal sector. Barriers of technology, data, and culture limit access to the benefits of credit to those who already qualify.
Gowri Mukherjee, who has two decades of experience as a financial executive in India, witnessed these problems firsthand. In 2015, she co-founded CreditMantri to educate Indian consumers about the benefits and mechanics of credit and help them transition to creditworthiness.
"The common challenge used to be that if 100 people applied for a loan, less than 20 got access to it," Mukherjee said. "We called the other 80 the credit invisibles because these were consumers and small businesses who were invisible to the lending institutions."
Mukherjee and her co-founders saw that credit invisibles tended to fall into three large categories. Some had previously qualified for credit but had experienced problems that damaged their scores. Others had good credit histories but incomes that were lower than the cutoff points for banks. Still others were completely new to the market.
"How to get them back into the formal ecosystem — that's the problem we solve for," Mukherjee said.
Raising Consumer Awareness About Credit Scores
CreditMantri addresses the distinct challenges facing each category of credit invisibles by positioning itself as an intermediary between consumers and banks and providing solutions to help connect them.
For consumers with damaged credit, CreditMantri offers a free credit check service and educational materials.
The problem of bad credit is exacerbated in India because credit bureaus are a relatively recent innovation there, having been introduced only around 2007. CreditMantri established a partnership with Equifax and was the first financial intermediary in India to provide free credit scores so customers could see what was wrong in their records and why they were not qualifying for credit.
"Our entire thesis is based on the idea that when consumers understand where they stand, their ability to make better financial decisions and get access to better products becomes much sharper," Mukherjee said.
The company's educational materials, including a credit score simulator, take a deep dive into the fundamentals and nuances of credit issues. They explain everything from how the bureaus derive scores to strategies for restoring or increasing them.
"We were probably the earliest player to really explain the credit score to the consumer in easy-to-understand parlance," Mukherjee said.
CreditMantri also offers an array of services to help consumers resolve their credit issues and improve their scores. Those include credit score analysis and follow-ups with lenders to establish optimal terms for clean closures.
"The focus is on resolution, going back to the lending institution and helping consumers understand what it takes to repay the loan and establish repayment schedules so that they are able to get back on track," Mukherjee said.
Leveraging Data to Expand the Financial Marketplace
For new-to-credit and low-income consumers, CreditMantri's value proposition is different. By drawing on an expanded alternative dataset and partnering directly with financial providers, CreditMantri is able to offer credit cards and loans to consumers who would not otherwise qualify.
"We offer not just the standard products from the financial institutions, we also create products using alternate data so that we are able to help consumers where there is unmet demand," Mukherjee said.
What distinguishes CreditMantri from traditional credit providers is it draws on an expanded dataset to more precisely match demand and supply.
Along with bank and bureau data, CreditMantri accesses data on consumer spending, saving habits, and statutory data arising from the Goods and Services Tax launched in India in 2017.
All of that goes into an expanded credit profile, which CreditMantri then evaluates in accordance with what it calls its ASCII pillars — ability, stability, contactability, intent, and ID.
"Then, products and services are offered to the consumer on that basis," Mukherjee said.
In this way, CreditMantri is playing an important role in changing the culture around credit cards — not just among consumers but among large card issuers in India.
"To a large extent, income cutoffs for the credit card segment have been rather high in India, and most issuers have focused on people who have an existing bureau history," Mukherjee said.
"It is only now, when you have fintechs coming in with buy now, pay later and credit-limit-based products, that we believe issuers will get more aggressive in wanting to work more with the new-to-credit and lower-income segments," she said.
CreditMantri: Changing India's Credit Delivery System
A core value at CreditMantri is the highest cost of credit is no credit at all. CreditMantri listens to user feedback so the site is as accessible as possible and reaches the largest number of potential customers.
One strategy for accomplishing that has been to customize the copious amounts of available content.
"We're constantly looking at our product and user journey to understand how consumers are interacting with the site and where they're getting stuck," Mukherjee said. "One thing that became clear to us was that many of our customers would be a lot more comfortable in terms of understanding some of the nuances if we gave them a combination of English plus Hindi or English plus a local language."
In addition to English and Hindi, CreditMantri now offers content in five local languages — Tamil, Telugu, Malayalam, Kannada, and Marathi.
Watch on
"We also offer voice snippets to enable consumers to understand complex concepts that wouldn't follow if we just wrote them out in English," Mukherjee said.
In this way, CreditMantri is able to speak directly to Indian financial consumers from all walks of life.
CreditMantri helps its community of users transition from the financial outskirts to full participation in India's growth by tailoring products to fit their needs. And as India prepares to transition away from the COVID era, Mukherjee said she is optimistic.
"The segment we cater to forms the bulk of India — out of a population of about 1.3 billion, the credit invisible segment is close to 530 million," Mukherjee said. "Running a model using data and technology forms the heart of what we do, and with the markets opening up for fresh credit, we feel quite confident about how we're going to be growing."
Advertiser Disclosure
CardRates.com is a free online resource that offers valuable content and comparison services to users. To keep this resource 100% free, we receive compensation for referrals for many of the offers listed on the site. Along with key review factors, this compensation may impact how and where products appear across CardRates.com (including, for example, the order in which they appear). CardRates.com does not include the entire universe of available offers. Editorial opinions expressed on the site are strictly our own and are not provided, endorsed, or approved by advertisers.