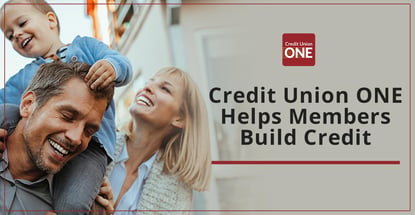 In a Nutshell: Credit unions hold a reputation for focusing on the needs of their members and serving the community, and Michigan's Credit Union ONE does just that. The credit union has been serving Michigan for nearly 90 years and offers a full suite of modern banking products and services. It also offers a number of options for members who are looking to build their credit, including its Credit Builder Loan, a secured credit card, and a second chance checking account. Credit Union ONE also supports a robust financial literacy program that includes initiatives aimed at young children, high schoolers, adults, and seniors. It also remains active in the community through event sponsorships, donation drives, volunteerism, and monetary donations.
For about a century, credit unions have existed in the U.S. as alternatives to commercial banks. Many credit unions were established because particular groups of people either didn't have access to a bank in their region or wanted to be part of a co-op organization where profit wasn't the sole focus.
Instead, credit unions focused on delivering personalized, quality customer service along with competitive banking products and services.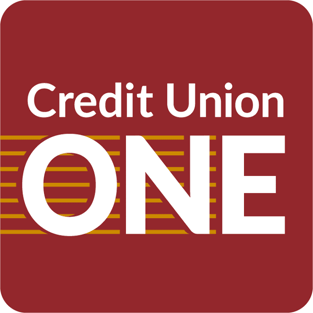 The U.S. credit union movement, which can be traced back to late 19th century Germany, maintains the motto of people helping people to this day.
Michigan's Credit Union ONE has been serving the Wolverine State for nearly 90 years. And even through mergers, name changes, and charter expansions, it has kept its focus on its members and the communities it serves.
We recently spoke with Swami Seetharaman, Credit Union ONE's Senior Vice President and Chief Marketing and Data Officer, to learn more about the organization's products, financial literacy efforts, and community service efforts.
Seetharaman said the credit union maintains 20 branches throughout the state of Michigan and Northern Ohio, and holds about $1.6 billion in assets.
"Our members are our neighbors, and we respect everyone's unique needs and financial situation. Members also are Credit Union ONE owners, meaning their best interests are prioritized," according to the institution. "We make it easy to join — if you live, work, worship, or attend school anywhere in Michigan, you're eligible to become a member."
Offering Products and Services Designed to Improve Credit Scores
As a modern day credit union often considered to be one of the best in Michigan, Credit Union ONE offers many of the contemporary banking services found at large commercial banks, including competitive loans, digital banking services, and a mobile app.
But Credit Union ONE understands that not all consumer financial journeys are the same. That's why the credit union offers several products and services aimed at people who may have made some financial mistakes in the past and are working to get back on firm financial ground.
"One of the products we have is a Credit Builder Loan," Seetharaman said. "When we open new accounts or process a loan application, we'll do a soft or hard credit pull. In either case, we may see an opportunity where the person may not qualify for a loan product, but we can still help them with improving their credit."
With a Credit Builder Loan, Credit Union ONE places $2,000 on hold in the member account. The member makes payments over time in amounts he or she is comfortable with — sometimes under $100 a month — until the member "pays off" the $2,000, which is then released into their account.
Watch on
Seetharaman explained that the credit union reports the payments to the credit bureaus just like any other loan, and the result is that members can boost their credit score without having to qualify for a traditional loan or other product.
"There is no actual cash outflow, but you are simply building your nest for a period of 18 months, and then you're going to get that money back to you," he said.
The credit union also offers a secured credit card.
Seetharaman said that, with the Access Credit Card, members can prepay $500 or $1,000 as collateral and to establish a limit on the card.
"So long as you keep repaying every month or you repay the balances in a timely manner your account is in good standing — you are building credit," he said.
Seetharaman said Credit Union ONE offers a second-chance checking account as well, which is designed for consumers who have faced financial challenges in the past.
Delivering Effective Financial Literacy Resources to Diverse Audiences
Seetharaman said that Credit Union ONE also helms a number of financial literacy initiatives to help its members and the community learn how to gain or maintain financial well-being.
"Some of the things we've done in the past include having branches inside high schools and we've provided financial education for high school students by teaching courses in the schools," Seetharaman said.
He said the credit union also focuses on younger children through its partnership with Money Mammals, a platform that offers financial education programs that are fun for kids.
"It starts from very young children to teens. There's so much that they can learn," Seetharaman said. "And the content is very appropriate for each age group — it's exciting."
Credit Union ONE also works to deliver financial education resources to adults as well, including through its personal financial management tool on its website, Seetharaman said.
The credit union's website also contains a wealth of information on a wide range of financial scenarios including buying a vehicle, buying a home, or renovating a home. It also offers guidance on important financial topics such as saving for retirement, budgeting in retirement, and managing money in general.
It also hosts seminars addressing specific topics.
"At Credit Union ONE, we believe strengthening your finances is a matter of ongoing education," according to the website. "Each stage of life presents new and different challenges, which is why Credit Union ONE and Hantz Group actively host financial education seminars to inform you of the latest developments within a variety of areas, such as retirement planning, estate planning, managing personal accounts, and much more."
Seetharaman said the organization is also working to enhance its financial management tool in the coming months and plans to promote it more heavily as a financial education resource to members in the next year.
Serving the Community in a Number of Ways, Including Volunteerism and Sponsorships
Credit unions are often known for working to support important causes and organizations pertinent to the communities they serve, and Credit Union ONE is no different.
"We have worked with communities all over the state of Michigan," Seetharaman said.
It also encourages its employees to volunteer for organizations and events that support the community, including Toys for Tots and Forgotten Harvest, Seetharaman said.
"Members and employees from Credit Union ONE donated generously to the annual Toys for Tots and Forgotten Harvest Holiday collection program," according to a 2020 announcement. "Collection boxes were set out as of Thanksgiving in all branch offices of the Credit Union, and no time was wasted in filling the boxes with food and toys."
The holiday season in 2019 was the 16th year in a row the credit union hosted a donation drive for the organizations. The drive collected more than 700 pounds of food for Forgotten Harvest and a large van packed with items for Toys for Tots.
"Each year the donations seem to be larger and larger, and our members and employees really participate to make this very successful", said John Kozich Vice President of Community Relations of Credit Union ONE. "This truly supports our organizational values and the work that is done in the communities we serve"
Seetharaman said that, as with many other organizations, Credit Union ONE was forced to curtail much of its in-person volunteer efforts and events in 2020 due to the COVID-19 pandemic. But it still worked to support the community in other ways.
"We have been and are still doing cash contributions where we can, but the physical presence of our employees definitely has decreased," he said. "The health and safety of our members and employees is extremely important."
Whether you're looking for a financial institution that can help you rebuild your credit or if you're just looking for a place that focuses on quality customer service and puts its members first, if you're in Michigan, Credit Union ONE is certainly worth considering.
Advertiser Disclosure
CardRates.com is a free online resource that offers valuable content and comparison services to users. To keep this resource 100% free, we receive compensation for referrals for many of the offers listed on the site. Along with key review factors, this compensation may impact how and where products appear across CardRates.com (including, for example, the order in which they appear). CardRates.com does not include the entire universe of available offers. Editorial opinions expressed on the site are strictly our own and are not provided, endorsed, or approved by advertisers.