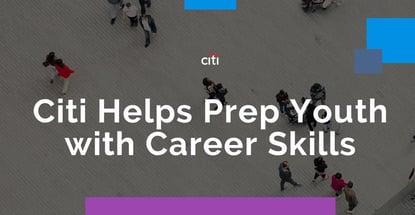 In a Nutshell: Unemployment remains a persistent problem in communities all over the world, but one component that often goes overlooked is youth unemployment. Citi, the world's largest credit card issuer, is addressing this matter with its Pathways to Progress initiative. The program helps to prepare young people, particularly those in underserved communities, with skills and networks to succeed in today's economy. Since launching in 2014, the program has reached more than 850,000 young people around the world. Pathways to Progress is just one of several initiatives at the Citi Foundation aimed at tackling some of the world's most pressing problems.
While much of the attention around unemployment issues is generally focused on how it impacts families, this implies that parents are always the ones dealing with the challenges of unemployment.
But young people face equally daunting challenges when it comes to employment as well. In fact, experts categorize youth unemployment around the world as a crisis.
The World Bank predicts that over the next 10 years, 1 billion young people will seek to enter the job market, but less than half of those will find formal jobs, according to the humanitarian nonprofit, Mercy Corps.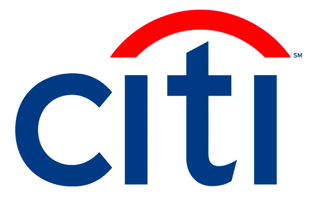 "This will leave the majority of young people, many in minority and marginalized groups, unemployed or experiencing working poverty," according to Mercy Corps. "The predicted rise in economic inequality and inadequate job opportunities has the potential to negatively impact a generation of young people around the world."
Thankfully, this problem is being recognized and addressed in various ways across the globe — including by the world's largest credit card issuer, Citi.
The global leader in payments introduced its Pathways to Progress initiative several years ago and has made notable progress in tackling youth unemployment. We recently spoke with Brandee McHale, Head of Citi Community Investing and Development and President of Citi Foundation, to learn more.
McHale explained that while youth unemployment has been a persistent problem, the COVID-19 pandemic has only made things worse.
"Looking at the disproportionate impact that COVID-19 has had on the employment prospects of young people, particularly those from underserved communities, we must recognize that it's not just enough to have everybody advance," she said. "We have to make sure that those who are at risk of being left behind have the ability to advance at a much quicker pace."
Pathways to Progress Equips Young People with Skills to Compete in Today's Workplace
Citi launched Pathways to Progress in 2014 as a job skills-building initiative that addresses the ongoing global issue of youth unemployment, according to the credit card issuer.
The program aims to address the skills mismatch and equip young people — especially those in underserved communities — with the appropriate skills and networks necessary to succeed in today's workforce.
Pathways to Progress addresses these challenges through a combination of Citi Foundation philanthropic investments, Citi employee volunteers, career development opportunities at the company, and research.
"To address youth unemployment, we need to increase access and connect young people to more non-traditional ways for them to pursue their career and economic ambitions," McHale said. "These opportunities can include paid internships, apprenticeships, technical training, and entrepreneurship programs, rather than simply relying on the more traditional 'high school to college to career' path."
As a global foundation, the Citi Foundation recognizes it has a role to play in helping to address the social and economic issues that impact the communities in which Citi operates, according to the company. Youth unemployment is a persistent global issue, and when young people don't work, it's bad for social mobility and the economy.
"Through this initiative, we focus on creating pathways to careers for young people who may not have networks or connections," McHale said. "When we look at building strong teams, we see real power in diversity from a variety of angles, and what we value is persistence, grit, and the willingness to learn."
Through the initiative, the credit card issuer's foundation invests in and partners with high-impact community organizations that serve young people looking to enter the workforce, according to the company.
Together, the Citi Foundation and partner organizations co-develop and implement programming that provides skills-building, workforce training, mentorship, leadership development, entrepreneurship, and job opportunities to underserved youth.
Measuring the Program's Impact
The Citi Foundation has invested more than $194 million globally in workforce preparation since Pathways to Progress launched.
When young people are equipped with the skills, confidence, and resources they need to succeed in today's economy and job market, they are able to make a positive impact in their lives and in turn, their communities, according to the company.
McHale said Citi continuously works with its partner organizations to collect and evaluate participant feedback. This allows the credit card company to improve the design and implementation of its various programs to ensure they are addressing young peoples' priorities, career aspirations, and economic progress.
"In September 2020, the Citi Foundation announced an additional $100 million, three-year commitment to provide economic opportunities for young people," according to the company. "In the new iteration of Pathways to Progress, the Citi Foundation will double down its efforts to improve economic and employment opportunities for young people in underserved communities around the world and young people of color in the U.S."
Watch on
By 2023, the Citi Foundation expects to cumulatively impact over 1 million young people around the world with a total investment of $300 million, McHale said.
In the U.S., the program has served approximately 100,000 Black and Latinx youth over the past three years as well.
Some of the impact highlights from 2014 to 2019 include reaching more than 850,000 young people around the world and investing approximately $200 million. It has also contributed to the creation or expansion of over 32,000 youth-led businesses.
And during this time, more than 12,000 Citi volunteers have engaged with the program as mentors or coaches.
The Citi Foundation Partners with Community Organizations Around the World
Through Pathways to Progress programming, young people develop key skills such as financial capability, critical thinking, leadership, business development, communications, entrepreneurship, and civic engagement, according to Citi.
Additionally, participants can gain more technical skills through hands-on training to succeed in a particular field, such as learning the fundamentals of IT or web development to enter the technology sector.
But Pathways to Progress is just one of many initiatives facilitated by the Citi Foundation.
"It's going to take us all, working side-by-side, to tackle the world's greatest social, economic, and environmental challenges. This is why the Citi Foundation partners with over 250 community organizations across more than 80 countries and territories globally." — Citi Foundation
Other notable programs helmed by the Citi Foundation include the Community Progress Makers Fund and the City Accelerator.
"Launched in 2015, the Community Progress Makers Fund builds upon the Citi Foundation's commitment to support local solutions and organizations that are helping build stronger, more resilient cities that catalyze economic opportunity for all their residents," according to the company.
And the City Accelerator — a collaborative effort between Citi and Living Cities — was established in 2014 to foster innovation and promote collaboration between urban leaders to tackle some of their cities' most pressing issues, according to Citi.
Citi's efforts were recently recognized by Newsweek. The magazine ranked the company No. 9 in its list of America's Most Responsible Companies (and first in the financial sector).
Last year, Citi launched more than $1 billion in strategic initiatives to help close the racial wealth gap. The company is also making equity investments in U.S. private sector companies working to solve some of society's most pressing problems through the Citi Impact Fund. It also announced its new five-year Sustainable Progress Strategy to help drive the transition to a low-carbon economy.
Advertiser Disclosure
CardRates.com is a free online resource that offers valuable content and comparison services to users. To keep this resource 100% free, we receive compensation for referrals for many of the offers listed on the site. Along with key review factors, this compensation may impact how and where products appear across CardRates.com (including, for example, the order in which they appear). CardRates.com does not include the entire universe of available offers. Editorial opinions expressed on the site are strictly our own and are not provided, endorsed, or approved by advertisers.