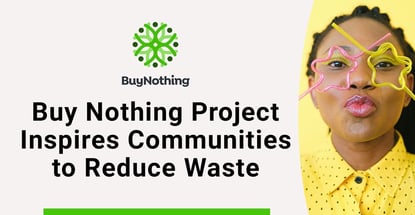 Our experts and industry insiders blog the latest news, studies and current events from inside the credit card industry. Our articles follow strict editorial guidelines.
In a Nutshell: The Buy Nothing Project creates communities of people who transfer unwanted goods to those who need them to reduce waste. The project includes more than 5 million members and 7,000 member communities across 44 countries. Members can give, receive, share, and lend any product that would normally end up in landfills. The Buy Nothing Project hopes to bring people together and turn strangers into family by building trust within communities.
Children can be the ultimate influence for adults who want to make a difference. Whether it's in the home or your neighborhood, parents want to set their children up for a brighter future throughout their environment. Parents will do whatever it takes to ensure it.
The Buy Nothing Project's story starts with its founders walking the shorelines of Washington state with their children in 2013. The families were astonished to find vast amounts of plastic and household waste on the beaches.
Their parents used the harrowing experience as a learning opportunity for the children. They set out on a science project to figure out where the trash came from, what kind of waste it was, and what could be done to stop waste from destroying the environment.
The result of their science activity was the Buy Nothing Project, a Facebook group of community members who shared unwanted possessions with others who would have otherwise bought them.
Members in the group post personal possessions they don't use and no longer have use for, while others post materials they are looking for. Neighbors give each other items to reduce purchases and waste.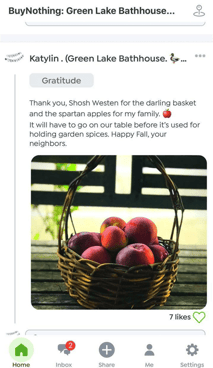 One of the group's most important rules is to say thank you to those who gave away gifts. This creates evidence of the stories and connections formed within the group. Trust within the community is a vital factor to the Buy Nothing Project, and the project does not work without members trusting the process.
The initial group experiment made a small dent in removing the plastic waste on the shoreline, and it proved to be a great success in the local Washington community. The Buy Nothing Project now boasts a membership of more than 5 million people in 44 countries, and the pandemic served as a catalyst for growth of communities.
"People were stuck in their houses and trying to figure out ways to connect with the people around them in safe ways," Buy Nothing Project Co-Founder and COO Tunji Williams said. "Members become informed about what is going on and begin to get to know people that you ordinarily wouldn't meet."
Developing Trust as a Cornerstone
The Buy Nothing Project platform is built on creating trust within communities. It believes that trust is a pillar of a thriving and well-run community. That's why the project goes out of its way to emphasize getting to know and understand your neighbor and their needs.
Community members need to trust the local network before they contribute and begin to give away their own personal items. The Buy Nothing Project said that the more trusting members are, the more possessions they are willing to part with to give to others.
"A trusting community is the highest leverage point," Williams said. "I think social networks have reduced their long term value by depleting their community trust. We have the benefit of watching those lessons unfold in public, and we can build a platform that really speaks to that important trust factor."
The Buy Nothing Project encourages its members to take inventory of what they have and don't need, and what they don't have and need. Members can swap items to eliminate the additional waste. The platform comes with the idea that we live in abundance, not scarcity.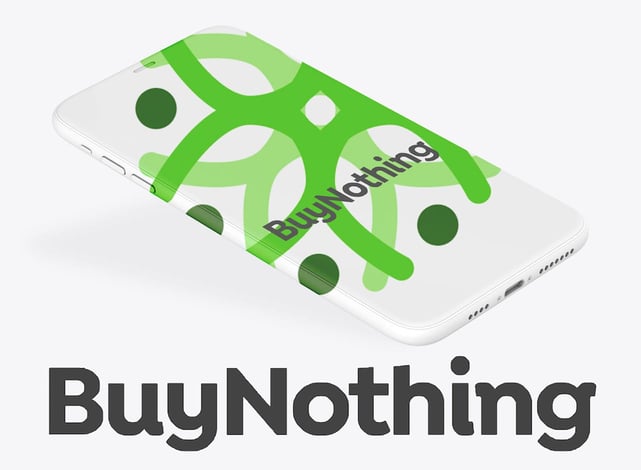 The corporation is a for-profit public benefit corporation, which means it generates social and public good while also operating in a responsible and sustainable manner. The Buy Nothing Project accepts donations from people who support its message and want to see communities expand.
It's a simple process to donate using credit card rewards. Credit card holders need to first redeem their rewards toward a statement balance credit, then donate the amount of the credit to the Buy Nothing Project with a credit card. But, the donation is not tax deductible. Donations are solely for people who want to see the corporation grow.
The corporation uses donations and investments from friends and family to build the platform. The Buy Nothing Project said it's excited about going back to the community and giving everybody involved in the project a meaningful opportunity to be invested in what it's building.
Putting Old Products to Good Use in New Homes
Credit cards are flexible and versatile financial tools many of us use to pay for things we need, and even earn rewards in the process. But credit cards can also lead to unnecessary purchases and consumerism just because the money is there to pay for it. 
The Buy Nothing Project wants to show that it doesn't have to be that way. The corporation is reimagining the way we use technology and access to resources for good in a way that the average person can get behind.
"When you want people to understand something, especially something that's important to them and their survival, you can't preach," Williams said. "Even if it has to do with the enjoyment of life long term, no one likes to be preached at."
Founders of the Buy Nothing Project believe that pairing the movement with the platform has the opportunity to make it easy and fun to reduce waste. The goal is to make it as easy as buying something online with just a click.
The move from a Facebook group to an online platform and application was an important step to achieving the corporation's goals. The new and separate platform can sustain and support growth better than the Facebook group.
The old adage that "one man's trash is another man's treasure" comes to mind when thinking about the Buy Nothing Project. Members make sure that their material goods go to the people who need them within their community, and, in the process, they build relationships.
Communities end up feeling less isolated, less lonely, and less divided. People's lives become better just by receiving things they need.
"Buy Nothing Project is all about helping people form authentic, meaningful connections with the people around them in their communities," Williams said. "People can share material goods and resources, and save what would otherwise be household waste from landfills. We want to put landfills out of business."
Creating Worldwide Community Connections 
Countries, organizations, and communities from around the world have stepped up to help the people of Ukraine escape the terrors of war this year. The worldwide Buy Nothing Project community has been an invaluable resource for those who have made it out.
Buy Nothing Project members are providing housing and resources for displaced Ukrainian refugees, and the corporation said its members stepped up even before local and state governments did.
Podcasts from the Buy Nothing Project put a spotlight on stories like these, and urge others to join the cause.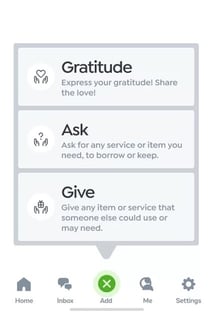 "We've got one story about someone finding a surrogate to have a child, we found stories about someone having a wedding provided for them, even a car given away," Williams said. "There's literally nothing you can't get from your Buy Nothing community if you're willing to ask and really be engaged in an authentic way."
Feedback is a critical component to the Buy Nothing Project's success. The corporation is looking forward to introducing features that make it more fun and accessible for people to get resources to places where they may travel to, work at, or where a family member lives. There's also a plan to encourage people to share their otherwise wasted credit card benefits and points.
"Wherever you go in the world, you should be able to tap into this culture, the values and the benefits we all provide," Williams said.
The founders of the Buy Nothing Project codified its culture and mission into written products people can read in several languages. The statements help people understand the goals of the Buy Nothing Project. All of those resources are free and available to help people build more communities.
The Buy Nothing Project knows people are scared and skeptical regarding who to trust. It's easy to be cynical and sit back and observe until issues really boil to the surface. 
The Buy Nothing movement represents an opportunity for communities to find solutions as they develop trust with others. Its founders urge everyone to test it out in your own neighborhood and see if people are willing to take a chance. The results speak for themselves, and the corporation said you may be surprised at how well it works.