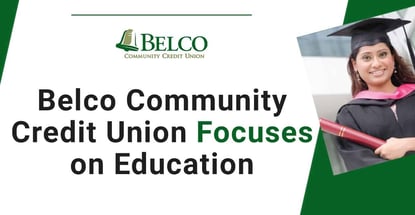 In a Nutshell: Belco Community Credit Union serves Central Pennsylvania by offering communities access to affordable financial products. The credit union is also committed to providing educational resources that help members, and others, build stronger financial futures. And Belco Community Credit Union ensures its employees have opportunities to learn and grow, building the knowledge necessary to better serve members.
If you've ever flown on an airplane, you've likely heard a flight attendant explain the safety instructions before takeoff. One instruction always seems to stand out among the rest: "In the event that the cabin loses pressure, and air masks fall from the compartment above, place a mask over your mouth before helping others."
It may appear selfish at first, but the directive makes sense for another important reason. You can't help others if you're not in a position to be helpful.
Belco Community Credit Union has taken that guideline from the air and applied it to its 14 Pennsylvania-based branches. While most credit unions focus mainly on increasing financial literacy among its members and community, Belco Community Credit Union extends similar lessons and modules to its employees.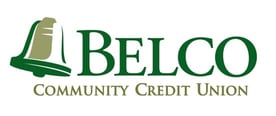 After all, knowledgeable employees can help others more effectively. It's part of a wellness strategy that Amey Sgrignoli, Belco Community Credit Union President and CEO, takes pride in.
"What happened over the course of the last couple of years with the pandemic is that we've really had to shift the focus to wellness: general wellness and not just financial wellness," she said. "Not just mental wellness or physical wellness. But it really has to be the whole gamut."
Belco has focused on total financial wellness since 1939, when 25 employees of the Bell Telephone Company each contributed $5 to start the new Belco Federal Credit Union for Bell employees and their families. Many mergers over the years have added new select employer groups — including Quaker Foods and the Lebanon County (Pa.) Teachers Association.
Individuals can still qualify for membership if they live, work, or volunteer in the seven county area that Belco serves.
Knowledgeable Employees Pass On Expertise
Sgrignoli uses her platform as CEO to encourage learning and literacy among employees and the community the credit union serves. As an institution, Belco provides members and non-members alike with seminars and tools to improve financial literacy and promote saving and budgeting.
"We're in the business of helping our members achieve their financial success," she said. "But we were missing an opportunity with our own employees. I realized we should be doing something more."
So Sgrignoli and her staff began assembling the proper curriculum to help the credit union's employees sharpen their own financial skills. As a result, Belco members can expect to receive the best possible advice and guidance along their own financial journey.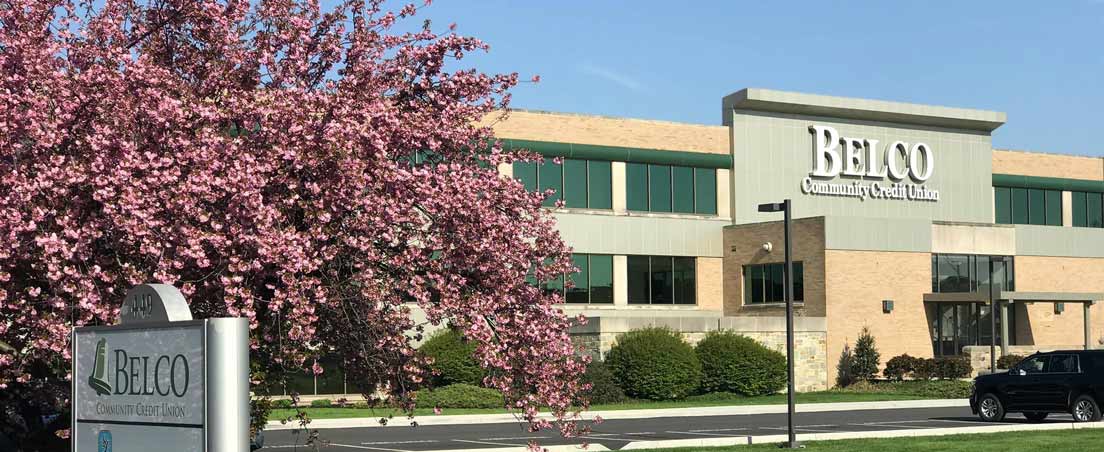 "We want to make sure that our employees are taking advantage of all of their retirement benefits," said Sgrignoli. "We want to make sure that our own employees are very well versed on, and have access to, 401K matching and all the tools that we offer up as budgeting advice to our members."
Among the learning opportunities for employees are virtual training and online tools offered through CUNA Mutual Group, which operates Belco's 401k plans. The goal is to help the credit union's employees prepare and plan for a stress-free retirement.
"We also offer budgeting tools and things of that nature that are very important," Sgrignoli said. "We use these tools to complement the curriculum of the schools here in Central Pennsylvania."
Educational Programs Benefit Communities
Belco doesn't only offer educational programs to its employees. But its in-house training shows that the credit union can offer even more advice and guidance to the communities it serves.
Belco employees regularly visit area businesses to talk to employees about finances and financial planning. These optional seminars help employees plan their futures.
"But as you can imagine, we couldn't do this during the pandemic," Sgrignoli said. "So we shifted over to doing some WebEx style and webinars. We also have some online tools that are really geared toward credit scores and understanding your credit score as well as budgeting."
Belco partners with GreenPath Financial Wellness to curate and deliver tools through the credit union's website. The institution also works closely with area schools to improve financial literacy for students who are close to graduation and need some tips on entering adulthood.
At these fairs, Belco employees set up stations around a room at local high schools. Students who are part of a career planning curriculum choose which career they'd like to enter after graduation. They calculate their expected salary and what potential secondary education they'll need to achieve their goals.
"They go to a table where they talk about buying a car and everything that goes along with the car," Sgrignoli said. "You can talk to the insurance company and they'll help you figure out what your insurance costs. There's a cellphone table, there's a housing table. If you can't still live at home with mom and dad, are you going to rent an apartment or buy a house?"
Students also learn about the cost of a secondary education and other expenses they'll incur in the real world. That includes unexpected expenses.
"There's a wheel that they spin called the Wheel of Reality," Sgrignoli said. "It may say 'You got a flat tire on your way to work, you're going to need new tires on your car.' You can imagine any kind of disaster that could come up in life that requires unplanned expenses. Students have to go back and redo their budget to incorporate those costs."
But the process isn't all doom and gloom and expensive realities. Sgrignoli noted that the best part of the reality fairs is seeing light bulbs go off for students who realize that they need to plan ahead to ensure they're ready for the years to come.
Technology and Partnerships That Make a Difference
While many of its branches were closed during the pandemic, Belco used that time to prepare for the demands of a post-COVID-19 world. That meant improving its technology and investing on the infrastructure needed to help its community more efficiently.
To start, the credit union outfitted one of its branches with interactive teller machines (ITMs). These automated units enable members to conduct many types of transactions on their own. Sgrignoli said the machines can currently complete around 90% of the transactions a human teller can.
If members prefer to speak to a real person, they can press a button and immediately launch a video chat with a Belco teller. These ITMs allow Belco to use its workforce on projects that require more time or manpower.
Meanwhile, Belco employees can also work toward certification through the Certified Credit Union Financial Counselors Program. As certified financial counselors, employees can meet with members and help guide them on ways to save for retirement, budgeting, deal with emergency expenses, or navigate potential bankruptcy.
"They can really work with them to figure out what options exist and present budgeting tools and solutions," Sgrignoli said.
Belco's partnership with GreenPath also provides members with assistance if they need to negotiate debt settlement terms or start the consolidation process.
"Our goal, ultimately, is to get that set up in our appointment scheduler," Sgrignoli said. "A member can go online and actually schedule some time with one of our counselors, either virtually or in person. Our employees love doing it. They feel really good about helping our members to be successful. And they are creating these long-lasting, lifetime friendships and relationships with members."
Those tools, and employee empowerment, are Belco's way of having their employees put on their mask in-flight before helping others. But instead of helping out in an air emergency, Belco breathes new financial life into Pennsylvania communities.
Advertiser Disclosure
CardRates.com is a free online resource that offers valuable content and comparison services to users. To keep this resource 100% free, we receive compensation for referrals for many of the offers listed on the site. Along with key review factors, this compensation may impact how and where products appear across CardRates.com (including, for example, the order in which they appear). CardRates.com does not include the entire universe of available offers. Editorial opinions expressed on the site are strictly our own and are not provided, endorsed, or approved by advertisers.