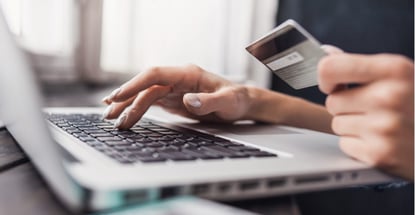 If you want to order a Netspend card and use the prepaid card anywhere debit and credit cards are accepted, ordering online is the easiest way to get one.
Signing up for a Netspend card online is fast and easy, and there's no sign-up fee or card activation fee. But opening an account at a store can cost up to $9.95. No matter how you get the prepaid debit card, you won't face a credit check or be charged interest or late payment fees.
Choose Your Netspend Card and Order Online
A prepaid card is meant to help the unbanked or people who choose not to have a bank account make financial transactions. Cards can be funded through direct deposit of government benefits or paychecks. 
Only the amount of money loaded onto the card can be used – credit is not extended like a credit card. But the cards can be used wherever credit cards and debit cards are accepted, and the money is deducted from the card account when the transaction is complete. 
The most common cost of using these cards is a transaction fee. When comparing prepaid cards, check each cardholder agreement for fees and other important information. Here are five prepaid cards that can be ordered online for free to help you save money. 
As with most prepaid cards, the Brink's Armored™ Account has an online application that's easy to fill out. You should be quickly approved for the card after you enter some basic information, including personal information for identity verification and whether you'll use direct deposit to fund the card.
The card is a type of Netspend prepaid Mastercard that offers extra benefits to Netspend Premier customers, including savings accounts and prescription medication discounts.
The PayPal Prepaid Mastercard® can be funded up to two days faster with direct deposit than with a deposit of a paper check. That can be important when you want to pay bills on time. You can also add funds through your PayPal online account center. The card is backed by Mastercard International Incorporated and can be used wherever Mastercard is accepted.
We'll go into more detail about the NetSpend® Visa® Prepaid Card later, but the basics are that it's a prepaid card offered by one of the leading providers of prepaid debit cards. Money can be added to the card through direct deposit of employment or benefits checks, which can mean getting your money up to two days faster than you would through a paper check.
If you receive paper checks, you can deposit them through the Netspend mobile app on your phone by uploading photos of the check.
This other type of NetSpend® Visa® Prepaid Card offers Payback Rewards when you buy from select merchants. The optional program bases the reward offers on individual shopping habits, which can come in handy if you shop often at a particular merchant in the program. The Payback Rewards are credited to your account and are not paid through a check or other direct payment.
The ACE Elite™ Visa® Prepaid Debit Card has a unique program that pays interest on funds in an optional savings account that can be opened with the card. No minimum balance is required, and savings account funds of up to $1,000 can earn interest.
What Is a Netspend Card?
A Netspend card is one of the most common prepaid debit cards. It's a plastic card that looks and works like a credit card in some ways, but is most like a debit card where money you load onto the card is deducted during a transaction as it would be with any type of debit card. You can even get a custom card with your photo on it.

You can choose between a Netspend Visa debit card or debit Mastercard that can be used anywhere those credit card networks are accepted, which is almost everywhere. But cards issued by the Netspend Corporation don't extend credit to you or allow you to have a credit balance that you pay off over time.
A credit check isn't needed to get a Netspend card. Direct deposit is the easiest way to add money to the card. A mobile app can also be used to deposit checks, or cash reloads can be made for a small fee at merchants such as Walmart.
How Does a Prepaid Card Work?
A prepaid card can be used at any retail location, including online, just as you would use a debit or credit card. 
The card may need to be inserted into a terminal to read the card's chip, or the magnetic stripe can be swiped and scanned. You may be asked if you want a debit or credit transaction processed.
A credit transaction may require a signature, while a debit will likely require a PIN. Whichever method you choose, the purchase amount is subtracted from your card balance. If you don't have enough money in the account for the debit card, then the transaction will be declined.

Online purchases require entering the card number and security code.
Some cards offer overdraft protection for a fee, which allows a transaction to be processed even if there isn't enough money in the cardholder's account.
How Much Does a Netspend Card Cost?
A Netspend card is free if you sign-up for the card online. Getting a card at a retailer, such as Walmart, can cost $5 to $10.
A Netspend card has no card activation fee, minimum balance requirement, credit check, interest rate, cash advance fee, or late payment fee.
It does have some other fees, however, and has two payment plans for using the card. We won't detail how much these fees are because they can change at any time, but consumers should check the fees for the prepaid card in the cardholder agreement on the Netspend website.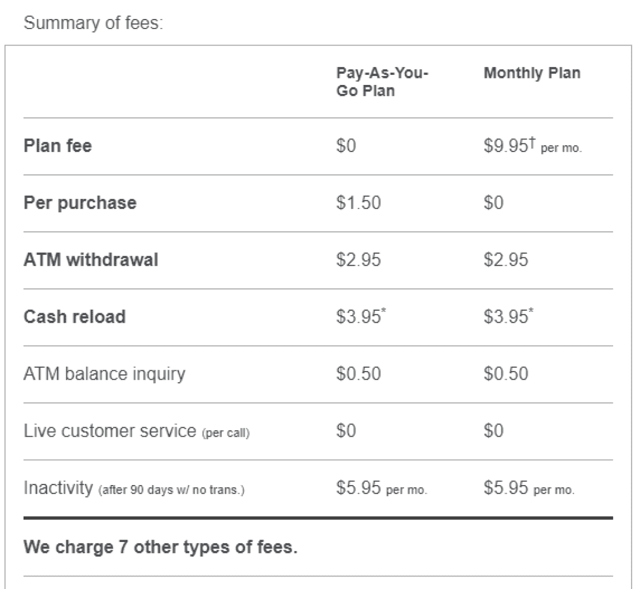 The first plan, called the Pay-As-You-Go Plan, is a flat rate charged on each purchase with the card. These are card account transaction fees charged when the card is used. This plan doesn't charge a monthly fee. Additional transaction fees, including for cash withdrawals, are also charged.
The second plan charges a monthly fee that varies depending on how much money you deposit monthly. It doesn't charge transaction fees. The monthly plans can be cheaper if you make seven or more purchases each month.
Both the per-purchase and monthly plans charge fees for ATM withdrawals, cash reloads, ATM balance inquiries, and inactivity after 90 days with no transactions. You may also be charged a fee for replacement cards, custom cards, and foreign transactions, so you may not want to use this card when traveling outside of the United States.
Why Should I Choose a Netspend Card?
Netspend is among the most trusted prepaid card brands in the country. The most obvious reason to choose a Netspend card is the ability to buy things with a card if you don't have a traditional debit or credit card.
Netspend has several benefits, including:
You can get a custom card with a photo you choose. A photo of yourself on a custom card can double as a security precaution and ID verification to help merchants check your identity if the photo on the card doesn't look like you. You may be charged a custom card fee.
Other fraud prevention restrictions include virtual card numbers that can be used in place of the permanent card number when shopping from unfamiliar websites. A virtual account is charged the same as a regular account, and virtual account numbers can be canceled at any time.
An interest-earning savings account that allows money transfers up to six times per month between the card and savings account.
Earn cash back as a statement credit on everyday purchases through Netspend's rewards program.
Cut your monthly fee in half by having at least $500 per month in direct deposit.
Easily reload money onto the card at more than 130,000 locations across the country, such as stores and gas stations. A reload fee will likely be charged.
If you still don't see what you're looking for, our next recommendation would be American Express's suite of prepaid cards.
Do Prepaid Cards Build My Credit?
No. A prepaid card doesn't carry debt, and the credit bureaus are mainly concerned with how consumers manage their debt. 
Prepaid card issuers don't report account activity to the credit bureaus, so these cards can't help improve your credit score.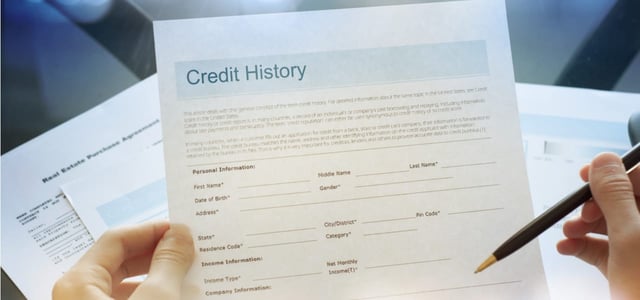 But in a roundabout way, prepaid cards can help you manage your money better and lead to good financial habits that can help you raise your credit score in the long run.
Prepaid cards are safer than cash and can help you track your expenses through the monthly statements you'll receive. By not providing credit, prepaid cards can help you monitor your balance and not overspend, which can help if you apply for a traditional credit card later.
So, Which Netspend Card Would You Like to Order?
If you're thinking of getting a prepaid debit card, you don't want to start down this financial path by paying fees just for getting a card. If you order a Netspend card online, the card is free. Opening an account at a store can cost up to $10.
Just be aware that Netspend or any other prepaid card charges a fair amount of fees, and you should check the cardholder agreement for details. Some you can avoid, but others can add up. If you expect to make seven or more transactions with the card each month, then a monthly plan is cheaper than a pay-as-you-go plan that charges a flat fee for each transaction.
Advertiser Disclosure
CardRates.com is a free online resource that offers valuable content and comparison services to users. To keep this resource 100% free, we receive compensation for referrals for many of the offers listed on the site. Along with key review factors, this compensation may impact how and where products appear across CardRates.com (including, for example, the order in which they appear). CardRates.com does not include the entire universe of available offers. Editorial opinions expressed on the site are strictly our own and are not provided, endorsed, or approved by advertisers.