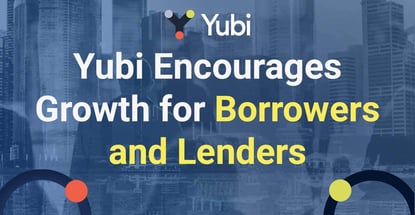 Our experts and industry insiders blog the latest news, studies and current events from inside the credit card industry. Our articles follow strict editorial guidelines.
In a Nutshell: As the business market continues to expand, the demand for funding becomes hard to ignore. Yubi is on a mission to build a world-class debt marketplace for enterprises to enable their maximum potential. The company created an innovative platform that helps connect lenders, borrowers, and investors across India. The platform reduces the processing time it normally takes to get loans approved and compiles research information using advanced API deployment.
Most experts agree that, despite the worldwide economic downturn caused by the pandemic in 2020, global growth will continue to rise in the years to come.
In fact, worldwide IT and business services revenue is expected to grow 5.2% in 2023, according to the International Data Corporation (IDC) Worldwide Semiannual Services Tracker.
Much of that growth is expected to occur in the Asian market. And as India becomes one of the largest growing sectors, there is now greater demand than ever to facilitate the processing of loans and investments.
The government of India recently said there were 84,012 startups registered in the country as of November 2022, up from 452 in 2016. And startups are expected to contribute about 4-5% to India's GDP over the next three to five years.
This rapid growth requires a new funding infrastructure that will help seed future startups and allow lenders to connect with financial institutions with less processing time.

Leading the way is Yubi, an innovative unified credit platform powering the discovery, execution and fulfillment of credit. The platform includes a digital debt marketplace and a highly designed technology stack that enables end-to-end debt life cycles from origination to collections.
Its unique product suite offers business loans, co-lending, fixed income instruments, supply chain financing, asset-backed securitization and RE & Infra financing to build a holistic digital credit ecosystem.
Yubi's mission is to create a ubiquitous (hence the name) and transparent solution for finance that can revolutionize the business landscape by helping people exchange ideas and capital, and experience shared growth.
"In essence, that's what this business is to be, a channel that is connecting different borrowers to different lenders in a particular economy," said Sudha Rangarajan, Chief Strategy Officer at Yubi. She said that it can be achieved more efficiently by using a tech-first approach and creating standardization with a marketplace platform.
The Advantages of A Marketplace Platform
As mentioned, Yubi is a unified credit platform that enables the flow of credit through several instruments. But some may wonder what exactly that means.
A unified credit platform functions as an end-to-end digital machinery that simplifies and supports every step of the lending life cycle.
With over 750 lenders and 3,000 verified borrowers, Yubi helps discover, raise, and monitor credit on one platform — and the company makes it easy for clients to implement.
All that clients need to do is sign up and provide their financial requirements. Yubi's digital platform and relationship managers will handle the rest of the process. And clients can choose from over 15 different credit offerings.
One of Yubi's biggest advantages is that it saves time. Midmarket borrowers in India typically ask for a certain level of financing from a bank, which then has to run its own due diligence and evaluation parameters.
Rangarajan said this is a fairly long process in most countries and can take anywhere between four to eight weeks at a minimum. "We wanted to break that handicap a borrower has in the economy today," she said.
One of the biggest problems for lenders is that it is challenging to get continuous updates on a borrower's financial performance. Once a lender is parted from funds, there is less incentive for the borrower to provide constant updates.
Yubi tackles this problem by issuing consistently updated information to the lenders. It's the kind of service that lenders can really appreciate because no one else is doing that for them in today's market.
Broadening Access to Business Capital
Having access to working capital in the Indian market is becoming increasingly important and opening this capital will also have effects on the economy as a whole.
Rangarajan said that India has traditionally been credit starved because the market is not very deep in terms of the number of participants.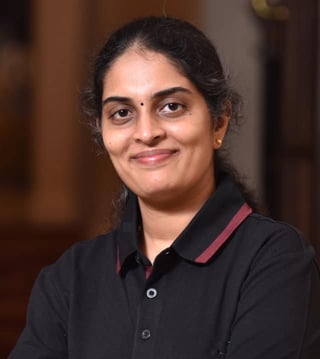 In India, an estimated 3% of entities are controlling nearly 50% to 60% of the overall outstanding debt. That means large conglomerates are able to corner most of the data that is available on listed debt in India.
This leaves a large credit gap for the missing middle that are considered triple B rated companies. As a result, they are not getting the access to credit they want to grow their businesses.
Although the Indian government has made efforts to increase capital market participation, it is still relatively shallow. But Yubi's registry uses digitalization to connect all participants in a more effective manner.
Yubi Co.Lend allows banks, fintechs, NBFCs and other financial institutions to co-lend with each other. It connects originators to lenders to disburse joint loans to borrowers in the most efficient way.
With just a click, clients have more options to choose from and the power to negotiate. They also have access to a customized dashboard on the platform that includes a detailed view of the process and 24/7 reporting support.
The seamless interoperability of the platform also offers clients a number of debt instruments, including bonds, term loans, and supply chain financing.
Economic Research Through API Deployment
A key part of Yubi's database infrastructure involves the collection and verification of corporate information.
A vast amount of public data on India's incorporated entities and a registry of corporate entities exist across various locations. Companies are expected to give periodic information such as annual financials and shareholding information.
There is also a public registry based on the goods and services tax in India, which compiles a listing of who is paying taxes on what.
"One key thing for us is to bring these together technologically, deploying APIs to connect with each of these, bringing together that piece of information, and structuring them in a format which is easily digestible and configurable," said Rangarajan.
To assess details about entities that are mainly private and unpublished, data collectors can acquire more recent information like specific parts of a company's operating information, any kind of delinquencies, or certain risk classifications.
Once an entity registers on the Yubi platform, Yubi requires it to upload whatever documentation is available onto the platform. Then Yubi will create standardized formats and templates on the backend to create a chain in itself.
Rangarajan said that connecting multisourced public information f and triangulating that with what the company is providing will add value, and it prevents the company from creating any friction with the data submission itself.
She said borrowers can more easily start transacting with you because they will be consuming in some form or shape.
"These are the things we are doing to make it more streamlined for both the borrowers as well as collectors," said Rangarajan.