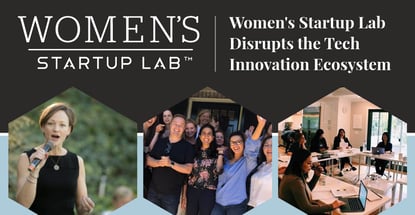 In a Nutshell: Access to capital is a fundamental aspect of success for startups across the tech landscape. But female tech entrepreneurs receive dramatically less funding than their male counterparts, even though research shows they deliver superior returns. That's why the Women's Startup Lab set out to change that dynamic. Women's Startup Lab encourages women — and men — to change the male-centric entrepreneurial culture and connects women-led startups with socially committed investors who want to help recode the innovation ecosystem.
While the tech industry may seem forward-thinking and innovative, underneath the surface, it is just as tradition-bound as any other. And no matter how enlightened the industry's power players appear to be, clear gender bias exists in tech fields.
Ari Horie came to that conclusion in the early 2010s when she tried to make her mark as a female tech entrepreneur in Silicon Valley. She witnessed great ideas that failed to gain traction simply because they originated from women.
So she founded the Women's Startup Lab to do something about it.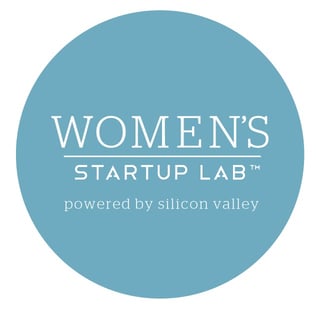 Women's Startup Lab empowers female tech entrepreneurs through mentorship and collaboration and connects them with investors who want to help them change the world.
"I went to a lot of hack-a-thons, and when women presented, they didn't get the same support. Not necessarily just because they were women, but also because the ideas they had were outside men's experiences," Horie said.
Examples abound — like that of a Stanford nurse with more than 20 years of experience who wanted to build a platform for integrating and streamlining doctor-nurse-patient interactions.
"I took care of my mother, so I understood the challenges," Horie said. "But most of the audience in the room were young, male engineers who probably hadn't cared for sick parents."
That hit home for Horie and was part of the inspiration to help other women bring their entrepreneurial dreams to fruition for themselves — and everyone else who stands to benefit.
"It stuck with me — that feeling that women's ideas were not understood or taken seriously," Horie said. "And that it was a huge loss for society."
Bringing the Ideas and Strengths of Women into the Startup Marketplace
Supporting Horie's reasoning was the fact that female founders receive a tiny percentage of venture capital dollars. But research by the Ewing Marion Kauffman Foundation shows that women-led tech companies have a significantly higher ROI than male-led companies.
Horie's original concept was a meet-up group organized to give voice to the ideas from women that could have so much potential social impact. From there, Women's Startup Lab took on a life of its own.
"After talking with more than 360 individuals over six months and learning what other people thought of these issues, our next step was to create an accelerator for accommodating the groundswell of advisers and influencers who were reaching out to us," Horie said.
In the six years since its start, the accelerator has graduated 17 cohorts and has more than 130 alumnae, and has connected more than 65% of its participants with third-party funding.
Participants immerse themselves in an environment of collaboration and innovation where, according to the website, they "live and breathe Silicon Valley culture and interact with local legends."
"We're looking for women who have interesting, scalable, breakthrough business ideas using technology — people who are coachable, open, and collaborative," Horie said.
The best candidates are leaders of startups seeking seed or Series A funding that are still testing out ideas but who have early traction in terms of revenue or customers.
"They've done enough of a proof, but maybe they're stuck," Horie said. "And we provide a unique program to get them to the next level."
The accelerator is currently accepting applications for its April 2020 program.
Hito Institute: "Rewiring" a New Generation of Corporate Leaders
The lab's network of influencers, advisors, and mentors includes top women and men with local corporate and academic connections and a commitment to each participant's success. Since 2017, the center for all of that activity has been Hito House, a residential environment designed to foster active collaboration that inspires innovative thinking.
Hito House also houses Hito Institute, Horie's newest project, and an outgrowth of insights she and her team developed as they grew more familiar with the challenges facing women in tech.
"As we dove deeper, we began to see the problem for women as twofold, not just about money but also as a manifestation of a kind of chronic disease in our society that requires a complete recoding of how the innovation ecosystem works," Horie said.
That meant reaching out to businesses themselves to confront patterns of gender miscommunication on a broader scope. Hito Institute acts as a "corporate accelerator," working with managers and teams in established companies to clear new creative pathways.
"What we do is experiential-based learning where you learn to recognize perceptions and biases inherited from culture and society," Horie said. "We go through a series of exercises to break it down. Unless you confront those limitations, you can't rewire how you think."
The crux is understanding the extent to which we model our regard for leadership after male patterns.
"The business world is male, and men are trained to act authoritatively," Horie said. "But women who behave that way are often rejected — by both men and women. And women who conform to the softer feminine stereotype are often ignored."
Either way, it's bad for business. Hito Institute teaches people to move beyond their biases, so the value of all ideas can be recognized.
Women's Startup Lab: Sharing a Global Network of Female Founders with the World
Women's Startup Lab helps women tech entrepreneurs create the synergies they need to develop their individuality, confidence, and ideas.
The final piece of the puzzle is extending those core competencies beyond Silicon Valley into the global investment marketplace. Horie's vehicle for accomplishing that is WiSE24, a pitch event that connects female entrepreneurs around the world with investors who want to build with them.
At the 2019 WiSE24, more than 1,500 participants heard 57 pitches in 10 cities — all broadcast globally over the internet and achieving a total of more than 500,000 impressions.
WiSE24, scheduled for March 5, 2020, is now accepting applications.
"Individuals are looking to invest in women — they want to help and also earn a great return," Horie said. "The challenge is making these connections among individuals who are scattered around the world. Wise24 gives interested investors accessibility to top female entrepreneurs."
And every fruitful connection leads to another, and another, until eventually voices like that of the Stanford nurse's will always be heard.
"I was trying to lead a group once, and a manager pulled me off to the side and said, 'You know, you should smile more — you look intimidating,'" Horie said. "And I knew another woman who was very involved in her career, but her male colleagues were always making moves on her, so she stopped hanging out at lunch and taking part in other social activities. And then her manager evaluated her as being non-collaborative."
Women's Startup Lab seeks to erase those instances and foster more collaborative — and productive — tech industry startups.
"Women's issues aren't women's issues — they're societal issues," Horie said. "When you begin to see that, you begin to challenge the judgments you inherited from society and culture."
Advertiser Disclosure
CardRates.com is a free online resource that offers valuable content and comparison services to users. To keep this resource 100% free, we receive compensation for referrals for many of the offers listed on the site. Along with key review factors, this compensation may impact how and where products appear across CardRates.com (including, for example, the order in which they appear). CardRates.com does not include the entire universe of available offers. Editorial opinions expressed on the site are strictly our own and are not provided, endorsed, or approved by advertisers.