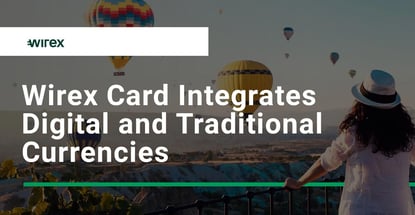 In a Nutshell: The Wirex card enables debit card spending worldwide and also functions as a digital currency exchange. It allows users to manage dozens of traditional and digital currencies while charging no exchange fees and paying up to 2% rewards back. Wirex plans to enter many more global markets to bring digital currency into the mainstream as a means of global exchange and spending flexibility.
When the co-founders of the Wirex debit card platform met as London business students between 2011 and 2013, Bitcoin was relatively new, but it was gaining attention and momentum. As they discussed the possibility of creating a fintech startup, they could see Bitcoin's potential as a store of value for investors.
They also realized that barriers between traditional currencies, including the US dollar and the Euro, and digital currency effectively prevented Bitcoin from gaining traction as a means of exchange.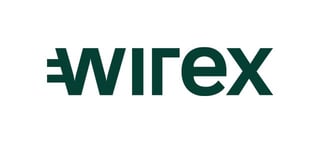 On one side, traditional banks, financial intermediaries, merchants, and consumers exchanged value in a well-established global marketplace. On the other hand, digital enthusiasts needed to convert their assets to traditional currency before spending them.
Wirex launched in 2014 to bridge that gap. The platform offers a multicurrency debit card that works practically anywhere in the world, but Wirex also enables users to store and exchange digital currency, including Bitcoin.
Wirex users can spend dozens of traditional and digital currencies with no extra exchange fees wherever major cards are accepted, with conversion taking place in real-time at point-of-sale . They also earn up to 2% rewards back with their Cryptoback™ rewards program, paid in the platform's native digital token, WXT. With millions of users in Europe and Asia, Wirex continues to expand its reach, including to the US.
"We could either try to convince every single merchant in the world to start accepting digital currency, or we could integrate the nascent digital financial system into the existing one," said Georgy Sokolov, Wirex Co-Founder and VP of Partnerships. "Our philosophy is that every currency is equal."
Spend and Manage Multiple Currencies in a Single App
Consumers can open a free Wirex account and receive a card within a few business days. All transactions occur digitally on the secure Wirex platform, so it's always free to exchange traditional currencies because they cut out the middle men in the traditional financial system.
Free currency exchanges are an added benefit on a platform packed with additional features. Sophisticated notification, customization, and money management tools distinguish the app.
But underneath the hood, the Wirex platform puts Bitcoin and dozens of competing digital currencies, including Ethereum, on an equal footing with traditional currencies — including the US dollar and the Euro.
Watch on
"You hold it all within the same application," Sokolov said. "Because we store your digital currency alongside your traditional currency, there's no need to go back and forth with your bank or top up via bank transfer and wait several days for it to settle."
Wirex also eliminates the higher fees and lack of transparency typically associated with digital currency exchange. Exclusive OTC rates on all Wirex digital exchanges result in up to 4% additional savings for users.
Wirex functions as the ultimate travel card at the point of sale, automatically converting to local currency at the best possible live rates. That can save users up to 3% on overseas transactions. No-fee ATM withdrawals are also available.
"Even now, it's not that straightforward to pay for goods and services with Bitcoin," Sokolov said. "But with Wirex, if you want to spend Bitcoin in Singapore or pay someone in Ethereum, those avenues are open to you."
Earn up to 2% Cryptoback™ Rewards Paid in Wirex Token
Wirex also distinguishes itself from most traditional banks and fintech firms by offering Cryptoback™ rewards for debit card transactions. Cryptoback™ rewards come in the form of Wirex's WXT digital token, so they also help promote the use of digital currency.
In addition to receiving unlimited access to all platform features, free Standard Wirex users earn 0.5% Cryptoback™ rewards on in-store purchases. When users select a pricing plan, they receive a package of incentives, including 1% Cryptoback™ on online and in-store purchases at the Premium level and 2% at the Elite level.
Additional Premium perks include merchant offers and a 4% annual Savings Bonus on WXT holdings. The Elite-level provides curated merchant offers and a 12% annual Savings Bonus on WXT. In the coming months, Wirex plans to launch X-tras 2.0 which will be a substantial upgrade of the already popular plan.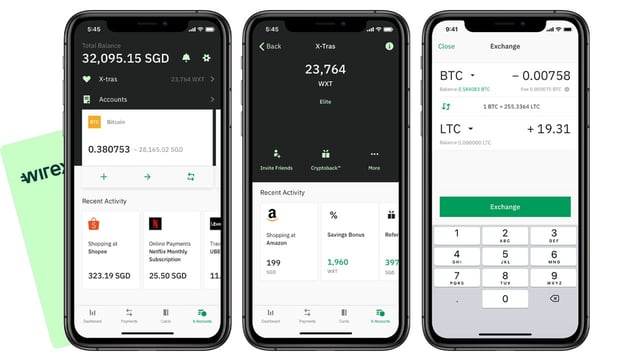 "Cryptoback™ is important to us because it's a very easy and unique way to onboard new users into the crypto universe," Sokolov said. "They don't have to buy any cryptocurrency — they can just earn it by doing the spending they would be doing anyway."
Cryptoback™ rewards are paid instantly into a special rewards account in the Wirex app. Once they're in a user's account, WXT tokens may be exchanged or spent as would any currency within Wirex.
Enhanced Wirex tiers work alongside available refer-a-friend bonuses to incentivize users to grow their WXT holdings as they help build a more vibrant community of digital currency users.
"It's proven to be a very efficient onboarding strategy and a very healthy loyalty mechanism as well," Sokolov said.
Wirex: Bringing Digital Assets to the Global Mainstream
As Bitcoin and other digital currencies saw spectacular investment gains in 2017, more digital platforms and currencies entered the market. Many would-be digital founders used tokens similar to WXT for short-term fundraising without creating a viable business plan.
When many of those digital startups failed, investors were left holding tokens with little value. The failed boom of 2017 gave digital currency a reputation that Wirex overcomes through dedication to compliance, security, and transparency.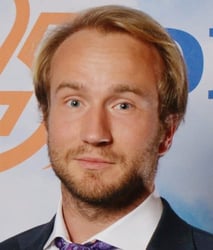 As Wirex prepared to enter the US market in early 2022, it built on its close relationship with regulators in the UK. That's where Wirex has operated as an e-money institution licensed by the UK Financial Conduct Authority since 2018. The e-money designation gives Wirex access to the international bank account number (IBAN) system, the SWIFT network for electronic funds transfers, and SEPA (the Single Euro Payments Area).
In addition, Wirex works directly with regulated card companies and bank partners to provide a complete lineup of traditional and digital currency payment and exchange services across its major markets in Europe and Asia. It accomplishes all of that while maintaining the highest standards for security and compliance.
Sokolov said the Wirex team often feels it is closely scrutinized by the regulatory players, but it's a responsibility the team embraces.
"We're under the magnifying glass, constantly having to prove to the regulators that we're staying ahead in the security game," he said. "But if the digital currency universe is to become mainstream, regulation is necessary. Without it, we'll stay niche forever."
Advertiser Disclosure
CardRates.com is a free online resource that offers valuable content and comparison services to users. To keep this resource 100% free, we receive compensation for referrals for many of the offers listed on the site. Along with key review factors, this compensation may impact how and where products appear across CardRates.com (including, for example, the order in which they appear). CardRates.com does not include the entire universe of available offers. Editorial opinions expressed on the site are strictly our own and are not provided, endorsed, or approved by advertisers.