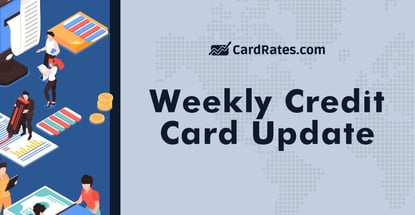 For media inquiries on these stories and more, contact credit card expert and industry analyst Bill Hardekopf at (205) 985-9725 or billh@cardrates.com.
1. House Democrats Propose Government-Run Credit Reporting System

House lawmakers on Tuesday called for sweeping reforms to the credit reporting industry with some Democrats going so far as proposing a nationally run system, saying the three major bureaus are failing Americans.
Three pieces of legislation were put forth for discussion, including the National Credit Reporting Agency Act that "would establish the Public Credit Registry within the Consumer Financial Protection Bureau, creating a public option for consumers who choose to utilize it."
2. US Credit Card Issuers Up the Rewards Ante to Attract Cardholders

Online offers by credit card companies seeking new customers increased 85% in May 2021 compared with May 2020, according to a report from Competiscan. Balances owed on credit cards issued by the country's biggest banks fell between 9% and 14% for the first quarter of 2021 compared with the first quarter of 2020, according to the Financial Times.
Credit card companies are in part resorting to the time-tested tactic of offering interest rates of zero percent on transferred balances for up to 18 months.
3. How a Burner Identity Protects Your Inbox, Phone, and Credit Cards

Handing out any sort of personal information, whether it's an email address or a phone number, can lead to spam, data breaches, or harassment. More abstractly, it can also enable tracking by data brokers — companies that take identifiable bits of data, including phone numbers, email addresses, and device-specific identifiers, and then aggregate that data into a marketing profile.
One way to protect your personal details from both individuals and corporations is to use alternate details, which you can generate through a number of tools. These "burner" identity tools create disposable email addresses, credit card numbers, and phone numbers, all of which can help protect your main accounts while you do just about anything online.
4. Global Chip Shortage Could Impact Credit/Debit Card Supply

There is currently a global chip shortage, which is threatening to bring the internet payment system to its knees. The Smart Payment Association has issued a statement highlighting the significance of payment cards in everyday life and business and warned that if the issue is not addressed, there would be major disruptions.
According to the organization, more than three billion EMV-based payment cards are created globally each year for those who create a bank account, as well as for those who renew their cards when they expire or for those who need to replace them. However, owing to bottlenecks in the supply chain, card makers are experiencing increased difficulty in getting chips for their products.
5. Walmart, Green Dot Switch MoneyCard to Demand Deposit Account

Walmart and Green Dot said the retailer's MoneyCard is now offered as a demand deposit account. Users can manage their finances digitally or at Walmart's 4,500 locations or more than 90,000 Green Dot retail distribution locations nationwide.
Consumers who convert their Walmart MoneyCard to a demand deposit account can access perks such as overdraft protection and no monthly fee for a qualifying direct deposit of $500. Walmart MoneyCard users can access a digital banking platform that is similar to a traditional banking account. Walmart is offering a $20 bonus to customers who activate a Walmart MoneyCard bought online or in-store and deposit $500 or more by Aug. 15.
6. Mobile Banking in the Post-Pandemic Era

Even before the pandemic, mobile banking has been increasingly utilized. Since YouGov began tracking the adoption of mobile banking, the share of weekly mobile bankers has increased by 22 percentage points. Now, in 2021, 56% of U.S. adults indicate they use mobile banking once a week or more often.
Peace of mind, convenience, and security may be key drivers in this shift toward mobile banking. Data from our Global Banking & Finance report reveals that 57% of Americans believe online banking is safe to manage their finances online.
7. Paying Off Credit Card Debt with a Personal Loan Can Save in Interest

Carrying credit card debt from month to month can significantly drain your budget due to interest charges. When you're struggling to tame unmanageable credit card balances, it can feel like you're just throwing money at your debt every month without actually paying it down. If this sounds familiar, consider using a personal loan to consolidate credit card debt.
While virtually everyone knows how to use a credit card, personal loans are a largely misunderstood financial product. Personal loans are simply lump-sum loans that are repaid in consistent monthly payments over a set period of months or years. Because personal have fixed interest rates, it's easier to track your debt repayment when compared with credit cards.
8. Capital One Launches New Flexible Payment Options for Small Business Customers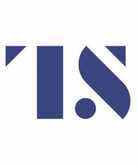 Capital One is bringing flexible payment options and improved cash flow to its small business customers by enabling them to make credit card payments even where they are generally not accepted. Through a collaboration with B2B payments startup Melio, Capital One's small business customers can now pay their bills via credit card to vendors all across the United States, including those who prefer direct bank or wire transfers, as well as paper checks.
Melio pays these vendors using their preferred payment method without requiring them to open a Melio account. Capital One's small business customers get a discount on all credit card purchases in the first year after signing up for the service.
9. Buy Now Pay Later: The Times They Are a-Changin' for Credit Cards

One of the highlights of our recent Buy Now Pay Later research report was that the market is in a state of flux. Yes, fintechs gained scale, but they are one-trick ponies and need to broaden their offering beyond the single $100 purchase.
Yes, they do need to enhance their credit policies with more rigorous lifecycle offerings. And no, fintechs are not the sole participants in lending and will meet traditional players head-on.
10. Slice Raises $20 Million to Go After the Credit Card Industry in India

Slice, an Indian fintech startup that has built a "super card" for millennials in India, said it has raised $20 million in a new financing round and is adding new features to change how people engage with their credit cards. Even as hundreds of millions of Indians today have a bank account, only about 30 million have a credit card.
Most people in the South Asian market are not eligible to get a credit card, and even many of those who are don't bother to get one because the experience of signing up is too clumsy, time consuming, and the rewards don't make up for it.
• Story By: Manish Singh, Tech Crunch
Advertiser Disclosure
CardRates.com is a free online resource that offers valuable content and comparison services to users. To keep this resource 100% free, we receive compensation for referrals for many of the offers listed on the site. Along with key review factors, this compensation may impact how and where products appear across CardRates.com (including, for example, the order in which they appear). CardRates.com does not include the entire universe of available offers. Editorial opinions expressed on the site are strictly our own and are not provided, endorsed, or approved by advertisers.