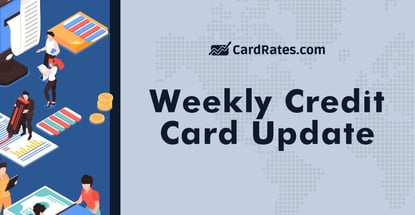 For media inquiries on these stories and more, contact credit card expert and industry analyst Bill Hardekopf at (205) 985-9725 or billh@cardrates.com.
1. How Credit Cards Affect Our Brains—and Our Spending

Research on credit card spending has tended toward the explanation that delaying payment removes a barrier to purchases in shoppers' minds. A recent study found evidence of another kind of trigger.
Differences found in brain activity between shoppers planning to use a credit card and those planning to buy with cash indicate that buying on credit doesn't just ease shoppers' inhibitions, it actively encourages purchases. When people are shopping with credit cards and see a product they like, the neural network in the brain that produces a sensation of reward perks up, which seems to create a craving to spend.
• Story By: Cheryl Winokur Munk, The Wall Street Journal
2. A New Breed of Credit Cards is Easier to Get, Even in Hard Times

While major credit card issuers tightened lending standards and slashed credit limits amid COVID-19, some financial technology startups took a different tack. In 2020, young companies like Grow Credit, TomoCredit, and Chime launched or expanded credit cards that are available to those with less-than-ideal credit because they don't run a credit check at all.
Instead of relying on the traditional FICO credit scoring model, these fintech products can evaluate alternative factors like bank accounts and money management to determine eligibility. What's more, these cards don't feature annual fees or even APRs. It's literally not possible to carry a balance on them. Here's how this new breed of credit cards differs from traditional cards and why they're easier to get, even in tough times.
• Story By: Melissa Lambarena, MarketWatch
3. New Apple Credit Card Makes It Easier for Families to Share Credit. But Should They?

Sharing a credit card account with family members and close friends will give them access to credit they wouldn't have had, but it also can be a recipe for trouble, especially if their spending habits were to get out of control.
A new credit card being introduced by Apple this month allows up to five people — family and non-family members — to build their credit histories together. It's designed to help ease some of the risk that comes with linking others to a single credit card account. While credit card companies often encourage account owners to add authorized users to the account, some financial advisers don't recommend it.
• Story By: Tim Grant, Pittsburgh Post-Gazette
4. Banks Bet on Spending Swinging from Debit Back to Credit

As the lingering impact of the pandemic abates (at least somewhat), as job growth signals economic growth and as consumers keep spending, we may be poised to see a shift from debit spending back toward credit. Earnings season is in full swing, and the slew of first-quarter earnings from banks have flashed signals that the pendulum may indeed swing.
The most obvious sign that things may shift is the fact that the big banks released billions of dollars in reserves taken through the past year in anticipation of losses. Those losses did not materialize, as consumers opted, by and large, to pay down debt. As individuals and families build what could be termed "emergency" funds, they may feel more comfortable about taking on more debt moving forward.
• Story In: PYMNTS
5. Pandemic Payment Habits Are Looking Sticky

PayPal said it is now expecting total payment volume to grow by about 30% this year, up from its prior guidance of the high-20% range. That means the company's volume growth would keep pace with what it experienced during an explosion of digital commerce during the pandemic. Last year's record volume growth rate was 31%.
PayPal is now predicting it will add as many as 55 million net new active users in 2021, up from a previous forecast of 50 million. Whatever happens to people's desire to spend in the months ahead, it does seem like they will be doing it more digitally. Debit cards' surge within digital wallets doesn't seem to be slowing.
Many consumers are doing more of their spending digitally on everyday purchases like groceries or sundries. People are also paying more often with debit cards as their bank accounts are flush. According to Visa's recent quarterly report, for the month of April through the 21st, U.S. debit card volume was up 67% from a year earlier and credit card volume was up 61%.
• Story By: Telis Demos, The Wall Street Journal
6. More Than 9 in 10 Will Consider Biometrics and New Payment Technologies

Support for digital payments with biometrics and other newer technologies has reached a high-water mark, with 93% of consumers telling the Mastercard New Payments Index they will consider using such technologies in the next year. Just over half of consumers consider biometric retail payments secure (53%), while 6 in 10 are interested in using gait recognition or fingerprint biometrics, and 60% feel safer using biometrics for a purchase than a PIN.
A billion more contactless transactions were processed by Mastercard during Q1 2021 than in the same period a year earlier, with major gains in the U.S. and Brazil. The report also suggests 7 out of 10 consumers plan to use a contactless card this year. QR codes and cryptocurrency are among other emerging payment trends identified by Mastercard.
• Story By: Chris Burt, Biometric Update
7. Banks Soften First-Quarter Lending Standards

Banks have softened standards for household and commercial loans in the first quarter of 2021, following a year-long trend of tightening due to the economic effects of the coronavirus pandemic. The Senior Loan Officer Opinion Survey on Bank Lending Practices (SLOOS) report released by the Federal Reserve on Tuesday (May 4) surveys as many as 80 large domestic banks and 24 U.S. branches and agencies of foreign banks each quarter.
Banks eased standards for most categories of most mortgage loan categories and for revolving home equity lines of credit. Standards were also softened for credit cards, auto loans, and other consumer loans.
• Story In: PYMNTS
8. More than 100 Million Americans Will Use Proximity Mobile Payments in 2021

The pandemic has not only altered consumers' shopping behaviors, but it's also changed how they pay for goods and services. A significant number of people in the U.S. were already using proximity mobile payments regularly before the pandemic—about 72 million in 2019, according to our estimates.
As more consumers experimented with different forms of payment in 2020, however, the number of proximity mobile payment users in the US rose by 29.0% year over year to 92.3 million. We expect the user base to surpass 100 million this year and growth to continue steadily through the end of our forecast period in 2025. We forecast that more than one in two US smartphone users will be proximity mobile payment users.
• Story By: Rimma Kats, eMarketer
9. American Express Readies to Launch Debit Cards in China

American Express doesn't issue debit cards in the U.S. and sold its prepaid card issuing platform to InComm three years ago, but it is gearing up to issue debit cards in China.
American Express was granted the opportunity to process payment transactions in China approximately eight months ago and wasted no time in building a platform and expanding its network of merchants in the country. China has a relatively high level of checking account penetration among its population, around 80%, and debit cards are vastly preferred to credit cards. In 2019, there were approximately 7.4 billion debit cards in circulation.
• Story By: Sarah Grotta, Payments Journal
10. Visa Partners with Fintech Startup Tala to Drive Crypto Adoption in Emerging Markets

Visa announced a new partnership with Tala, a digital financial services provider in emerging markets, the goal of which is to provide easier access to cryptocurrencies for underbanked consumers, beginning with USD Coin (USDC), a stablecoin backed by the U.S. dollar and governed by the Centre Consortium.
USDC is supported on Ethereum, Algorand, Solana, and Stellar blockchains.
• Story By: Nina Bambysheva, Forbes
11. Mastercard Teams with Gemini for Credit Card with Bitcoin Rewards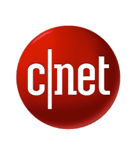 Mastercard and Visa announced earlier in the year they would start integrating cryptocurrencies with their systems. In the case of Mastercard, it partnered with the Winklevoss twins to offer a new credit card that rewards customers with bitcoin or another crypto for using it.
Gemini, a cryptocurrency exchange founded by the Winklevoss twins, will release its Gemini credit card with 3% rewards in bitcoin or 30 other cryptos available at the exchange this summer. Mastercard will provide the payment network while WebBank will issue the cards.
• Story By: Oscar Gonzalez, CNET
12. U.S. Supreme Court Refuses to Revive Wells Fargo Accounts Scandal Suit

The U.S. Supreme Court rebuffed a bid by current and former employees of Wells Fargo to revive a lawsuit over losses to their retirement plan following a scandal over fake accounts that rattled the bank in 2016 and led to billions of dollars in fines and penalties.
The justices declined to hear an appeal by the employees of a lower court ruling that threw out their proposed class-action case against Wells Fargo under a federal law requiring careful management of private-sector retirement plans.
• Story By: Andrew Chung, Reuters
Advertiser Disclosure
CardRates.com is a free online resource that offers valuable content and comparison services to users. To keep this resource 100% free, we receive compensation for referrals for many of the offers listed on the site. Along with key review factors, this compensation may impact how and where products appear across CardRates.com (including, for example, the order in which they appear). CardRates.com does not include the entire universe of available offers. Editorial opinions expressed on the site are strictly our own and are not provided, endorsed, or approved by advertisers.