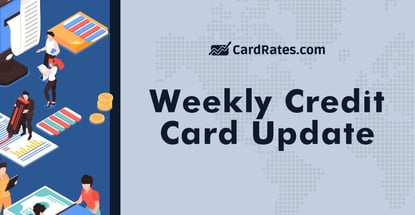 For media inquiries on these stories and more, contact credit card expert and industry analyst Bill Hardekopf at (205) 985-9725 or billh@cardrates.com.
1. Instacart and DoorDash Plan to Launch Their Own Credit Cards

Two of the biggest winners in the pandemic delivery boom are looking to launch their own credit cards. Grocery-delivery service Instacart has chosen JPMorgan Chase to issue a credit card that will reward frequent users.
DoorDash, which specializes in delivering takeout, is also looking to launch its own rewards credit card and received offers from more than 10 large banks and financial-technology firms to issue it. Both companies are betting that at least some of the increased demand will remain after the pandemic ends and hoping that the cards will stoke customer loyalty and attract new users.
2. Facebook Confirms Test of Venmo-like QR Codes for Person-to-Person Payments in U.S.

Facebook confirms it's testing a new QR code feature and payment links for use with Facebook Pay to make it easier for people in the U.S. to send or request money from one another. The QR code feature, similar to Venmo's QR codes and others, will allow a user to scan a friend's code with their smartphone's camera to send or request money, while the sharable payment links will let you publish your payment address outside of Facebook itself.
3. Most Big Debt Collectors Backed Off During the Pandemic. One Pressed Ahead.

When COVID-19 hit the economy, most debt collectors gave borrowers a break, cutting back on lawsuits amid lockdowns, closed courts, and loan-forbearance initiatives. One of the biggest and least-known companies in the industry did the opposite. Sherman Financial Group filed more lawsuits to squeeze cash from people behind on their credit card bills.
A Wall Street Journal analysis, based on the five state-court districts with searchable online records, showed Sherman had the largest year-over-year increase of any firm identified between last March 15 and Dec. 31, up 52% from the year-earlier period, compared with a 24% decline in those districts for the industry as a whole.
4. Square's Ready to Take on PayPal

In December, Square launched a streetwear collection based on its Cash App brand. No, this financial services and digital payments company isn't suddenly pivoting into the apparel business. Instead, the "Cash by Cash App" store served as a demonstration of a much bigger opportunity for Square.
The online store features a big button at checkout encouraging shoppers to check out with Cash App. And Square has plans to expand that checkout button to more online merchants, taking on PayPal's core business.
5. British Fintech Start-Up TrueLayer Raises $70 Million to Take on Visa and Mastercard

British financial technology start-up TrueLayer says it's raised $70 million in fresh funding, highlighting continued appetite from investors for fast-growing fintech firms. TrueLayer lets fintech apps like Revolut and Freetrade connect with customers' bank accounts using technology known as APIs, or application programming interfaces. This means users of those apps can then make payments from their bank or view balances and transactions from different accounts.
6. Risky Borrowers Are Falling Behind on Car Payments

A greater share of people with low credit scores has been falling behind on their car payments in recent months, a sign of stress among consumers whose finances have been hit hard by the pandemic. Some 10.9% of subprime borrowers with outstanding auto loans or leases were more than 60 days past due in February, up from 10.7% in January and 8.7% a year prior, according to TransUnion.
It marked the sixth consecutive month-over-month increase and the highest level in monthly data going back to January 2019. More than 9% of subprime auto borrowers were more than 60 days past due in the fourth quarter, the highest quarterly figure in data going back to 2005.
• Story By: AnnaMaria Andriotis and Ben Eisen, The Wall Street Journal
7. Mastercard Report Finds Online Spending Was Up $900 Billion in 2020

Mastercard has released a new Recovery Insights report that reflects the world's migration to online shopping venues during the pandemic. The report found that online retail spending was up an astonishing $900 billion in 2020, accounting for approximately 20% of all retail spending after accounting for only 14% in 2019.
Mastercard predicts that anywhere from 20% to 30% of that shift will become permanent, as consumers embrace the convenience of online shopping options.
8. U.S. Payment Users Will Surpass 100 Million This Year

The pandemic accelerated the adoption of mobile payment platforms used at point-of-sale, as Americans sought out retailers offering contactless services. As a result, user and transaction value growth have accelerated. In-store mobile payment app use will hit a milestone in 2021, reaching 101.2 million among Americans ages 14 and older.
This comes after 29.0% year-over-year growth in 2020. Usage is now on track to surpass half of all smartphone users by 2025.
• Story In: eMarketer
9. Amex May Start Charging $50 for Most Centurion Lounge Guests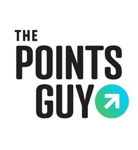 There's potentially big news coming about American Express. Late last night, the issuer updated its terms and conditions to state that it would clamp down on its Centurion Lounge guest policy, and that most cardmembers would no longer be allowed to bring in two friends or family members for free.
The terms indicated that beginning on Feb. 1, 2023, all Centurion Lounge guests that came in with a cardholder would be charged at a rate of $50 each. Complimentary guest access could be unlocked by making $75,000 or more in purchases during a calendar year on a Platinum account. However, as quickly and quietly as the American Express terms indicated this coming major change, it reverted them back to the original version that does not currently indicate a new forthcoming fee.
10. 533 Million Facebook Users' Phone Numbers and Personal Data Have Been Leaked Online

A user in a low-level hacking forum on Saturday published the phone numbers and personal data of hundreds of millions of Facebook users for free. The exposed data includes the personal information of over 533 million Facebook users from 106 countries, including over 32 million records on users in the U.S., 11 million on users in the UK, and 6 million on users in India. It includes their phone numbers, Facebook IDs, full names, locations, birthdates, bios, and, in some cases, email addresses.
11. Why You Should Pay on Your Credit Card Balance Weekly

Paying your credit cards on time to avoid late fees and interest is a no-brainer. But you can also boost your credit score and reduce interest charges by paying your credit card bill even earlier, perhaps weekly, as it's your daily balance that affects how they're calculated.
Here's what to consider when deciding whether paying off your card weekly might be the right move for you.
12. Once-Rare Cell Phone Protection Now a Common Credit Card Perk

If you've ever broken or shattered your cell phone, you know full well the panic that can set in. That might be why you decided to pay extra for insurance from your wireless carrier, typically at a cost upward of $20 each month, on top of your bill. But what if you could get similar peace of mind for free?
If you have an eligible credit card, you can. Cell phone protection used to be a rare side perk found on only a select few credit cards. But in recent years, it's begun to show up as a standard benefit for many customers. Here's why, and how it can help.
• Story By: Erin Hurd, NerdWallet
Advertiser Disclosure
CardRates.com is a free online resource that offers valuable content and comparison services to users. To keep this resource 100% free, we receive compensation for referrals for many of the offers listed on the site. Along with key review factors, this compensation may impact how and where products appear across CardRates.com (including, for example, the order in which they appear). CardRates.com does not include the entire universe of available offers. Editorial opinions expressed on the site are strictly our own and are not provided, endorsed, or approved by advertisers.