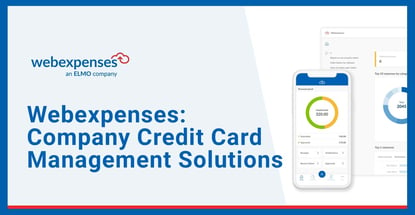 In a Nutshell: Webexpenses is a digital business expenses and payment platform designed to accommodate the needs of modern businesses and employees. It replaces legacy credit and card expense systems with a fast, intuitive, all-digital processing workflow. Onboarding with Webexpenses is quick and customized to company needs. The platform has allowed many organizations to adapt to predominantly remote operations, and positions them to address emerging challenges. For its commitment to helping businesses future-proof their expense structure, Webexpenses has earned our Editor's Choice Award™ for Company Credit Card Management Solutions.
In the early 2000s, the internet began to revolutionize financial services, including online shopping, banking, lending, and everything in between.
One advancement enabled by the internet's spread was cloud computing, a redundant and reliable digital storage and service option. It is also cost-effective for businesses because it provides robust digital service without the need to purchase and maintain physical datacenter infrastructure.

Webexpenses was founded to provide a needed digital solution that helps businesses manage their expenses by leveraging cloud computing capabilities.
"The founders were focused on the fact that there was going to be a shift toward cloud solutions, and they wanted to be at the forefront of that movement," said Adam Reynolds, Webexpenses CEO. "They were keen on developing a solution that would manage a niche process — expenses — which they'd always believed were not managed very well, but impacted a lot of people in the workforce."
That impact became more evident during the COVID-19 pandemic. The old, manual way of processing and paying expenses suddenly became untenable for many businesses. As a result, many were left scrambling to implement new solutions.
"We had a lot of significant organizations coming to us saying, 'We want to put this in quickly. How agile could you be in getting something together?'" Reynolds said. "Fortunately, we were in a position where our process is pretty robust, so we can get things through quickly and get things done for you."
Scaling Support By Organizational Size
Webexpenses prides itself on delivering a high level of customer support. The platform receives especially high marks from consumers in the areas of implementation and account management.
"We've invested a lot in the journey and the user experience, and I would say that some of our competitors, over the last few years, have not invested as much," Reynolds said. "We continually develop and invest in user experiences and interfaces."
Webexpenses' ongoing evaluation and iteration are crucial because expectations continue to evolve as technology advances. That makes the technology more accessible to consumers.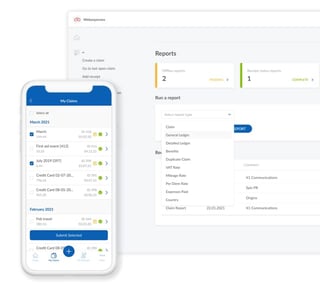 Webexpenses is a scalable solution that meets the needs of any size organization. Reynolds said it is best suited to mid-sized businesses.
"We work well with organizations from five to 15,000 users," Reynolds said. "There is a sweet spot in the SMB mid-market and upper mid-market. That's where we see the majority of the organizations come to us."
Businesses can include any number of users, but Webexpenses only charges them for the users who actively submit a claim within that month – regardless of the number of claims submitted. This ensures that everyone in an organization has access to the platform if necessary, but businesses are charged a flat fee not based on submissions and won't be charged for unused or underused accounts.
"We understand that, broadly, 30 of your users will claim every month, a third of your users will claim two or three times a year, and a third of your users will claim once a year," Reynolds said. "Ours is based on active usage. So you only pay for those who are claiming any one time."
Implementation Customized for Business Needs
Onboarding on other platforms may be a major undertaking, especially for large organizations. Webexpenses makes it straightforward by maintaining a focus on what Reynolds calls "the elegance of simplicity."
Onboarding begins with a consultation. Webexpenses looks at a company's organizational structure and its more detailed nuances. It then provides a road map for the most efficient way to get them up and running on the platform.
"We provide guidance in terms of best practices, so you probably don't need any five-or-six level of hierarchical approval," Reynolds said.
Watch on
On the user side, Webexpenses functionality is modular and easy to configure. Businesses can track categories, including carbon emissions and mileage for vehicles. That tracking is as easy as toggling a switch on or off.
"It's as simple as that," Reynolds said. "We're looking at a two- to four-week implementation cycle from the first time we interact, to them using the application."
Once an organization is up and running with Webexpenses, it continues to receive end-user support. Instead of placing the burden on the system administrator, Webexpenses provides direct support to employees who use Webexpenses to track and pay expenses.
"We pride ourselves on our system being so good that we have a low overhead in support. Otherwise, it wouldn't be sustainable," Reynolds said. "If you have a question about how to do something, they don't go to the administrator; they come to us."
Integrated Credit Card Reconciliation Provides Visibility
One of the most challenging aspects of expense processing is credit card reconciliation. One method of dealing with it is to have employees pay out of pocket and then request reimbursement. If expenses and processing become a hassle, the employee may get a company credit card to charge expenses directly.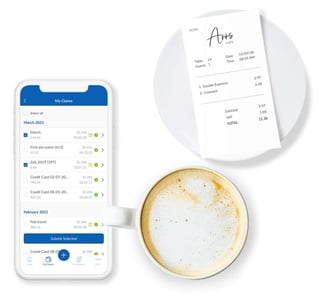 In either case, employees need to file reports and submit receipts. That manual processing takes time. And when workers pay out of pocket, they are out of money until they receive their reimbursement check.
Webexpenses modernizes that outdated process by digitally handling expenses and payments. That simplifies and accelerates the process, which benefits the organization and its employees.
"We work with the major providers," Reynolds said. "We can integrate the credit card statement into the system. So administrators can have full visibility of who was reconciled."
Claimants need only take a picture of a receipt at the point of transaction, submit it to the system, and Webexpenses will match it with the line item on the statement. What was previously an extended task can be done in less than a minute through automation.
And instead of waiting until the end of the month for compensation, the system can bundle claims together and pay them immediately. Workers can even get reimbursed the next day.
"There's no excuse for not doing it," Reynolds said. "That's the aim: just to make it such a small and easy task that you've got no reason not to."
Webexpenses: Evolving to Meet Shifting Dynamics
Webexpenses aims to leverage technology to support workers and keep pace with technology outside the workplace. Since the mid-2000s, digital retailers have gained more ground, and digital payments have become the norm.
But in the business realm, some companies haven't kept pace. Reynolds said that many organizations stopped investing in technology at the rate they should have. As a result, when workers moved to remote environments during the COVID-19 pandemic, their expenses and payments processes didn't keep pace.
"It became kind of acceptable for a lot of organizations to say, 'Oh, if you get your expenses back sometime this month, it'll be okay," Reynolds said. "At home, we're doing all these things with just a complete expectation of instantaneous access. But at work, we still have these archaic processes supported by underpowered technology."
The COVID-19 pandemic brought remote work into the mainstream, and in some cases, for good. Webexpenses provides an efficient means for businesses to accommodate that trend by opting into fully digital processes.
At the same time, many places of business are getting back to business as usual, the way they operated pre-pandemic. People are leaving old jobs and starting new, and they're bringing new expectations with them.
"Work-life balance, additional benefits, and we've seen a kind of hybrid workforce, which I think has become important to people," Reynolds said. "I think we'll see a slightly changing dynamic, and I think there'll be software that evolves."
Businesses will face other challenges, as well. The economic recovery is ongoing and global climate change continues to affect how people live and work. Webexpenses can help concerned businesses become better environmental stewards.
"We've had carbon tracking available for many years," Reynolds said. "I think that has to become essential, and it will be driven at a government level and an employee level. So that is going to be much more important."
Advertiser Disclosure
CardRates.com is a free online resource that offers valuable content and comparison services to users. To keep this resource 100% free, we receive compensation for referrals for many of the offers listed on the site. Along with key review factors, this compensation may impact how and where products appear across CardRates.com (including, for example, the order in which they appear). CardRates.com does not include the entire universe of available offers. Editorial opinions expressed on the site are strictly our own and are not provided, endorsed, or approved by advertisers.