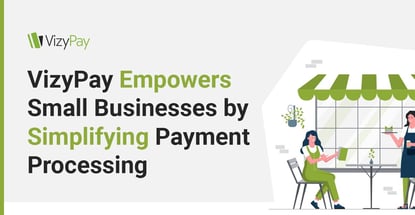 Our experts and industry insiders blog the latest news, studies and current events from inside the credit card industry. Our articles follow strict editorial guidelines.
In a Nutshell: Inexperienced small businesses can often be subject to hidden fees and billing expenses when processing their customers' credit card payments. VizyPay gives businesses — especially those in small towns and rural areas — a chance to maximize their operating potential and reduce unnecessary expenditures through simplified credit card payment strategies. Clients can choose from several options depending on their particular needs.
Businesses in rural communities tend to lag behind those operating in more metropolitan regions, especially when it comes to the technological know-how and networking outreach needed to expand and advance themselves.
In fact, much of rural America doesn't even have proper broadband connections. It's hard to believe in the age of wifi and fiber optics that we still have basic technology limitations of this nature.
These conditions are what partially inspired the creation of VizyPay. It is a payment processing company designed to help businesses reduce how much they pay in credit card charge fees.

VizyPay's story begins with Austin Mac Nab, its Co-Founder and CEO, who grew up in southern California. His parents divorced when he was 5 years old, and his mother worked low-paying jobs to put food on the table. Due to difficult family conditions, Mac Nab had to learn how to survive from an early age and earn money any way he could. Through those challenging years, Mac Nab became driven to succeed and always strives for more.
Since the age of 18, Mac Nab has been fully immersed in the credit processing industry, where he learned as much as he could and applied it to his future goals. After spending over 13 years in processing and fintech, where he reached the level of executive sales director, Mac Nab saw the inside and out of the corporate world and helped almost 20,000 independent contractors.
But Mac Nab grew disillusioned by the type of environment he was living in.
"[Industry dinosaurs] don't want people to know what they really do when they sit there in a boardroom, which I've sat in," says Mac Nab. "They laugh and giggle about raising rates and fees because it makes them a couple million dollars extra a year – that makes me sick to my stomach."
"This [payment industry] sucks for small business owners. And it sucks because they have no power," says Mac Nab.
Mac Nab said that industry-level disconnect with small businesses represented a great opportunity to help small entrepreneurs get on an even playing ground with the big corporations.
Amplifying the Voices of Small-Town Businesses
Small business owners generally don't have the type of revenue or resources available to large businesses. That has created a wipe gap in which credit card companies provide more favorable options to bigger companies. And larger companies can more easily absorb all the hidden fees and other disruptive costs.
What many people are unaware of is that card processors may use a tiered pricing method. That means different credit cards have different costs even when they are charged the same fee for every transaction. The processor groups certain cards together and then determines what prices to charge in each group.
VizyPay was created to provide a simple and cost-effective payment processing system that alleviates this issue. The company is a voice for small business owners when no one else steps up for them in the local first movement.
"I'm very passionate about small business owners, specifically in rural areas," says Mac Nab. "I'm very passionate about the payment space. And I think we could do better. And I think there's more up and coming younger generation companies that are trying to attempt to do that. And I'm very stoked to see that happening."
Innovative Tech for Local Operations
One of the biggest setbacks for small-town American businesses is that they don't get ahead of dealing with their limited technology issues. It's not their fault, though, because there simply aren't many processing companies that cater to small businesses, especially those in rural communities.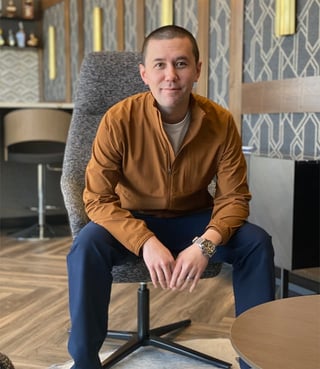 Some processing companies, like Toast, offer integrated solutions for restaurants. But again, it doesn't take into consideration the scale of the business itself.
"I think that technology is great, it's robust, but it's not meant for Atlantic or Deer River, Iowa, in my opinion, when it comes down to the length of contract, or maybe the cost of the equipment or even the monthly subscription fees of backing it up. But it's great for big metropolitan areas," says Mac Nab.
On the technology side, VizyPay tries to think of every option that might be useful for small businesses. The company offers seamless installation at no cost to clients with full training so small businesses feel confident with their new equipment.
Scalable solutions are also implemented to find the right technology for each client's business. Not every client has the same goals, so it's very useful to have equipment scaled to fit their needs.
The company also provides a number of support features such as the VizyPOS App for PAX terminals and Cash Discount Program app for Clover, terminal options, point-of-sale solutions, and mobile payment accessibility.
VizyPay's technology is built on simplicity and giving small-town businesses options. And the cost of entry is minimal.
"We don't want to kick butt in Chicago," says Mac Nab. "We'll let all the big dogs fight it out over there. We're trying to help level up the small guys so they're not left behind. And that's our focus."
A Mix of Hybrid and Traditional Pricing
VizyPay provides three different pricing programs: Traditional, Hybrid, and Cash Discount. Each option has its own unique advantages.
Unlike the tiered pricing model, which lumps various cards into different processing groups, as mentioned above, VizyPay uses the interchange-plus pricing model.
Providers who use interchange-plus will charge the true price of the card, plus a basic service fee. It simplifies the fee process and eliminates any hidden charges. With VizyPay, clients will get a flat fee and fixed margins so they know exactly what they're paying.
"And we're one of the only companies that will cap and regulate our salesforce on what they can charge to the public," says Mac Nab.
VizyPay's Hybrid model is basically a surcharge program that may not work for some, but it can be suitable for others. For businesses that do use the Hybrid model, VizyPay can help them save 40% to 60% in processing fees because they are only paying for debit card transactions.
The company's most dominant program is Cash Discount, which was built in-house from scratch to make it easy and accessible for clients. By using the Cash Discount model, businesses can eliminate up to 100% of processing fees by including the processing fees into their pricing and assuming every customer is going to pay with a card.
When a customer does pay with a card, VizyPay's proprietary technology recognizes the processing fees, isolates those fees from the transaction, and pays the cost of running the sale. When the customer pays with cash, the technology is smart enough to realize no fees incurred and issues a small discount to the customer. The goal is for the business owner to get the same proceeds regardless if cash or card is used.
That's money that can be reinvested in a number of ways. "We've saved well over $30 million at this point for small business owners since that program was started," says Mac Nab.
As the prices of goods continue to rise, Mac Nab emphasizes that now is the right time for small businesses to update their payment processing models.
"You're already planning on increasing your pricing anyway. Just make sure you include the processing fee so you're always ahead of the game, and then you'll never have to worry about it again," says Mac Nab.