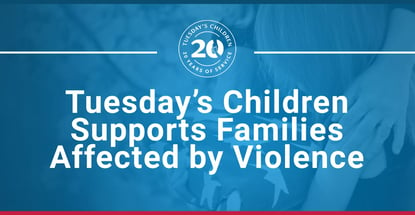 In a Nutshell: Started as a rally to help families affected by the devastating effects of 9/11, Tuesday's Children now provides long-term support to anyone around the globe suffering from targeted violence. The organization links survivors of terror, war, mass shootings, and Gold Star children to mentors who can help them get through a terrible time in their lives. Tuesday's Children relies on donations to raise awareness and bring in volunteers. The organization provides families continuing assistance, even after the act of violence has dropped out of the news cycle.
9/11 is a day Americans will never forget. Two decades later, most people can recall exactly where they were and what they were doing when terrorists hijacked commercial planes and crashed them in New York, Washington, DC, and Pennsylvania.
Nearly 3,000 people died. The attack on US soil spurred Americans everywhere to band together and bring support and hope to one another. Tuesday's Children formed shortly after the attacks to do just that, give hope to those who needed it the most.
The organization got its name from the 3,051 children who lost a parent on Tuesday, September 11, 2001. Tuesday's Children connected those children with others in the same situation and provided resources, including access to mental health professionals.
The organization quickly grew to include several more people affected by 9/11, including surviving spouses and first responders. Today, Tuesday's Children gives that same support to all victims of terrorism around the globe, mass shooting survivors, and Gold Star children.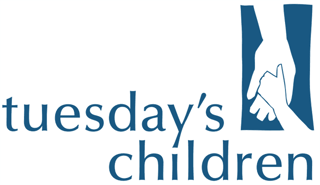 Tuesday's Children told us it is focusing efforts on helping victims of the war in Ukraine. The organization's international initiative Project COMMON BOND has previously supported global refugees impacted by trauma and loss from 34 countries. The support those families receive never goes away, either. Tuesday's Children promises to serve those families throughout their lives.
"We are there to help the families and children get better and move on with their lives," Executive Director of Tuesday's Children Terry Sears said. "We're always about resilience, we're about moving forward in a positive way, and most importantly, we're also about helping others."
Providing Hope to Victims of Violence
People of all ages need support after surviving a catastrophic event. Tuesday's Children provides hope to young adults, teens, and young children who are victims of violence worldwide. The organization has made that commitment to U.S. and global communities for over two decades and during that time has helped more than 45,000 people.
In Project COMMON BOND, which the organization founded in 2008, groups of international teenagers and young adults create bonds and healthy relationships with other people going through the same struggles.
"It's instantaneous," Sears said. "Whether or not they're from opposite sides of the same conflict, or they're from countries that they've never been to, the kids come together every year and have this incredible bond where they march through life together."
Tuesday's Children connects people who have survived attacks to create a bond of togetherness. They also work with international programs that connect people who have suffered a loss from terrorism in any part of the world.
Tuesday's Children follows the healing method of creating communities by building relationships between people who share an experience  with people who can help. These communities of mentors, health experts, and resources are very responsive and provide what victims need at that moment.
"When you go through a global pandemic, and there's the threat of war in the news every night, these things cause additional grief to people suffering traumatic loss," Sears said. "These affect people in different ways, and they need a community of understanding and support who provide a safe landing place. We need to create a community where they feel safe and supported."
Recruiting Volunteers Committed to Making Change
The services Tuesday's Children provides are fruitful because of the volunteers it works with. The organization relies on volunteers to organize, promote, and mentor the victims of global terror.
Most donations go toward recruiting volunteers and mentors and holding events for the victims. Tuesday's Children told us it keeps its overhead very low so that more money can support the children, but the organization can expand with more donations.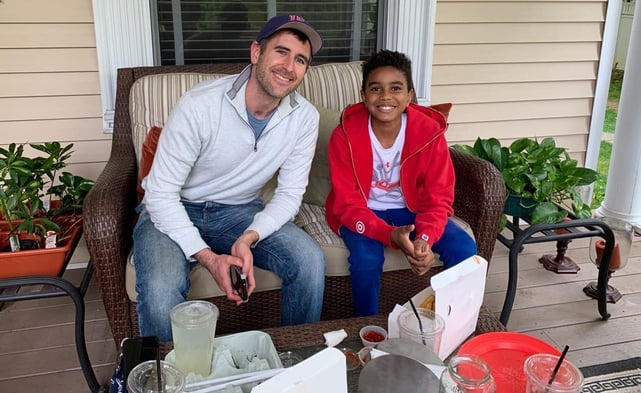 Tuesday's Children's donations website accepts credit card donations and stock donations. The website does not support donations coming straight from credit card rewards balances. Still, credit card users can convert rewards balances to statement credits and use that money to donate to the organization.
The cornerstone of Tuesday's Children is in the mentoring it provides. The mentors do not go away after a set time. Mentors help victims for years, and they get to know the people they are assisting intimately.
All mentors are trained and screened to create the perfect match for the family. The mentors work with families online and in person, if available. Different mentors help victims through various stages of their life. Career mentors match victims with people in careers in their dream field to get them to learn what it takes to do that job. 
"We don't guarantee that we'll find anybody a job in our career mentoring program," Sears said. "But we guarantee that we will match a young adult with somebody who's going to try to open doors, try to help them with interview skills, and get them where they would be if they had that other guiding light in their life."
The mentors offer LinkedIn guidance to create better resumés, find better jobs, and build interview skills.
Surviving spouses affected by terrorism, mass violence, and war also have access to life management programs. These programs include mindfulness meditation and guidance to help people find inner calm. There are also skill-based programs, including financial management and family member skills.
In addition to donations, Tuesday's Children receives funding from organizations that include the Robin Hood Foundation, Bob Woodruff Foundation, and the Department of Homeland Security. Tuesday's Children is just one of more than 2 million nonprofits in the US that need funding. 
The organization told us the incentive to continue getting better comes from that need for funding. All programs receive regular vetting to ensure that the mentor's match with a family is perfect. That commitment to be there for victims and families is essential for the operation.
Dedication to Making a Difference for Years to Come
Every program, mentorship, and service Tuesday's Children provides gets better as time goes on. Every lesson the organization learns is codified, collected, and maintained to create better services. Every lesson learned goes on Tuesday's Children Heals to help others going through traumatic circumstances.
Communities impacted by trauma and loss, including  Sandy Hook Elementary School shooting victims in Connecticut and Pulse Tragedy victims in Florida, still use the website. Tuesday's Children Heals offers customized guidance to those communities to show what long-form healing looks like. The website also helps families going through loss due to Covid-19 and provides advisories to frontline workers who deal directly with grief. 
When Tuesday's Children can't directly help families affected by acts of terror, it works with mental health providers, schools, and community leaders to provide assistance. The organization said these families are deeply disrupted and need help to regain a sense of safety.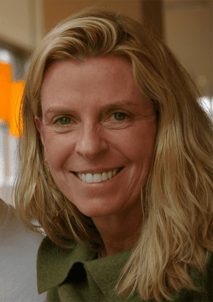 Morgan Stanley, Goldman Sachs, and JP Morgan Chase are just a few of the financial powerhouses Tuesday's Children partners with to provide financial support. The banking companies bring people together to create a safe space where they can ask questions to other people who also understand loss. Tuesday's Children then continues that work and offers support to families who still need financial management services at a later time.
The original promise was to be a resource for the children affected by 9/11 until they reached 18 years old, but Tuesday's Children saw there was still a need to help and continues to offer support to those children. The new goal for the nonprofit is to have victims live productive lives even after going through unimaginable grief.
"We're going to be working with those families, five years from now, ten years from now, 15 years from now," Sears said. "We'll be working with them to the extent that we can. We used to say it's when the casserole stops coming, but we're an organization that's there for the families over the longer term."
Advertiser Disclosure
CardRates.com is a free online resource that offers valuable content and comparison services to users. To keep this resource 100% free, we receive compensation for referrals for many of the offers listed on the site. Along with key review factors, this compensation may impact how and where products appear across CardRates.com (including, for example, the order in which they appear). CardRates.com does not include the entire universe of available offers. Editorial opinions expressed on the site are strictly our own and are not provided, endorsed, or approved by advertisers.