In a Nutshell: With COVID vaccines widely available to most people in the U.S., many people are gearing up to take their first trip in a year or more. Tortuga Backpacks offers durable and stylish backpacks designed with real-world travel in mind. The bags combine the best features of hiking backpacks and suitcases and do away with the inconveniences. The company also offers everyday bags suitable for the office and designed to keep your laptop and other valuables safe during the commute.
Credit card rewards programs have grown increasingly popular over the years, and these days, cardholders can enjoy any number of great perks to accompany their plastic. For example, those who have a bit of wanderlust may want to consider cash back programs.
These kinds of rewards programs give cardholders flexibility to use their hard-earned credit card rewards in a variety of ways. Travel enthusiasts can cash in points toward a credit card statement and use the extra cash to buy travel gear or apply them directly toward discounts on flights, lodging, or food.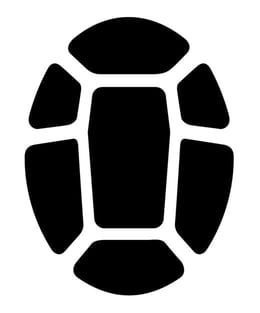 People across the U.S. have largely been cooped up over the past year due to the COVID-19 pandemic. Thankfully, vaccines are becoming available to nearly anybody at this point, and people — like us — are itching to travel again.
You may be dusting off your old travel backpack and thinking about where your next adventure will take you. But when was the last time you updated your travel pack?
Many people purchase a travel bag and use it for years, even when much better options have become available in the intervening time.
Tortuga Backpacks is a company that rethought how a travel backpack should function, and its resulting products offer travelers a selection of comfortable and convenient travel bags that make sense functionally and fashion-wise.
We recently spoke with Tortuga Backpacks Co-Founder Fred Perrotta to learn more about the story behind the company, Tortuga Backpacks' current offerings, and understanding what it takes to build a better backpack.
Identifying the Need for a Better Travel Bag
Perrotta said Tortuga Backpacks was created after he and Co-Founder Jeremy Cohen discovered the shortcomings of travel backpacks firsthand in 2009 when they went backpacking across Europe.
"This was my first real backpacking trip," Perrotta said. "We did two weeks in Europe, staying in hostels and taking trains."
Perrotta characterizes himself and Cohen as "nerdy researcher types" who set out to find just the right backpack before their trip. Although Perrotta never quite found what he was looking for, he ended up purchasing a popular style of hiking backpack while Cohen settled on a used bag he thought would work for the trip.
"It's kind of funny — we flew into Frankfurt, took the train downtown, and checked into our hostel," Perrotta said. "Jeremy throws his bag on the bed and the shoulder strap ripped off, literally five minutes after we got there."
As the duo made their way across Europe, Perrotta quickly realized that his backpack was designed with the only opening at the top, which meant he had to dump the whole bag out every time they got to a new location.
The travelers came to the conclusion that, if there wasn't a well-designed travel backpack on the market, they would make one themselves.
"We had both recently read 'The 4-Hour Workweek,' and we were kind of fishing around for business ideas and wanting to start something for different reasons," Perrotta said. "We thought, 'Well, here's this book with a blueprint for how to make a business. We've run into a problem and see a potential product opportunity there.'"
He said launching the company wasn't quite as simple as combining those two ideas, but, nevertheless, the friends and business partners established Tortuga Backpacks the following year.
"We discovered that there really wasn't anything that we found that was really designed for travel," Perrotta said. "For a backpacking trip like we took, most people have these hiking bags. They're big, but they aren't suitcases, so you can throw them overhead in a train and you can more easily carry them when you're walking to a hostel or climbing stairs."
But other than being able to hold a lot and having shoulder straps, the business partners found that very little about the bags were designed with travelers in mind.
Offering a Variety of Bags for Trips or Daily Use
Perrotta and Cohen identified the elements they liked about hiking backpacks — they're convenient to carry and they hold a lot — with what they liked about suitcases — they open like a book and you can easily organize everything and access the items you need.
"We wanted to marry the best of the two products in a way that would work well," Perrotta said. "You do see some of those wheeled suitcases that then have backpack straps. We didn't want that. That's kind of the worst of both worlds."
Tortuga Backpacks began with just one bag in its product line, but it just solved the problem Perrotta and Cohen set out to tackle.
"It was mostly a budget thing," Perrotta said. "We had identified one problem and we wanted to solve that. We didn't know where we were going beyond that. We were bootstrapping everything to take care of ourselves, and less was certainly more at that point."
Watch on
Today, Tortuga Backpacks offers a wide selection of bags for travel and for everyday use.
It's top-of-the-line Outbreaker backpacks are designed to meet the needs of the most ardent travelers.
They are described as having "award-winning ergonomics, features, and materials for travelers who demand high performance from their travel backpack," according to the company.
It's Setout backpacks are engineered to meet the needs of most travelers at a lower price point than the Outbreaker line. And, the Prelude meets the basic needs for students and travelers on a budget.
The Tortuga Backpacks bags created for daily use feature the comfort and convenience of its travel packs, but with functional everyday features including lighter weights and laptop sleeves. The company also offers Packing Cubes designed to fit conveniently inside Tortuga backpacks.
Designing Bags Based on Extensive Research and Customer Feedback
Perrotta discussed how the Tortuga Backpack team collects information and ideas to refine its products and create future backpacks.
"A few years ago, we did a survey of our customers and durability was in the top three things that were important to them," he said. "That has always been a focus for us but that really reinforced it. If you're spending money on gear, you want good quality. You don't want to have to replace it when you go on a trip next year."
And, if a bag is going to fail, it's going to happen while you're traveling, Perrotta said.
And selecting the appropriate material, depending on what the bag will be used for, is extremely important as well.
"Most of what we do is in polyester," Perrotta said. "Our top-of-the-line bag — the Outbreaker — is made from a more technical material that is actually four layers that are laminated together. It was originally created for the sails on racing boats."
He said customers like the Outbreaker because of its durability and strength relative to the weight.
In addition to listening to customer needs, the Tortuga team also conducts its own research and uses its personal experiences in designing products.
"We're all travelers," Perrotta said. "We're carrying the bags. We'll run into a situation where we may love the bag we're using but we may need something different for a certain kind of trip — maybe an accessory to organize stuff or a daypack — whatever it may be."
Tortuga Backpacks also gives back to help those who haven't had the fortune to travel around the world, as many of the company's team members have.
"When you buy a Tortuga product, you aren't just buying stuff for your own trip. You're also giving a young person the opportunity to travel abroad, often for the first time," according to the company. "Your purchase supports student travel by funding the Tortuga Study Abroad Scholarship and a Gap Year Grant through the Travel Access Project."
The next time you're planning a trip and getting ready to cash in some credit card rewards, you may want to consider turning them into a card statement credit and treat yourself to a Tortuga backpack.
Advertiser Disclosure
CardRates.com is a free online resource that offers valuable content and comparison services to users. To keep this resource 100% free, we receive compensation for referrals for many of the offers listed on the site. Along with key review factors, this compensation may impact how and where products appear across CardRates.com (including, for example, the order in which they appear). CardRates.com does not include the entire universe of available offers. Editorial opinions expressed on the site are strictly our own and are not provided, endorsed, or approved by advertisers.