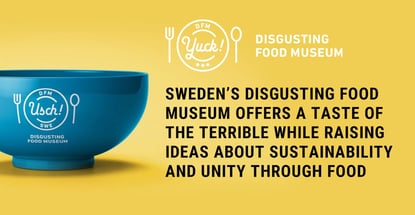 In a Nutshell: While vacations may be temporarily halted by the COVID-19 pandemic, we at CardRates daydream about the next time we get to cash in some credit card rewards and hop on a plane. One of the most interesting experiences we've added to our travel wishlist is to visit the Disgusting Food Museum in Malmö, Sweden. The museum's cheeky name exposes visitors to foods from all over the world to enlighten them about how one person's disgusting food is another person's delicacy. The other component of the museum's mission is to introduce people to the idea of more sustainable, alternative protein sources. Visitors, with vomit bags in hand, are invited to smell and taste some of the most "disgusting" foods in the world.
The COVID-19 pandemic has put a stop to travel plans the world over. Family vacations are turning into staycations, and business meetings are being postponed or moved online.
Predictive models are showing that shelter-in-place practices, social distancing, and limiting travel has been effective in slowing the spread of the disease. While I do suffer from bouts of cabin fever from time to time, I'm happy to stay home in the interest of my family and the public's well-being.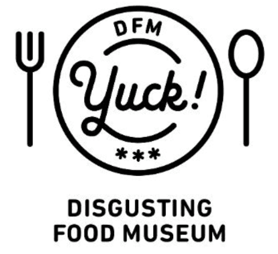 In the meantime, we here at CardRates have been anxiously awaiting the day when people's lives return to normal, and we can cash in our credit card rewards for discounts on some much-needed travel and delicious food.
With that in mind, we occasionally like to highlight unique and interesting destinations to give folks some cool ideas about places to visit on their next vacation.
So once the worst of the COVID-19 pandemic is behind us, why not strike out to Sweden and dine on some fermented shark, maggot-infested cheese, or test your mettle with a bit of the stinkiest fruit in the world?
Maybe I should explain.
These dishes that may turn American stomachs can be found in Malmö, Sweden's Disgusting Food Museum. But while the gross-out factor is meant to grab people's attention, the museum's mission is actually much deeper.
By exposing visitors to these stinky and sometimes repulsive dishes, the Disgusting Food Museum is challenging people's perceptions of what is gross. All of the dishes in the museum are accepted or even beloved by certain cultures.
Additionally, the museum raises the notion of sustainable food resources in a fun, unique, and yes — gross — way.
We spoke with Museum Director and Co-Founder Andreas Ahrens about the unique exhibition, cultural perspectives, and vomit bags.
The museum is currently operating on a limited schedule due to the pandemic but will update its website accordingly as the situation evolves.
A Penchant for Distinctive Foods from Different Cultures
"I've always had a very big interest in two things: travel and food," Ahrens said. "My family traveled a lot when I was young — probably four or five times a year, internationally. And wherever we went I tried local food."
He said he's always been open to whatever dishes were offered, no matter where he was.
"That, to me, is a very big part of going around the world because a lot of the big attractions, monuments, and other things begin to feel very similar from city to city," Ahrens said. "The art museums in Bratislava or New York are amazing, but there are a lot of similarities."
The real differentiator that brings out the excitement in traveling for Ahrens these days is the food, he said.
Ahrens' interest in food became not only about experiencing new or unique flavors but about connecting with humanity — and taking into consideration — the future of the planet and humankind.
"Food is so much more than sustenance. Curious foods from exotic cultures have always fascinated us," according to the Disgusting Food Museum website. "Unfamiliar foods can be delicious, or they can be more of an acquired taste. While cultural differences often separate us and create boundaries, food can also connect us. Sharing a meal is the best way to turn strangers into friends."
Thinking about food in this way led to Ahrens partnering with Dr. Samuel West to launch the museum. After the founders kicked around some more serious (and less attention-grabbing names), the museum opened its disgusting doors to the public in October 2018.
Exploring the Concept of Sustainable Diets and Challenging Ideas of What is Disgusting
Ahrens said there are two underlying messages behind the Disgusting Food Museum.
"The first is to not judge the foods or other cultures because we're all equally disgusting," he said. "For example, pig ears to a Spanish person is not disgusting but people in other countries would think it is. So, what is disgusting and what is delicious is very cultural."
The Disgusting Food Museum invites people to explore the world of food — outside of their comfort zone — and challenge their notions of what is and is not edible.
Ahrens said he hopes the museum sparks these kinds of thoughts among its visitors.
"Secondly, we want to help people realize that we can't really continue eating the way we do," he said. "It's not a sustainable way of eating to eat as much meat as we're eating. So we have to look at alternative protein choices."
Of course, becoming a vegetarian or vegan are obvious choices, Ahrens said, but he doesn't think those are necessarily the best answer for everyone.
"We need to have several stops along the way between being a full meat eater and being a vegan," he said. "Insects, lab-grown meat, algae — those are some pretty great ways to find the middle ground between full-on meat eater or full-on vegan."
Making the jump between those two extremes is what puts people off, Ahrens said.
"They say, 'I want to do something good for the environment, I want to change my diet but I don't see myself as a full-on vegan,'" he said. "And then they just end up doing nothing."
A Sampling of What Visitors Can Expect
Ahrens let us in on what visitors to the Disgusting Food Museum can expect on their cultural and culinary adventure.
"When you arrive, you get your ticket — which is also a vomit bag," he said with a laugh. "It is needed every now and then. We've had 95 incidents since we started. And we do keep count on a chalkboard right beside our tasting bar."
Once they receive their ticket, visitors learn some background information about the exhibit and read about the concept of disgust, Ahrens explained. Then they are free to walk through the museum and explore different items.
"The exhibit has 80 of the world's most disgusting foods. Adventurous visitors will appreciate the opportunity to smell and taste some of these notorious foods. Do you dare smell the world's stinkiest cheese? Or taste sweets made with metal cleansing chemicals?" according to the website.
At the disgusting photo booth, people can put their face into a large box where they are sprayed with a disgusting smell as their reaction is photographed.
Tour visitors may learn about delicacies that range from China's fermented bean curds to the notoriously stinky durian fruit or the roasted guinea pigs from Peru.
"The visitors end up at the tasting bar, and that's where we have pretty much all of the interactions between the staff and visitors," Ahrens said.
Most museum visitors spend anywhere from 10 to 30 minutes at the tasting bar, depending on how adventurous they are. Ahrens said they have the opportunity to taste between 10 and 15 different items.
"It could be anything from insects to fermented herring to stinky cheeses, and even root beer which a lot of people find quite disgusting," he said. "It tastes like toothpaste to a lot of people."
Most people spend about one and a half hours in the museum, Ahrens said.
The Museum is Spreading Its Message to Locations Around the World
Since its inception, the Disgusting Food Museum has been challenging notions of disgust in places all over the world.
Just six weeks after the museum opened in Sweden, it hosted a three-month pop-up exhibition in Los Angeles. It also recently hosted exhibits in Nantes, France and Las Vegas.
"We are planning another exhibit in Berlin that's planned for July — and that's going to be a permanent museum," Ahrens said. "And we have temporary pop-up exhibits planned in Paris and one in Transylvania."
He said the museum is always looking for new partners and opportunities to help spread its mission around the world.
Advertiser Disclosure
CardRates.com is a free online resource that offers valuable content and comparison services to users. To keep this resource 100% free, we receive compensation for referrals for many of the offers listed on the site. Along with key review factors, this compensation may impact how and where products appear across CardRates.com (including, for example, the order in which they appear). CardRates.com does not include the entire universe of available offers. Editorial opinions expressed on the site are strictly our own and are not provided, endorsed, or approved by advertisers.