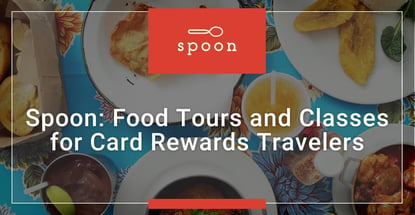 In a Nutshell: In Puerto Rico's historic Old San Juan district, the past lives side by side with the present, and culinary traditions provide a window into the island's soul. Spoon offers food and cocktail tours and cooking classes for credit card rewards travelers who want to steep themselves in that rich heritage. As worldwide travel begins to open back up again, Spoon's relaxed, intimate, and culturally informative walking and driving experiences throughout Puerto Rico help couples and families liven up any Puerto Rican stay.
Puerto Rico's culinary roots stretch back to the Taíno people who lived on the island well before Columbus arrived in 1493. Many Puerto Rican staples, including cassava, avocados, and chile peppers, trace back to dishes more than 500 years old.
Paulina Salach moved to the island in 2008 with her then-boyfriend, now husband, Puerto Rico native Gustavo Antonetti. The island's food was part of what made her fall in love with the island.
"I came for love, but I also fell in love with Puerto Rico's people and its culture — the colors, the food, and the spirit that was everywhere," Paulina said.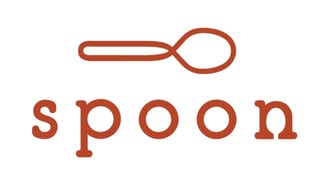 That love of Puerto Rican food, and its long history, inspired the couple to start Spoon, which offers authentic culinary experiences and food tours in the historic Old San Juan district and throughout the Island. The excursions aim to connect visitors with Puerto Rico's food, culture, and traditions.
As Paulina immersed herself into her new home, her mother-in-law taught her to cook, drawing on her collection of recipes that had been passed down for generations.
"She taught me about ingredients, she taught me about flavors, and I just loved it," Paulina said.
That passion is apparent in Spoon's offerings.
Spoon's Walk & Taste tours turn ingredients and flavors into celebrations of Puerto Rico's Taíno culture, its African heritage, and its long relationship with Spain. It also presents a vibrant and creative modern vibe.
Their Sip & Savor cocktail tour kicks things up a notch by taking participants to a selection of Old San Juan's most exemplary drinking establishments. Spoon's driving culinary tours go to area neighborhoods that are trending for their gastronomic innovations on traditional fare. Along the way, guests learn about the area's architecture, art, and people.
Spoon's tours, cooking classes, and other culinary travel experiences can provide credit card rewards travelers with the ultimate opportunity to explore the heart of Puerto Rico and learn about its history and culture through food and drinks.
Experience Puerto Rican History Through Food and Drink
From the beginning, Spoon has always been about more than food. As a true foodie, Paulina views Puerto Rico's culinary traditions within a larger context.
That makes a Spoon tour or cooking class a perfect way for card rewards enthusiasts to add variety to their stays in Puerto Rico. Whether card travelers visit for business or pleasure, Spoon can deepen their journey and help them create lasting memories.
"We wanted to showcase our rich heritage in ways that were authentic and sustainable," Paulina said. "We touch upon art, architecture, history, politics, and a little bit of everything. The tours are well-rounded experiences with a strong culinary aspect."
Old San Juan is a perfect setting for a Spoon tour with its imposing yet charming Spanish Colonial infrastructure and colorful nooks and crannies. Walk & Taste tours are three-hour adventures that start morning or in the afternoon and include about four to five delicious stops.
Morning tours feature coffee grown in Puerto Rico's Yauco Mountains on a third-generation family hacienda owned by Abimael Ruiz, whom the Antonettis have known for years.
Watch on
"Locals pair their coffee with Mallorca — think of it as a brioche-like bread, with butter, ham, and cheese and sprinkled with powdered sugar," Paulina said. "That combination, I think, is just a wonderful way to start the day."
And when visitors end their day in Puerto Rico, a sunset rum cocktail is a popular option.
"Whether it's a chocolate rum martini with local chocolate and local rum, a daiquiri, or a lavender mule, rum can definitely be part of every single Spoon experience," Paulina said.
Spoon partners with dozens of local restaurateurs, shop and bar owners, baristas, and bartenders to bring the best of the island's past and present to life.
"Guests are happy to see the direct impact of their visit on the Puerto Rican economy," Paulina said.
The experiences are intimate yet safe. The company maintains strict health and safety protocols and group-size limitations, which means that card rewards travelers can feel protected as they travel the island.
Islandwide Cultural Experiences in Small-Group Settings
While Old San Juan may be the highlight of many visits to Puerto Rico, Spoon also ventures beyond the district to include other unique establishments.
It offers tours that explore the Greater San Juan metro area, including a visit to Santurce, the city's arts and music district.
"That's very different from historic Old San Juan," Paulina said.
Through a partnership with the Museo de Arte Contemporáneo de Puerto Rico, Puerto Rico's contemporary art museum, driving tours often include a touch of creative entertainment.
Spoon also ventures to Loíza, a neighborhood about 15 minutes away from the airport that is rooted in Puerto Rico's African-Taíno tradition. It's the home of bomba music and food vendors who cook in beach stalls over wood fires.
Tours also go to the Cordillera Central, the island's central mountains, for Chinchorreo experiences similar to pub crawls with friends and family.
Delicacies there include lechón, or roast pork. During the holiday season, it's common for locals to roast a whole pig and invite guests over.
"It's something we like to serve with a side of rice and beans, and a lot of love," Paulina said.
Mofongo is another classic — and rich — dish.
"You can't leave Puerto Rico without trying it. And ours, I would say, is some of the best," Paulina said.
At its most basic, mofongo is fried green plantains seasoned with salt and spices and pounded in a wooden mortar and pestle known as a pilón with broth, garlic, butter or olive oil, and chicharrón, or pork cracklings.
"We have it stuffed with chicken and with a white wine and garlic cream sauce, and it is so good, so flavorful," Paulina said. "People love it and always ask about it."
Spoon: Culinary Arts Connect Locals and Visitors
Spoon offers visitors a taste of authentic Puerto Rico, and it enhances those experiences with its Flavors of Puerto Rico cooking classes. That's because when people try all of the great food Puerto Rico has to offer, they want to learn to prepare it themselves, just as Paulina said she did in her early days.
The cooking classes also offer a window into the daily life of Puerto Ricans, just like everything else Spoon does.
"We start at the farmers market to buy ingredients," Paulina said. "It's fun. When I travel personally, I love visiting the farmers market and seeing the local produce."
Then, a group of no more than six guests visits a chef's private home in San Juan for personal instruction.
"I guess you could call it informal. It's not a huge cooking school, and it's in a local's home," Paulina said. "People really appreciate that personal connection."
"We're excited about that and also always happy to provide recommendations for any of our guests or anyone who wants to come down to Puerto Rico and have a real, authentic experience," Paulina said.
Advertiser Disclosure
CardRates.com is a free online resource that offers valuable content and comparison services to users. To keep this resource 100% free, we receive compensation for referrals for many of the offers listed on the site. Along with key review factors, this compensation may impact how and where products appear across CardRates.com (including, for example, the order in which they appear). CardRates.com does not include the entire universe of available offers. Editorial opinions expressed on the site are strictly our own and are not provided, endorsed, or approved by advertisers.