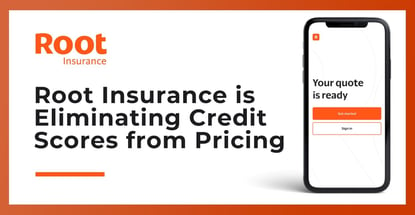 In a Nutshell: Car insurance is a requirement for nearly every driver in the U.S. But it's not always easy for drivers to find affordable rates, even if they have a great driving record. Root Insurance is addressing this issue as well as a number of others as it breaks out of the mold of the auto insurance industry, which is nearly as old as automobiles themselves. The tech-oriented company makes things as easy as possible for customers, with everything accessible through the Root Insurance app. The company is committed to eliminating credit scores from its pricing structure by 2025 because it believes good drivers should receive good insurance rates, no matter what their credit score.
Nearly every state in the U.S. requires drivers to maintain some level of automobile insurance. Of course, this is a good thing because it, in theory, protects drivers from incurring exorbitant costs if an accident occurs.
But paying for car insurance isn't exactly at the top of anybody's list of things they love to spend their hard-earned money on. And if your credit isn't in tip-top shape — regardless of how great a driver you are — you may be stuck paying higher premiums than folks with higher credit scores.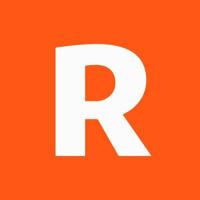 The automobile insurance industry remains rooted in the past in many ways. Since it's a mandatory service for most people, the industry as a whole has had little incentive to evolve over the years.
Root Insurance is a company creating waves in the insurance industry with its technology-forward approach to auto insurance and other innovative takes on the approximately 120-year-old industry.
The company launched in 2015 with a philosophy to help save good drivers money on their car insurance premiums. While rewarding good drivers, Root Insurance also seeks to deliver other positive changes to the industry (and beyond), including addressing issues of diversity and equality — both racial and economic.
We recently spoke with Tom Kuhn, Root Insurance's Director of Communications, to learn more about the forward-thinking company, how it leverages technology to deliver lower premiums and its commitment to eliminating credit scores from pricing by 2025.
Using Modern Technology to Help Drivers Save Money
Root Insurance offers a modern take on car insurance. It all comes down to the app and leveraging technology to deliver lower premiums.
"It's car insurance, but better. No paperwork, no hassle," according to the company. "Get started in less than a minute."
Kuhn said the company uses potential customers' smartphones to measure their driving behavior, and better driving equals more savings.
"Basically, new cars since 2015 or 2016 all have sensors in them to be able to track things like whether or not you're swerving, how you're breaking, how you're turning," he said. "And we work with a lot of those manufacturers to be able to measure some of that data too."
While Root can offer many customers a quote using manufacturer data of some newer car models, the company can actually provide an even better quote through behavior measured through its app, Kuhn explained.
"What gives us an advantage at Root is that we do it through the mobile phone and use the sensors on the phone," he explained. "So we know if you're driving and you start texting. If you're tapping your phone screen, that's something that the car metrics don't know because you're not interacting with the car, you're interacting with the phone."
Root Insurance has perhaps the most accurate view of distracted driving in the market, Kuhn said. The company is very focused on its ability to accurately rate risk.
It's also focused on providing a quality experience to customers.
"We're passionate about providing the right coverage to all of our customers and giving them what they're going to need," Kuhn said. "We understand that, generally speaking, people only interact with their insurance companies on a bad day. So making sure our customers feel that they're being supported is something we're constantly working on."
Changing the Insurance Industry by Dropping Credit Scores and Addressing Race and Equality
Kuhn discussed the ways in which Root Insurance is breaking molds within the insurance industry. One of its most notable initiatives is to completely eliminate credit scores from its pricing models by 2025.
"Credit scores are something that the industry as a whole has relied on incredibly significantly, to the point where — for most of the insurance industry — a credit score is probably one of the top two ratings in anybody's price," Kuhn explained.
He said Root Insurance recently released a study based on its own research and that of other sources that showed people may be paying as much as $1,500 per year more for car insurance simply because of their credit score. It doesn't matter that they are exceptional drivers.
"We think that's just not fair. The industry should be changing. And it's the technology that's allowing us — and should be allowing the entire industry — to move away from credit scores as a primary input." — Tom Kuhn, Root Insurance's Director of Communications
Root Insurance believes it's more important to base premiums on a driver's actual behavior rather than credit scores.
"We think good drivers should get lower rates," Kuhn said.
The company's mission is to unbreak the insurance industry, according to the Root Insurance website. This means identifying the things that are broken and demonstrating its commitment to creating systemic change.
In addition to equalizing access with its "Drop the Score" initiative, Root Insurance is addressing issues of race and equality by partnering with NASCAR driver Bubba Wallace.
"Bubba is leading change surrounding issues of race and equality on and off the track," according to the company. "Root is proud of our commitment to remove bias from an archaic industry. Together, we're championing progress that is long overdue."
How to See If Root Insurance is Right For You
Root Insurance is striving to change the insurance industry. But the company will be the first to tell you if you're not a good fit as a Root customer. The company only accepts drivers it deems as good.
It's one way that it can keep premiums low. And, as Kuhn said, the company believes good drivers deserve low rates.
So how can you find out if you're a good fit for Root?
Potential customers interested in signing up for Root Insurance's main product — coverage based on how well they drive — should keep their current insurance, Kuhn said, until a decision is made.
"You take the test drive while you keep your current insurance, and your current insurer doesn't know that you're taking a test drive," he said. "You just download the app, sign up, and take the test drive."
Watch on
He said the company measures potential customers' driving for two to four weeks, depending on how often they drive.
"We use that data, and we measure the driver's performance," Kuhn said. "Then we give you a quote. There's no obligation during that period. For the really bad drivers, we say, 'You know what? You're going to have better luck elsewhere.' We don't even offer those drivers a quote."
For those who decide to switch to Root, Kuhn said the company helps make the change as easy as possible.
He said the company also offers a product for those who need insurance right away.
"They get a base rate based on other factors, more traditional factors, and what we know about them — driving history and things like that," Kuhn said. "And then there's a provisionary period (depending on which state the driver lives in). We measure data during that period and then come back with a revised rate based on the actual driving behavior."
Root Insurance is breaking the mold in the automobile insurance industry, and if you're a good driver looking for lower rates and a socially aware company, Root Insurance may be a good fit for you.
Advertiser Disclosure
CardRates.com is a free online resource that offers valuable content and comparison services to users. To keep this resource 100% free, we receive compensation for referrals for many of the offers listed on the site. Along with key review factors, this compensation may impact how and where products appear across CardRates.com (including, for example, the order in which they appear). CardRates.com does not include the entire universe of available offers. Editorial opinions expressed on the site are strictly our own and are not provided, endorsed, or approved by advertisers.