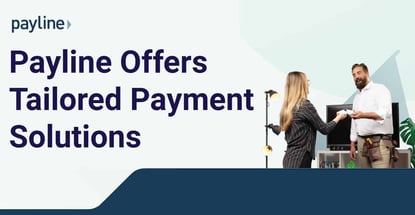 Our experts and industry insiders blog the latest news, studies and current events from inside the credit card industry. Our articles follow strict editorial guidelines.
In a Nutshell: The payments ecosystem has many moving parts that mesh in diverse, complex ways. Merchants in high-risk and standard categories need seamless payment processing that fits their business needs. Payline provides solutions built on transparency, security, and support. Interchange-plus pricing beats competitors with flat-rate models, and ongoing customer relationships mean easy onboarding with minimal hiccups down the line. Businesses of all sizes in all industries choose the secure, compliant Payline platform for flexible payment solutions that check all the boxes.
Businesses don't always have much control over whether the payments industry puts them in a high-risk category. For example, larger ticket sizes and longer delivery timelines inherent to the furniture and jewelry industries can lead to a high-risk categorization.
Processors and banks also often relegate travel companies to the high-risk category. Broadly, any business that sells products or services that are prone to chargebacks or is more likely than usual to generate fraudulent transactions is potentially a high-risk merchant from the bank or payment processor's point of view.
Then there's the slew of businesses that financial providers judge may pose a reputational risk. That category includes cannabis-adjacent companies, adult businesses, and many others.

In the cannabis industry, processors even consider consultation and equipment businesses high risk. Firms and owners with subprime credit will also likely receive the stamp. Even financial services firms sometimes receive the high-risk designation.
The high-risk category says nothing about a merchant's legitimacy or potential for success, merely about its potential negative impact on the payment provider's bottom line. Finding a payment provider can be more challenging and time-consuming for high-risk merchants, which often pay higher fees.
High-risk businesses of all sizes in all verticals turn to Payline for flexible solutions tailored to their needs, with transparent pricing, shopping cart integrations, custom reporting via an online dashboard, and next-day settlements. Payline is also tailor-made to provide many standard-risk businesses, including medical and restaurant customers, with everything they need to process payments effectively.
"We partner with many electronic health and medical record systems, but we have standard clients in all industries," said Colin Driscoll, Head of Customer Acquisition at Payline. "We also have been a popular processor for high-risk businesses since 2009. Our wide range of banking relationships gives us the ability to place most businesses."
Omnichannel Payments for Businesses of All Sizes
High-risk merchants often have to deal with excessive chargebacks. Payline offers merchants a seamless payment experience with a quick application process and custom solutions that leverage 20+ banking and service partnerships.
Payline's automated, intelligent chargeback prevention platform monitors accounts in real time and integrates with existing infrastructure to help merchants battle chargebacks and win back more revenue. Preferred chargeback management and fraud prevention partners help ensure a consistent customer experience.
Payline solutions scale from the small business to the enterprise level. Tailored solutions may incorporate Payline's comprehensive virtual terminal and online dashboard, which allows companies to accept and view payments holistically. They may also include readers for mobile card payments, countertop terminals for plug-and-play in-store transactions, and point-of-sale systems for advanced transaction environments.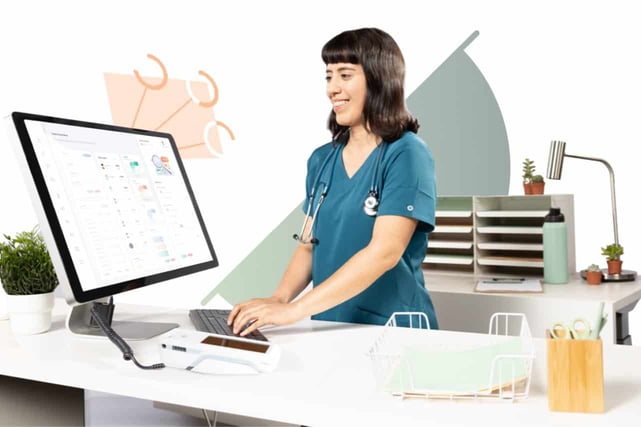 Payline enables businesses to take payments through their websites, send invoices, schedule payments, and set up recurring billing that provides a friendly experience for recurring customers. All solutions are 100% omnichannel to facilitate businesses taking payments in various ways depending on the situation.
"We include all of our website integrations, invoicing, recurring billing, and mobile app out of the box," Driscoll said. "The add-ons we provide through partnerships extend our impact."
Pricing is also refreshingly transparent right out of the box. Payline uses interchange-plus pricing, which charges 0.4% for in-person and 0.75% for online transactions.
In contrast, payment service providers like Square, Stripe, Shopify Payments, Amazon Pay, and PayPal use flat-rate pricing, which ranges around 3% or more.
"Most pricing is no application or cancellation fees and a free first month," Driscoll said. "We also offer the ability to do cash discounts and surcharges, a huge trend in the industry right now."
Onboarding Establishes Customer Relationship
Payment technology provider Pineapple Payments acquired Payline in 2017 to fill its need for a payment processor capable of addressing the high-risk niche. The affiliation with Pineapple granted Payline access to relationship-focused sales and support resources designed to encourage customer loyalty.
Onboarding begins after account approval when Payline's customer success team schedules a formal call. A dedicated support manager will work one-on-one to activate mobile readers, perform website integrations for shopping carts, and demonstrate using the virtual terminal.
"Whatever the case for that business, we rely on that onboarding session to get the merchant up and running," Driscoll said. "From our perspective, account approval is just the first step."
The onboarding time frame depends on many variables, but Payline can activate a typical small business that needs a reader and a shopping cart within a week.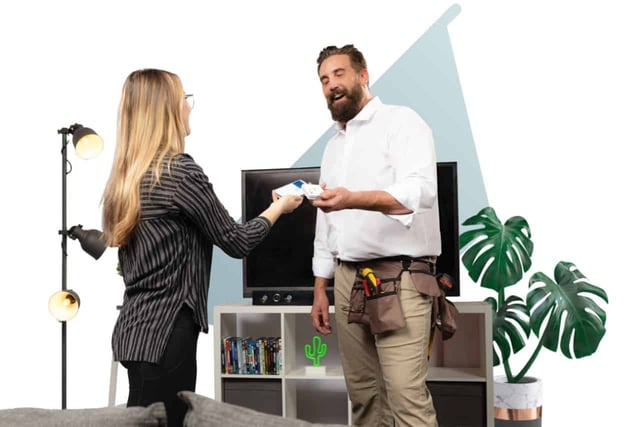 On the other hand, merchants in the high-risk category may face a more stringent underwriting process, which can add time. Also, every integration with an existing business management or accounting platform is unique, with some requiring more time than others. Whatever it takes, Payline customer success pros go down to the last detail to establish a sound footing for a lasting customer relationship.
But there are many details. Payline provides payment gateway software as part of its service, and it partners with third-party providers to help ensure all customers receive the integrations and functionality that work best for them.
Consequently, ongoing support helps ensure customers continue to understand how the parts work together. Training can help employees and teams take on that responsibility.
"Support is a huge differentiator for Payline," Driscoll said. "In addition to the onboarding session, you always have your account manager and the full support team available."
Platform and Team Protect Merchant Operations
The pathway to Payline can be even more complex when customers come through referrals from other websites. For example, the customer may need help understanding the business distinctions between that initial website, Payline and its partners, and their existing corporate infrastructure providers.
"There's a lot of different things that can be potentially confusing there," Driscoll said. "If we can alleviate those things through our support, it ultimately ends up maximizing retention for us."
Fee transparency is another reason for retention, with Payline going above and beyond to provide transparency and consistency.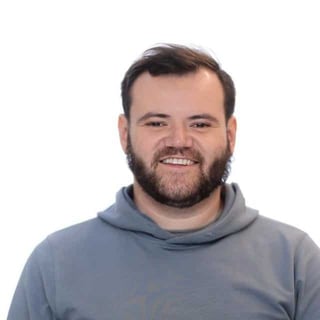 "We have some fees on file, but we address pricing during the sales process, and it's on our website and application," Driscoll said. "And we consciously avoid all pricing actions related to annual PCI fees and basis-point increases."
Payline relies on feedback from its sales agents and support loop for product iteration and to ensure customer satisfaction. For example, customer feedback introduced cash discounting and surcharging functionality into Payline. And word-of-mouth through Payline's extensive sales, support, and customer networks keep it top of mind among purveyors in cannabis-adjacent categories, growing as more states legalize medical and recreational use.
No matter where high-risk customers may start in their effort to secure a payment provider, many end up at Payline because of the company's extensive marketing and online optimization efforts, courtesy of Pineapple.
Many stay for the long term because Payline's combination of advanced platform services, extensive industry partnerships, and leading-edge security and support add up to a winning combination. Payline also offers customers access to platform data to assist their marketing efforts.
"That's part of what it means to provide an omnichannel solution," Driscoll said. "The data is critical at Payline."