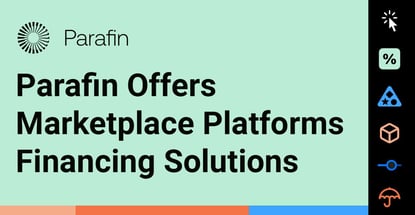 Our experts and industry insiders blog the latest news, studies and current events from inside the credit card industry. Our articles follow strict editorial guidelines.
In a Nutshell: Parafin is a fintech company that allows marketplace platforms to install a financing solution for sellers who need capital. Parafin has partnered with DoorDash and Mindbody, among other companies, so sellers can access the financing application and grow their businesses. Parafin provides the cash advances and assumes all of the risks. Sellers can sign up for up to $10 million in capital. Marketplaces and sellers can grow with Parafin's financing application that is easy to install.
Online marketplaces are a great way to get a product in front of as many eyeballs as possible. With the right platform, sellers can post an object, receive offers, and get payments for their items all on one website.
The average seller on any marketplace platform is a small business run by someone from the community. They are your neighbors, friends, and independent family-owned businesses trying to make ends meet any way they can.
Because of the pandemic, many of our favorite local businesses and mom-and-pop shops transferred to online stores to save their business. But without additional capital to meet demand from selling online, small businesses can lose customers and experience lost profits.
Parafin offers small business financing directly to sellers on marketplace platforms. Marketplaces can sign up for Parafin's financing solution to provide the financing application to sellers at no risk to the platform.

Parafin's financing solution is accessible and easy for platforms to install. Parafin first went live as the pandemic was taking hold of the world in 2020.
The company's founders decided to act when they saw small and medium businesses suffer because they could not get PPP loans. Parafin works with marketplace platforms to offer sellers financing so they can continue to grow their business.
From the start, Parafin has had its focus on helping small and medium businesses. The company said it's been making extraordinary progress toward its goals.
"In the middle of the pandemic, we saw the world really changing," Vineet Goel, Parafin Co-Founder and Chief Product Officer said. "We saw small businesses left out from the financial system and not getting the tools they need not just to run their businesses, but thrive."
Delivering on an Easy-to-Setup Financing Platform
Parafin takes care of all the hard work to set up its platform so marketplaces don't have to. Its services will primarily benefit marketplaces, payment processors, and SaaS providers.
Parafin's finance application is embedded on websites so platforms don't need to build their own. Marketplaces receive all of the software they need so sellers can access financing.
"We make it very easy for these platforms to build on the advantages that they have and offer the best and highest quality products to their sellers," Goel said.
Growth capital is vital for small businesses, and Parafin's financing platform provides everything a marketplace needs to support its sellers. The company believes customer feedback helps it develop the best products, so quality is a priority.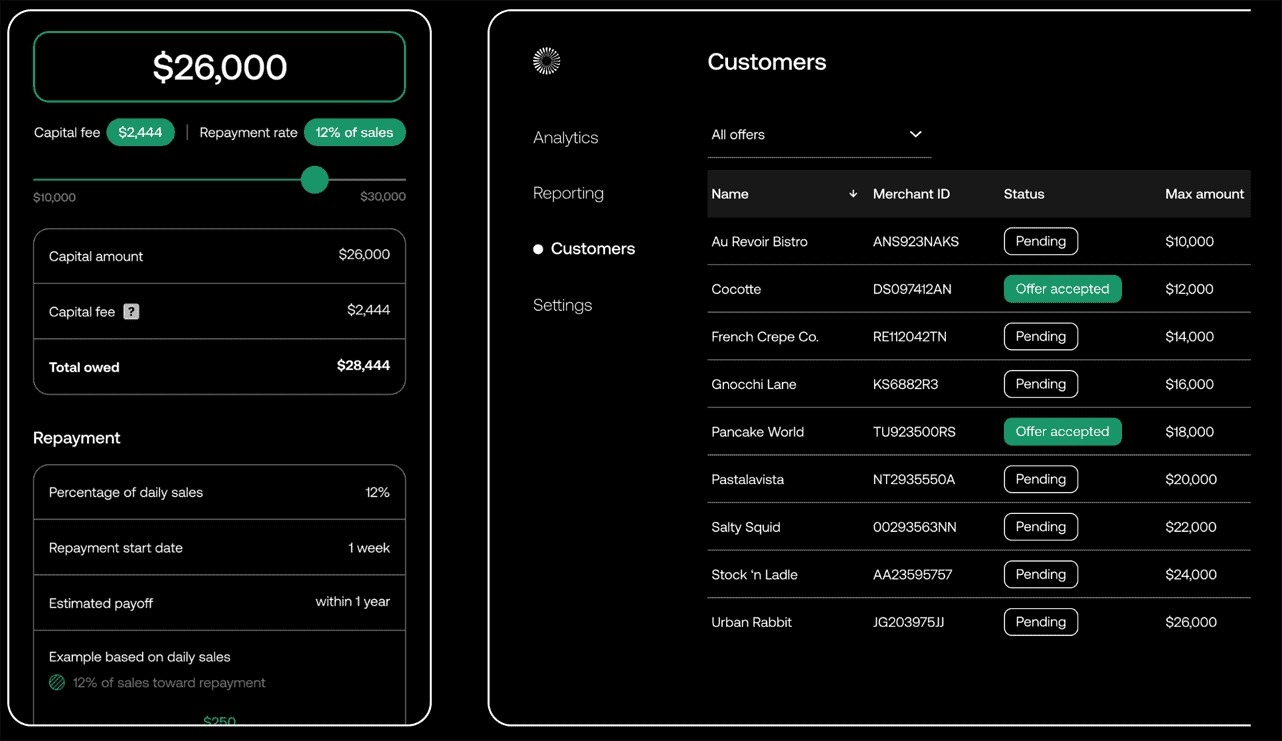 Partners with Parafin include DoorDash and MindBody. The two companies use Parafin's financing system to offer their merchants cheaper and more straightforward financing.
The company continues to receive good feedback from its partners, and the demand from marketplaces that wish to provide capital to sellers is growing. Parafin said its approach to financing is drawing attention from some of the largest marketplace platforms in the country.
"Not only are their sellers getting a very high-quality product, but platforms are also able to help the sellers grow and, in turn, grow themselves," Goel said.
Parafin Takes All of the Risk in Offering Capital
Financing can be risky, and without access to the right materials or information, providing loans can lose lenders a lot of money.
Parafin removes that risk from the platform by providing all the financing on its own. Marketplaces do not have any financial or compliance risk when sellers receive cash advances.
While Parafin focuses on funding for small and medium businesses, sellers can sign up for cash advances as large as $10 million. Sellers that need smaller cash advances can apply for as little as $500.
The entire process only takes a few clicks and requires basic information about the business. Sellers receive a response on their application instantly and have access to the capital shortly after.
Parafin doesn't base its decision on an applicant's credit score as most lenders do. Instead, it underwrites financing entirely on  a small business's future sales.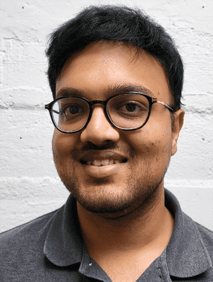 "We truly believe looking at sales is the most efficient and equitable way to offer capital to small businesses," Goel said.
Approving cash advances based on sales gives Parafin the ability to make offers that are more affordable for the business owner than the offers traditional lenders are willing to make.
Parafin's application sets the groundwork for a business owner to pay a percentage of their future sales to repay the cash advance.
Parafin said it can offer more affordable cash advances partly because it doesn't have high acquisition costs since all it needs is access to the marketplace platform. Parafin passes on those savings to sellers who need capital.
Most businesses that use Parafin's financing are in the U.S. But, many businesses that use the financing also do business internationally. The company markets itself as a white-label solution for businesses that want to offer reliable financing to sellers on their platform.
"With the integrations that we have built, it's truly a win-win," Goel said. "With the relationships both platforms and small businesses have, business owners can get a much higher quality product than they would get elsewhere."
Helping Marketplaces and Sellers Grow Their Client Base
Fintechs are known for providing help to underserved segments of consumers. But Parafin didn't see fintechs stepping up to help underserved small businesses.
The company's founders all came from families of small businesses. They said they understood where businesses struggle the most and worked to create a solution.
"The pain points of small businesses were very visible," Goel said. "We think bringing more equity in tools for small businesses is a very strong way to bring them to a similar footing and have them grow over time."
The founders' deep experience working with fintechs before starting Parafin shows in the financing platform's ability to detect fraud through machine learning. The company said forward-thinking platforms see Parafin as a strong tool to attract, retain, and grow their sellers.
Parafin plans to use new funding to grow its current products and partnerships. To expand accessibility, the company said it's planning on launching a unique and novel card product soon.
Parafin said it believes its card product will serve a set of unique needs for small businesses. All of these products will integrate into Parafin's platform seamlessly.
Feedback provides an important metric that helps Parafin improve. The company said it bases many of its latest products and improvements on feedback it receives and will continue to listen to feedback.
"We really pride ourselves in innovating continuously," Goel said. "We work based on the needs of these businesses and on good and bad feedback that we're hearing."