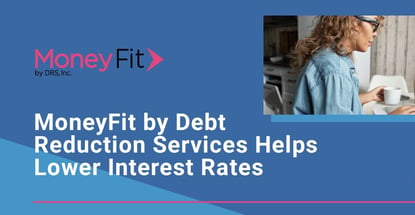 In a Nutshell: People struggling with credit card debt often assume that card issuers will automatically refuse to negotiate more favorable rates with them. But the counselors at MoneyFit have the tools and experience to sometimes negotiate interest rates as low as a 2% to 8% range. That represents a huge savings to folks who are carrying sizable amounts of debt and may be paying 20% or more interest on loans. And because MoneyFit negotiates new agreements on existing total debt rather than settlements that finalize a partial payoff, credit scores aren't damaged, and people can continue to use their cards — responsibly, of course.
Everyone knows credit card debt is a huge problem, but it isn't always the result of overspending at the mall or on Amazon. In fact, debt often results from medical setbacks, lost jobs, or family issues that leave people with no other alternative but to use cards to bridge the gap until finances rebound.
But at MoneyFit, a nonprofit credit counseling agency operated by Debt Reduction Services, it doesn't matter why you got maxed out. In all 50 states and the District of Columbia, MoneyFit counselors are there to help you overcome the stigma of debt by finding a solution for your problem even if it is the result of overspending.
And because MoneyFit is a nonprofit credit counseling agency, the solution won't end up being worse than the problem. Even when collection agencies or predatory payday lenders are involved, MoneyFit counselors can put you back on the right path.

Education Manager Todd Christensen describes the difference between credit counseling and debt settlement companies as the most important thing a prospective client needs to know, because the goals of those two types of services are completely different.
"With debt settlement, you call in, you pay the company, and then they will try and negotiate and settle half of what you owe," Christensen said. "That's going to damage your credit, and people who aren't aware of how that works can get into something that's pretty drastic for their finances."
MoneyFit credit counseling, in contrast, is about renegotiating debt with creditors to arrive at more advantageous terms. After all, card issuers would rather consumers pay them back at lower rates than the alternative of bankruptcy where debt is often absolved.
"We work with creditors to lower interest rates, and because most have arrangements in place to work with agencies like ours, they're typically ready to lower rates into the 2-8% range," Christensen said. "For somebody who's dealing with 20-30% interest, that's a huge benefit, and they can save themselves a ton of money over the life of that loan."
Free Counseling and a Range of Debt Services
Christensen told us that in some situations there's actually no need to call a service like MoneyFit to reduce interest rates. You can call your card company on your own and ask for a lower rate. But unless the issuer knows for a fact that their card is the only one you have, they're going to be hesitant to grant that concession.
"If they know you have one or two or three other cards, they're not going to want to give a lower rate because that puts them at a competitive disadvantage in case the other cards don't do the same," Christensen said.
In most cases, the best alternative is to call an organization like MoneyFit and start a conversation. It's free to do so, and clients only pay when they give the organization permission to begin negotiating with creditors.
By then, the client knows the potential savings in interest can more than make up for the small enrollment fee and monthly administrative fees required. A range of outcomes is possible, from payment consolidation and debt management all the way to certificates required to file bankruptcy.
"Our client-experienced team takes about a month to work with the creditors, because these are new agreements, but they're not new loans, and that's a good thing," Christensen said. "After about three months of on-time payments, even if you were late before, most creditors working with agencies like MoneyFit will then start reporting you to the bureaus as paid as agreed."
MoneyFit Academy Highlights Financial Education
As education manager at MoneyFit, Christensen sometimes jokes that his ultimate goal is to put services like his out of business by educating clients to avoid the credit pitfalls that prompted them to call in the first place. All kidding aside, it's serious business at MoneyFit to provide all the info you need to either get on the right credit track or stay there.
"Education is the reason for our being a nonprofit," Christensen said. "In addition to putting on literally thousands of community-based workshops and seminars, we've created a wonderful online resource called MoneyFit Academy with free classes for budgeting, credit, and getting out of debt."
MoneyFit Academy covers all the credit bases — scenario games, live webinars, budget calculators, and other free resources. That's in addition to a full course list that covers topics like financial essentials, credit basics, living debt-free, and achieving financial independence.
"Recently, we've incorporated courses and interactive programs for high school and college students, and people coming out of the military," Christensen said. "We actually teach people, 'here's how you get out of debt on your own.'"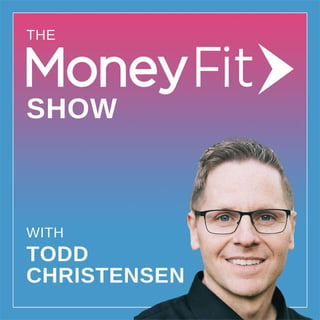 Christensen has also recently led MoneyFit into the realm of podcasting, with the MoneyFit Show available wherever you get your podcasts. In each episode, Christensen has a conversation with professionals from various industries to discuss personal finance, financial education, identity protection, and other helpful topics.
"A quick and easy 15-minute session that's all about uncovering the financial education opportunities all around us and practical tips right in front of us," Christensen said. "So we're just adding more and more services, whatever we can do to be the most well-rounded source for people in our communities who need financial help, counseling, and education."
Credit Counseling: A Win-Win for Consumers and Issuers
Before the COVID-19 pandemic took hold and MoneyFit counseling took place in physical offices, tissue was always in supply on desks because these initial conversations often involved tears. When folks let credit card debt spiral out of control, realizing the full implications can be overwhelming.
But MoneyFit staff are dedicated to moving forward in an environment that's free from judgment or stigma and focused on achieving the best possible outcome.
"There's a lot of emotion involved in tackling your debt," Christensen said. "One of the themes that comes through time and again in our client surveys is that people appreciate the fact that they never feel shamed by us."
After all, Christensen argues, there are few people in this world who haven't made financial mistakes.
"I share in my classes that I was the kid at 21-22 years of age who maxed out my first credit card in less than 36 hours," he said. "I have a place in my heart for everyone who's gone through it."
What's more, the card issuers themselves have an interest in working with clients who have fallen behind. Card companies understand that their options are to work with a credit counselor like MoneyFit, work with a debt settlement company and write off 50% of the principal, or potentially not get anything back in a bankruptcy.
"They have a distaste for debt settlement because not only are they getting back less than what is owed, they also have to spend a lot more staff time going through that negotiation, and they have to wait typically a year or two years just to get that 50% back," Christensen said.
Plus, sound debt management puts people in a position to spend again, hopefully in a more prudent manner than before.
"If there are issues that are keeping you from being financially successful, we can help you treat them," Christensen said.
Advertiser Disclosure
CardRates.com is a free online resource that offers valuable content and comparison services to users. To keep this resource 100% free, we receive compensation for referrals for many of the offers listed on the site. Along with key review factors, this compensation may impact how and where products appear across CardRates.com (including, for example, the order in which they appear). CardRates.com does not include the entire universe of available offers. Editorial opinions expressed on the site are strictly our own and are not provided, endorsed, or approved by advertisers.