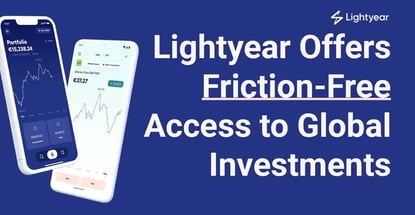 Our experts and industry insiders blog the latest news, studies and current events from inside the credit card industry. Our articles follow strict editorial guidelines.
In a Nutshell: Full-featured fintech platforms like Robinhood support a vibrant retail investment culture in the US. But in the EU and UK, traditional banks still facilitate most trading. Costs are higher, access to global products is limited, and platforms lack educational resources for newer investors. Lightyear fixes those problems with a multicurrency platform that offers 3,000+ international stocks and ETFs and deep dives into investment fundamentals. The Lightyear app's explosive growth signals the arrival of fintech-powered people-centered investing in the EU and UK.
Investment culture in the EU and UK is still rather stuffy compared to the US, where Robinhood and dozens of competitors have opened trading to a growing cohort of nonprofessional or retail investors.
These new traders are different from the suit-wearing institutionalists of the past. They're amateurs finding time to invest through platforms seemingly tailor-made for them, with copious user-experience enhancements to take the guesswork out of trading.
In contrast, investment banks still largely control the culture in the EU and UK. The same old way of doing things means higher costs, less efficiency, and a less customer-centric experience. Consequently, fewer middle-income EU residents follow their US counterparts into the markets.

Lightyear is changing that. Lightyear began offering its platform in 19 EU countries in June 2022 after starting in the UK the previous year. It also raised $25 million in new funding from a group that includes Silicon Valley's Lightspeed and British entrepreneur Richard Branson. Co-Founder and CEO Martin Sokk said it's winning EU and EK customers with a value proposition based on affordability and accessibility.
"The main reason EU and UK residents are underserved is that products are not reaching out to them," Sokk said. "Europe has hundreds of millions of people — why not build for all of them?"
Lightyear combines access to global brands like Tesla and Google with affordable pricing and an intuitive experience that accommodates various experience levels and investment journeys. A comprehensive help center assists with account management, fees, trading, and investments. A multicurrency platform reduces foreign exchange fees to the bare minimum.
"Whoever you are and however you want to invest, you can do it through Lightyear," Sokk said. "And you can do it with low-cost, transparent pricing and straightforward access to all the markets you want."
Access 3,000+ International Stocks and ETFs
Sokk and Co-Founder Mihkel Aamer gained experience building highly scalable international systems at global foreign exchange provider Wise (formerly TransferWise). Lightspeed's small but experienced team combines colleagues from Wise, Robinhood, financial services provider Revolut, and other tech-focused firms with scalable operating models.
Sokk and Aamer were also veteran EU traders concerned about the absence of EU-focused investment apps on par with the US.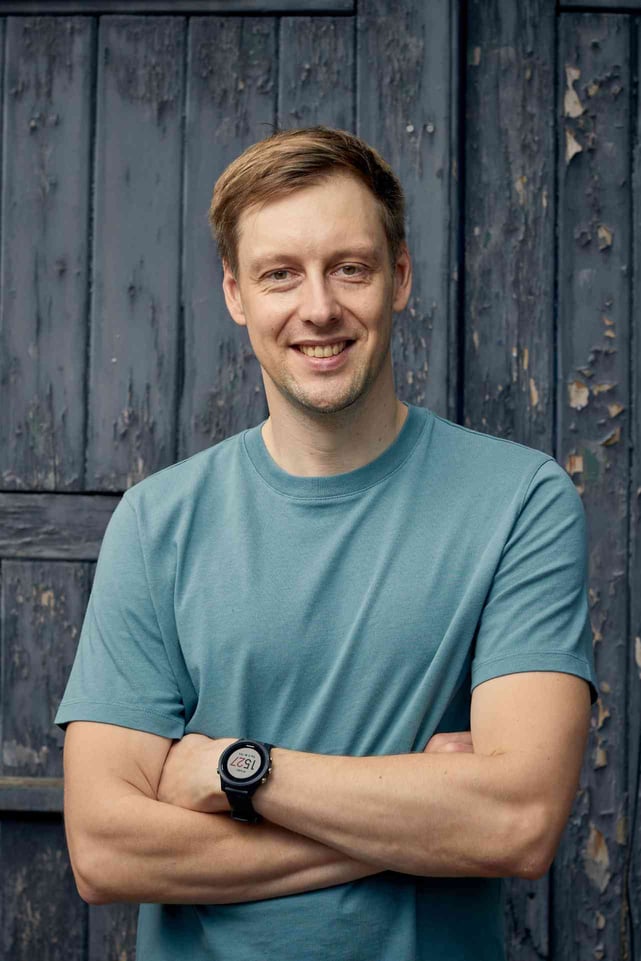 "The banks are crazy expensive and lack good access to global investment markets," Sokk said. "You're not getting a good understanding of how you go through the process of researching a market and investing."
Lightyear expanded to Hungary in April 2023, marking its 20th EU country. It gains acceptance in each nation by combining global access with market integrations that mesh with local investment habits, considering how customers in every market use the product in ways localized to some degree.
A few previous EU/UK platforms have failed to achieve Lightyear's cross-border appeal due to language barriers, lack of tax and financial information for each jurisdiction, and limited product portfolios. Lightyear included local investment instruments in all its markets at its EU launch in June 2022. Every country receives access to more than 3,000 international stocks and ETFs.
Lightyear plans broader EU inroads in 2023 and beyond, but it also continues to expand service depth and reach in countries where it already operates. For example, it recently began paying interest on uninvested cash on the platform.
In the new environment where central banks are raising interest, Lightyear decided to give that back to its customers to ensure their money constantly yields something from the moment they put it into Lightyear.
"We're in 21 markets with good coverage and features customers want," Sokk said. "And we're blasting from here."
Built on Security, Accessibility, and Transparency
Lightyear approaches product building by positioning itself close to its customers and collecting and respecting feedback. Customers supply development priorities for quarterly planning meetings. Feedback sets parameters for subsequent product iterations and leads to customers bringing more assets onto the platform.
"Customer feedback infuses everything we do in one way or another, which has helped us deliver faster," Sokk said. "To build a fully comprehensive service, it doesn't make sense to cut corners on scalability and extensiveness."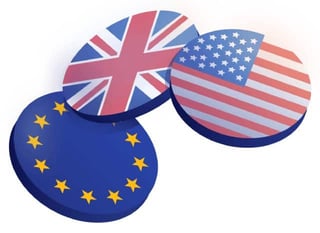 Sokk said many tech-driven financial products fall short because they focus on solving for their current customer bases without building flexibility into the plan. Sometimes services build themselves into some form of lockdown where they can only add new features or markets after starting from scratch.
The Lightyear team was built from the start on a multicurrency model where only one foreign exchange conversion is needed, and all trading takes place from a base of dollars, euros, or pounds. It offers a global view with flexible access to local markets and locally preferred products. The scalability of the Lightyear model combines with its language and accessibility features to position it for continued expansion, justifying the faith investors are putting in it.
At the same time, bank-level regulatory oversight protects customer assets. Lightyear stores uninvested customer funds separately from business funds with regulated EU credit institutions. Weekly audits monitor assets, margins, best practices, and other benchmarks.
The regulatory regime in the EU and UK set the platform apart from conventional apps operating under much less control, Sokk said.
"In many regular startups, you can have short runways and take a lot of risks," he said. "But investing is heavily regulated — your assets are always your own."
Customer-Focused Cross-Border Trading
Sokk said there are only a few companies with Lightyear's level of experience building cross-border, customer-focused businesses.
"We're in a good place to win the market because many people on our team have done this before," he said. "Smaller teams can deliver more when they understand finance and how to scale across borders."
Lightyear's philosophy of charging the smallest amount possible for its services goes a long way to back that up. EU banks charge fees that range from about $7-20 per transaction, with percentages sometimes added for large transactions that can boost fees to hundreds or even thousands of dollars.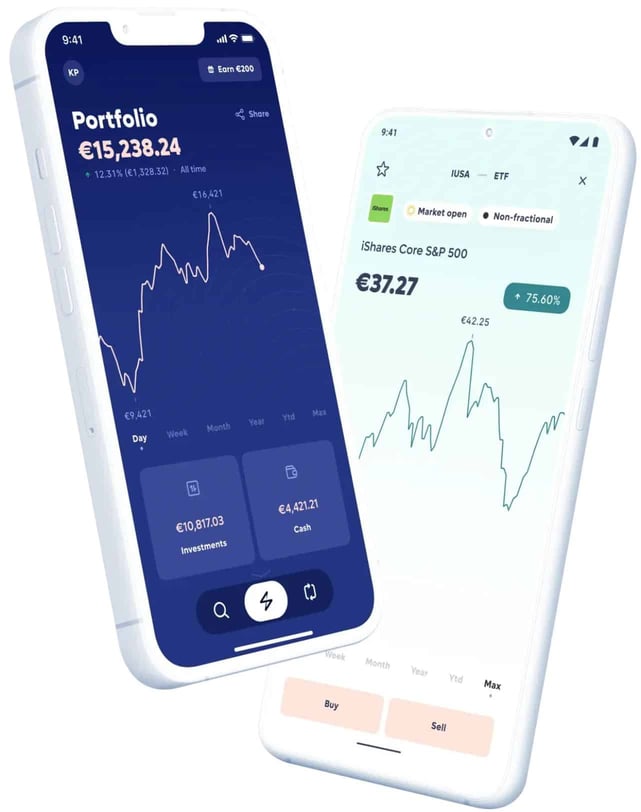 They tend to charge foreign exchange as a percentage of the transaction rather than a flat fee based on the live interbank rate. Account fees, sometimes charged as a percentage of assets under management, take still more from potential profits.
Lightyear counters by charging no account fees and a fully transparent foreign exchange fee of 0.35%. Transactions cost 1 euro, 1 pound, and up to $1.
"As we scale, hopefully, we can charge even less," Sokk said.
Sokk sees the volatile market of early 2023 as a time for some investors to move funds to more stable products. Meanwhile, a new cohort of EU and UK investment consumers continues to reach out to Lightyear as Lightyear reaches out to them.
The Lightyear help center and blog provide education and context for inexperienced investors, with soft topics to ensure they understand steps and fundamentals.
Lightyear also integrates earnings call audio, slide decks, and reports into the Lightyear app. It recently launched a portfolio overview feature to display diversification between geographies, sectors, and stocks.
"Our product teaches you better ways to understand what's going on in your portfolio," Sokk said.