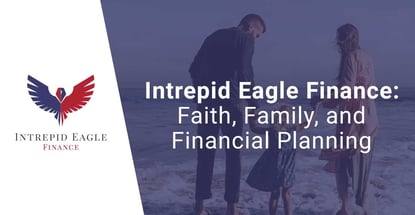 Our experts and industry insiders blog the latest news, studies and current events from inside the credit card industry. Our articles follow strict editorial guidelines.
In a Nutshell: Financial advisors tend to focus on investment planning and wealth acquisition with a narrow, bottom-line viewpoint. But many Christian families seek a financial strategy that balances their goals for family, work, and church. That leaves them searching for providers with the passion and perspective to serve their needs. Intrepid Eagle Finance fills that gap with a foundation that enables it to better understand and help families who hold their faith as an essential component of their personal finances.
Some aspects of financial planning carry a stigma that alienates many who could benefit from its services. Many Christians regard financial planners as too narrowly focused on wealth acquisition at the expense of their faith-based goals.
The Christian injunction to tithe, for example, may contradict the straightforward strategies of most financial planners to gain as much wealth for their clients as possible. Christians may also assume investment planners, even fee-only fiduciaries, work for their own financial betterment instead of in the best interests of their clients.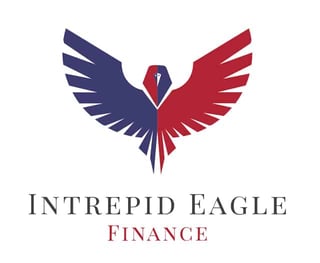 Family-oriented Christians who view money and consumption within a moral framework often seek advice that respects their concerns. Intrepid Eagle Finance understands that, and helps families balance everyday priorities and long-term considerations while adhering to the moral imperatives of their faith.
Intrepid Eagle Finance understands the unique financial needs of Christian families because its founder encountered the same challenges. Charles Thomas, a Certified Financial Planner™, leads Intrepid Eagle Finance both as a person of faith and as a husband and father. That allows clients to rest assured that their concerns remain paramount.
As a fiduciary, Thomas holds that commissions and referral fees are incompatible with impartial financial service. Intrepid Eagle Finance is a fee-only provider that doesn't earn from sales or require clients to have investments with the firm. Intrepid Eagle Finance helps families manage all the challenges of the modern financial world from a Christian perspective rather than looking only at dollars and cents.
"We put clients' interests first even if it disadvantages us — and we're okay with that," Thomas said. "We think we can have a thriving business without making those compromises."
Technology Offers a Kitchen-Table Experience
Intrepid Eagle Finance offers services to a nationwide client base thanks to videoconferencing technology. These are clients devoted to faith and family who may struggle for balance as they strive to meet competing obligations and understand the moral implications of their actions.
Setting up a free Discovery Discussion online is as easy as choosing a day and time on a calendar. Thomas characterizes a family's initial meeting with Intrepid Eagle Finance as akin to gathering with a confidant around the kitchen table, where families traditionally make their most important decisions.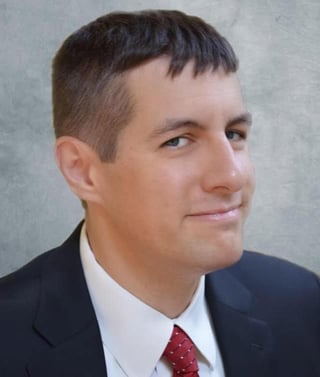 If the family decides there's a fit with Intrepid Eagle Finance, they can begin the onboarding process during which all the financial details are put on the table.
"We call it getting organized — it's where we pull together everything we need to assess the family's current state of affairs," Thomas said.
Intrepid Eagle Finance looks at everything, including assets, bank accounts, credit and debit cards, and cash flow. The company also analyzes the client's need for insurance and long-term structures such as wills and estate plans. It asks whether there's a plan for children in the event of the loss of one or both parents. It looks at the family's tax situation in light of its financial aspirations.
Every family is different, but every family receives the same level of in-depth help — a balance sheet listing positives, negatives, and areas that need improvement. The process is often the first time families gain a comprehensive view of their financial lives.
The numbers aggregate into a software dashboard linked to the client's accounts. The dashboard is akin to mise en place (the French culinary phrase meaning putting in its place), which refers to the setup required before starting to cook. The family balance sheet serves as a basis for building strategies and making the right moves.
"We always want to use a shared understanding of the family's situation to make the best decisions," Thomas said.
Educational Resources Prioritize Fundamentals of Faith
Services and fees are transparent. For a startup fee and a small monthly subscription payment, the Essentials Package covers future planning, tithing and giving, debt management, and all the basics of sound financial strategy for families. The Standard Package adds federal and state tax prep services. The Plus Package incorporates investment management services, deriving its fees based on assets managed.
As the family financial plan takes shape, Intrepid Eagle Finance is there every step of the way. Periodic reviews and 24/7 access assure that the plan is executed precisely while considering any unexpected family changes.
Thomas recommends the wise use of credit to all clients in addition to incorporating tithing and giving into financial plans. He also helps with addressing education questions like homeschool, private school, or college funding.
Watch on
"There are commentators out there who pitch the idea of not having a credit score at all," Thomas said. "I discourage my clients from going down that path because a good score can impact things like insurance rates."
Thomas also tends to deemphasize "playing the rewards game." And when multiple credit accounts threaten financial stability, his advice is to tackle the highest-interest debt first and work down the line. In Thomas's view, investing in retirement while paying down debt is also possible.
"When you've got a matching 401(k) at work, that's the closest thing to free money, and we don't encourage folks to shut that spigot off entirely," he said.
Intrepid Eagle Finance supplements its financial strategies with blog content that reinforces financial and faith fundamentals. Extensive resources on family planning, homeschooling, and other Christian-centered topics combine with insights on insurance, investing, retirement, and taxes to give clients a full view of the financial landscape. Clients (and anyone interested in Christian-centered financial planning) may subscribe to receive content via email.
Intrepid Eagle Finance: Balancing Beliefs with Finances
Clients don't have to be Christian to access Intrepid Eagle Finance's services. But they are explicitly informed that Biblical principles lie at the heart of the company's financial and investment planning approach. Thomas and his wife homeschool their children and plan financially in accordance with their faith. Intrepid Eagle Finance specializes in balancing beliefs with finances.
"We work primarily with families who identify as Christians — that's where we find we add the most value," Thomas said.
Thomas is also a finance guy through and through. Before founding Intrepid Eagle Finance, he gained almost two decades of experience working for global financial firms in various roles. Even in elementary school, he was a saver rather than a spender, the kind of kid who dispensed financial advice to quizzical peers on the bus.
He's also a well-rounded individual with music and marketing degrees and an MBA from the University of South Carolina's Moore School of Business. He and his wife and children work hard and play hard, building on personal experience to create a solution set for Christian families interested in harmonizing faith with modern living.
"Most of the folks we work with have never sought financial advice — the financial services world just doesn't target them," he said."But many people also assume that the person sitting on the other side of the table will not understand them."
Intrepid Eagle Finance exists to counter that notion. By demonstrating faith in everything he does, Thomas said he turns the stereotype of the self-interested financial planner on its head. With ideals of fairness and equity, Intrepid Eagle Finance shows families committed to their faith that there's a definite path forward.
"The modern financial world just gets more and more complex," he said. "We put things in context."