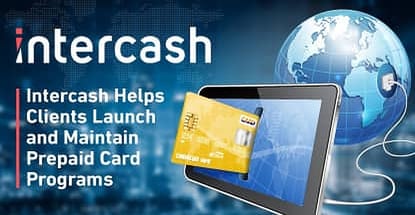 In a Nutshell: Many companies use prepaid cards to issue internal payments, disburse rebates, and distribute other external monetary benefits because it's faster and cheaper than sending paper checks. But the systems required to issue and maintain this method of payment are complex, costly, and unattainable to some companies. Intercash has spent the last 18 years perfecting what was once Canada's first prepaid card issuance program. The company leverages its experience and technology to help businesses around the globe maintain internal and external payment systems through physical cards, virtual debit cards, and contactless payments. Intercash provides the means for every client to white label their payment card and customer portal, so the client's brand is always at the forefront. //
I recently purchased a new set of tires for my car. I really only needed two, but the manufacturer offered a $200 rebate with the purchase of four. The rebate nearly paid for the other two tires, so the decision to replace all four was easy to make.
I received a letter from the tire manufacturer a few weeks later that included my rebate money loaded on a prepaid Visa card with the company's logo printed on it.
More and more companies are switching their rebate programs to prepaid cards because they're more convenient than cutting checks, and they keep the company's branding in consumers' wallets for a few days.

But managing this method of payment isn't as simple as going to the grocery store and purchasing several thousand prepaid cards. Creating the complex platform that tracks the issuance and use of each card can take months.
Intercash knows how difficult the process can be because the company has spent the last 18 years perfecting what was once Canada's first prepaid card issuance program. Today, businesses use the Intercash platform to issue cards in local currencies around the globe.
"We've been in the business for 18 years and have gone through all of the ups and downs in the industry, and here we are today," said Aaron Gladman, Vice President of Business Development at Intercash. "We're as successful as we've ever been and are growing tremendously."
Intercash's B2B platform allows clients to issue prepaid cards for internal use or as an external consumer-focused product. The company's intricately architected platform ties together the many moving parts associated with prepaid issuance.
"Our services acutely focus on business' payment needs," Gladman said. "We developed a technology that integrates with banks, processors, and all of the different components of the issuing chain and combines them into our PrepaidGate."
The technology Intercash offers continues to evolve based on clients' needs, which the company solicits on a regular basis.
"We go to all kinds of businesses and speak to everyone in the market who has an idea or a use for prepaid," Gladman said. "We basically let our clients build our software, our technology, and the features we offer. Every use case that approached us caused us to tweak things in our system and add new things."
White Labeling Puts the Client's Brand at the Forefront
Intercash's vast experience in the prepaid industry may be the biggest asset it offers to clients. The company's proven platform, and its ability to scale payment solutions and manage compliance, sets it apart from most of its competitors.
"We guide clients on everything from compliance to customer service to the end-user portal, which we can white label or give them the API to integrate it into their own environment," Gladman said.
The ability to white label prepaid cards and the user portals associated with them is important to clients that want to keep their brand at the forefront of consumers' minds. Those clients can range from a pharmaceutical company to a fintech banker.
"We work with a lot of companies that do medical surveys and clinical trials," Gladman said. "We give them a platform that's integrated into their trial and data system and allows them to manage the payments and expenses for all of the trial and survey participants."
Gladman also pointed to GoldMoney®, a client that uses prepaid cards issued by Intercash for every customer account.
"They're a company that is similar to Paypal, but instead of holding digital money, you hold the physical asset of gold that has a monetary value in any currency," he said. "A prepaid Mastercard integrates into their system for use when people want to spend their gold. The card can be swiped at any store, restaurant, or other establishments that accepts Mastercard."
Intercash also allows clients to offer payment solutions that include cash back rewards and contactless payments, all with their own white-labeled interface.
From Prep to Compliance, Intercash Does the Heavy Lifting
Few things in the financial world are as guaranteed as compliance issues. New demands seem to pop up every day that require multiple steps, and countless hours, to successfully complete.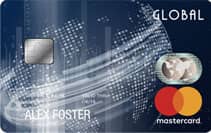 Clients can ease their compliance fears, as Intercash has the issue handled. This allows clients to focus instead on clerical or technical aspects of their prepaid offering.
"The banks that we work with allow us to work with clients and issue this service to them," Gladman said. "That delegates to us the responsibility of overseeing compliance. To stay on top of that, we've built our own compliance department that replicates all of the things a bank would have in their own compliance departments."
Intercash's compliance department has years of experience in managing the daily changing winds associated with finance and legal teams. The company works to make sure every client not only maintains compliance, but has a safe and secure payment portal.
"We monitor our clients' websites for suspicious activity and have developed technology that allows us to detect fraud and potential money laundering signals," Gladman said.
Connecting the World Via a Prepaid Economy
Intercash set out from the beginning to become a global company that extends well past its Canadian roots to work with as many banks and currencies as possible. To date, the company has exceeded its expectations, and taken its clients along for the ride.
"As the internet connects more of the world, people who are looking to offer payment services must have the edge of working on a global scale," Gladman said. "Intercash's mission has always been to go around the world and partner with different banks that allow us to do business in different countries in the right way, in local currencies, and with all the local regulation backing behind us."
That mission continues today with a long list of clients that depend on Intercash to provide a solid, proven infrastructure for issuing and maintaining prepaid payments on multiple platforms.
"Our mandate is to be the global-local card issuer," Gladman said. "We're covering Canada and have successfully moved into Latin America, the Asia-Pacific Rim, and 35 countries in Europe. As we grow, our mission is to help companies that need and want a prepaid card to go global."
Advertiser Disclosure
CardRates.com is a free online resource that offers valuable content and comparison services to users. To keep this resource 100% free, we receive compensation for referrals for many of the offers listed on the site. Along with key review factors, this compensation may impact how and where products appear across CardRates.com (including, for example, the order in which they appear). CardRates.com does not include the entire universe of available offers. Editorial opinions expressed on the site are strictly our own and are not provided, endorsed, or approved by advertisers.