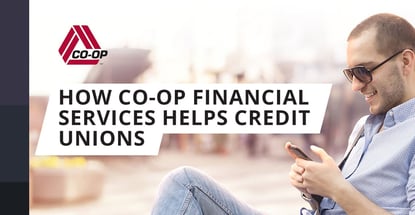 In a Nutshell: Credit unions in the U.S. have historically focused on relatively small membership pools compared to the large national banks. This gives credit unions an advantage in that they can provide attentive customer service. And because they are nonprofit, member-owned organizations, they can often provide competitive rates. But they don't have to operate in a vacuum. CO-OP Financial Services serves credit unions to help them improve in a variety of ways, from growing their portfolios to expanding their reach through its extensive network of partner branches and ATMs. CO-OP Financial Services offers a variety of specific solutions, including helping credit unions set up and maintain competitive credit card rewards programs.
As the nonprofit, member-owned sibling to commercial banks, credit unions appeal to many U.S. residents for their personalized service and competitive rates.
The credit union movement's roots date back over 100 years in the U.S. when the country's first credit union opened its doors in New Hampshire. For many years, these financial institutions were owned and run by very specific membership pools — often tied to where they were employed.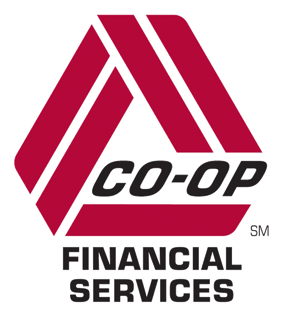 Over time, the majority of credit unions expanded their membership requirements to include people from all walks of life, within the institutions' service areas. And while credit unions are individual institutions as opposed to big commercial bank chains, they don't operate in a vacuum.
Organizations, such as the membership-based CO-OP Financial Services, help credit unions remain competitive in today's wide world of finance. CO-OP offers credit unions guidance on a number of issues and connects members into its nationwide network of shared branches and ATMS.
We spoke with Deb Wieczorek, Vice President, Strategic Advisory & Portfolio Growth at CO-OP Financial Services, to learn more about how the company works to help its credit union members improve and maintain quality products and services for their own members.
"I run a consulting team of 17 folks that work with our credit unions to help create strategies to be able to grow their credit card and debit card programs profitably for the credit union, and also meet the needs of the memberships that they're serving," Wieczorek said. So everything that our folks do is custom to each credit union that employs us."
A Wide Range of Benefits to Institutions that Join CO-OP Credit Unions
"CO-OP Financial Services helps your credit union leverage the latest technology and insights to strengthen member connections and propel growth," according to the company. "We unite innovative thinkers with deep experience in the credit union and payments industries to incite progressive ideas built around consumers' financial needs."
These efforts result in a continually evolving portfolio of seamless and secure solutions that are designed to help credit unions and their members thrive.
"From our perspective, we're not selling a product," Wieczorek said. "We're helping them grow their portfolios. So a lot of our campaigns that we've put together for our credit unions are around moving toward more electronic transactions — mobile purchases, card-not-present purchases."
She said she believes that many credit unions understand the value of taking part in the quickly evolving digital age, and the COVID-19 pandemic has made this increasingly apparent.
"They need to be able to serve their memberships more digitally and through automated solutions versus just banking through branches," Wieczorek explained. "What I think is really interesting over the past year is that it was an eye-opening situation for these folks who were teetering on the edge of committing to more digital services."
Many credit unions — and individuals — who were reticent to dive into digital banking now understand and see the value in it.
"I think credit unions that don't adopt the attitude to move more electronically, are going to be eventually left behind," Wieczorek said.
Credit unions that become members of CO-OP Financial Services can also take advantage of the company's shared branches and ATMs around the country.
"The CO-OP Shared Branch network allows members of one credit union to perform a range of transactions at another credit union," according to the company. "Through the CO-OP Shared Branch network, participating credit unions can serve members in diverse geographical locations, even when they move or travel."
Additionally, CO-OP Shared Branch express terminals provide after-hours member access, reduce teller traffic, and can help leverage existing investments in ATMs.
Advising Credit Unions on How to Implement Credit Card Rewards Programs
"From a credit union perspective, we do advise credit unions that they have to have some sort of reward program around their credit cards, particularly," Wieczorek said. "With debit cards, some do and some don't, but around a credit card program — absolutely."
She said it's also extremely important for the rewards program to be very easy for people to understand.
Wieczorek said that credit union rewards programs don't necessarily have to go toe-to-toe with the programs offered by large national issuers, and, realistically, many couldn't afford to provide as rich of a product offering."However, the credit unions have an advantage if they offer a competitive rewards program — meaning if the market is paying 2% cash back and they are paying 1.5% cash back but also offering elevated member service, they're going to win versus the larger issuer," she said.
CO-OP's member rewards program helps credit unions engage with cardholders, encourage greater card usage, and build loyalty. It also provides members with an intuitive, integrated interface designed to make rewards easy to track and redeem.
Credit unions also gain access to "a configurable program that delivers effective analytics and targeting, outstanding rewards choices, and turnkey operational simplicity."
Wieczorek said that she also believes it's important for every credit union employee to have experience using credit cards in their personal lives.
"It's hard for me to understand, but a lot of people across the country look upon credit cards as bad," she said. "So, if you have experience with them, you can promote them and educate people about why they are so important."
How Credit Unions are Beneficial to Members
Wieczorek also discussed specifically how people can benefit from becoming a member of a credit union instead of a bank.
"If you're looking for a long-term financial partner a credit union probably fits that bill better than a bank just because (credit unions) focus more on the relationship," she said. "They're going to be there."
Historically, credit unions have had much better rates on loans as well, Wieczorek added.
"I also think they approach their customers more from a consulting stance versus selling products and services for profit," she said. "They want to be able to satisfy the needs of their membership — that is their number one priority versus profit."
Wieczorek said that, as someone who came to the credit union industry after spending years working in banks, the differences in culture and priorities are obvious.
"The banking world is cutthroat," she said. "I don't care what anybody says, everything is for profit. It took me awhile to understand the dynamics of credit unions, and the first thing that impressed me more than anything is that some credit unions are actually far ahead when it comes to investing in technology than some community banks around the country."
Overall, credit unions tend to be technically inclined, she said. And when they have the capital to invest in technology, most credit unions are more than willing to do so.
The high level of personalized service is also a major advantage, Wieczorek said.
"A member could go into their local credit union, and because of their relationship, say that they fell on hard times. And the credit union is going to be easier to work with in adjusting fees and costs for that member versus that bank. Because banks do not want to give discounts on any of their fees, period."
Another perk is that credit unions often maintain robust financial literacy programs, Wieczorek said.
Increasing Focus on Serving Small Businesses
Wieczorek said she sees more credit unions moving to offer the same attentive customer service to small businesses that it does for individuals.
"I think credit unions are on the cusp of maybe diving a little bit more into business accounts," she said. "We have a lot of credit unions that have customers that have small mom-and-pop businesses, and (the credit unions) are setting them up and trying to meet their needs."
In some ways, this is an untapped market for credit unions, she said. They have an opportunity to fill the needs of small businesses that aren't being met by community banks.
Advertiser Disclosure
CardRates.com is a free online resource that offers valuable content and comparison services to users. To keep this resource 100% free, we receive compensation for referrals for many of the offers listed on the site. Along with key review factors, this compensation may impact how and where products appear across CardRates.com (including, for example, the order in which they appear). CardRates.com does not include the entire universe of available offers. Editorial opinions expressed on the site are strictly our own and are not provided, endorsed, or approved by advertisers.