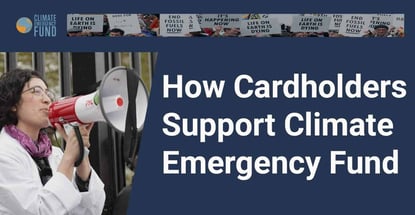 Our experts and industry insiders blog the latest news, studies and current events from inside the credit card industry. Our articles follow strict editorial guidelines.
In a Nutshell: While the planet is experiencing the associated impacts of continued climate change, governmental policies have not kept up with worsening conditions. The Climate Emergency Fund is a nonprofit organization that understands the critical need to bring about more awareness and helps support proactive transformative activism. By donating to the nonprofit through credit cards and rewards, supporters are helping in the fight to reach zero emissions and reverse the sixth mass extinction.
As nature begins to experience the accelerated effects of man-made climate change, environmental groups are doing everything they can to raise global awareness. But in recent years, special interest groups have increasingly delayed and stifled necessary policy changes.
Because of this, environmentalists are developing more innovative ways of addressing climate change. Some groups have come to the conclusion that if lawmakers aren't paying attention, then the issue must be placed on public display.
The Climate Emergency Fund (CEF) is a 501(c)(3) nonprofit organization that understands gradualism, and the institutionalized environmental movement has not been effective at producing rapid change. The time to reach zero carbon emissions is limited and humanity cannot afford to wait another 40 to 50 years to reverse its course.

With that understanding in mind, CEF envisions a more immediate response by focusing on transformational change and employing creative campaigns that include disruption and high-stakes civil disobedience.
Groups like the Sunrise Movement and Extinction Rebellion use these types of nonviolent strategies to raise awareness and effect change at a fraction of the cost it would normally take through legislative proceedings.
Humanity can no longer afford to rely on the bureaucratic methods deployed by many large green NGOs that are often risk-averse and distracted with maintaining political commitments and high overhead expenses.
Creating More Awareness For Transformative Change
As the world teeters on the brink of environmental catastrophe, The Climate Emergency Fund is urgently working to recruit more volunteers and encourage greater activism before time runs out.
The organization is directly involved with venture philanthropy by helping startup groups get the support and funding they need for disruptive change.
Margaret Klein Salamon, PhD, Executive Director of The Climate Emergency Fund, said that supporting disruptive climate activism is the fastest way to create transformative change.
What makes CEF unique is that it is willing to support smaller, newer and more grassroots-type groups that other philanthropies wouldn't normally consider supporting.
One of CEF's grantees, Scientist Rebellion, is a group of scientists committed to taking direct action to raise the alarm on the climate emergency message.
NASA scientist, Peter Kalmus, is a member of the group who defiantly chained himself to the doors of a Chase Bank building earlier this April, gaining widespread attention and millions of online views of his speech while he was there. Kalmus said it was his most successful act of climate communication.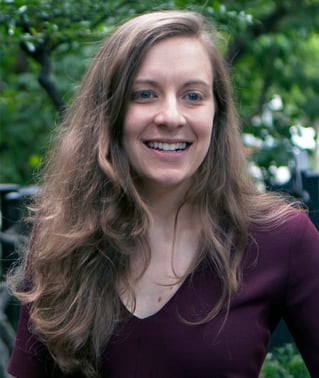 "I really would love to see more philanthropy get into this space," said Klein Salamon. "But for now, we're really proud of our role and think it's so important in supporting these brave, effective activists."
As a nonendowed fund, CEF raises all of the money that it grants. By acting as an intermediary, the nonprofit offers grantees financial support while funders are provided a legal tax-deductible way to support vetted groups they know thanks to CEF's research.
Klein Salamon said that when determining which groups to fund, CEF will focus on groups that are in their early stages, have some kind of track record and are ready to expand.
"A frequent thing that we fund is an all-volunteer group, helping them hire their first paid recruiters or coordinators," said Klein Salamon. "And doing that, having just a few full-time people, you're able to coordinate a much larger group of volunteers."
She also said that if there is a protest with no media coverage, it's very limiting to its effectiveness. Part of a successful action involves having a media strategy, said Klein Salamon, and that is something CEF can assist with by funding press support as well.
However, the nonprofit is aware that while getting attention is necessary, that alone will not solve the problem. "Those actions need to galvanize and serve to grow the movement," said Klein Salamon. "But I do think we're seeing that."
The Primary Drivers of Climate Change
To effectively promote climate activism, it is important to understand what the main causes of climate change are and what drives our failing policy revisions.
The Climate Emergency Fund understands that while fossil fuels are the primary cause of climate change, other contributors include carbon-intensive agriculture driven by consumerism and the cutting down of forests.
But as Klein Salamon pointed out, one of the major underlying problems is, in fact, the fossil fuel companies. They have been bad faith actors in terms of stalling climate action for decades.
For CEF, the fight against fossil fuel is not only a literal fight against this deadly energy source, but also against the bureaucracies that support fossil fuel lobbying interests.
These are groups that provide political donations, chair endowments at universities, and sponsor museum exhibits. Even The New York Times has a deal with fossil fuel companies.
This fight is also a race against time. According to a UN report, if the global community continues to implement the current climate policy standards, worldwide temperatures will rise 2.8°C by the end of the century. Such changes will cause irreparable damage to ecosystems and likely lead to mass extinctions.
The Importance of Funding and How to Help
The Climate Emergency Fund is almost entirely funded by individual donations. Donations range from as little as $5 to as much as $4 million, which was pledged by CEF's largest donor, "Don't Look Up" movie director Adam McKay.
Klein Salamon said the vast majority of individual donations are under $100. "We are so grateful for the help of donors at any size," she said.
Those interested in providing support can go to the nonprofit's donations page.
Some donors support CEF in other creative ways, such as asking wedding guests to direct donations to the nonprofit instead of buying wedding gifts. And in the entertainment industry, Sub Pop Records produced a benefit album titled "The Eleventh Hour: Songs for Climate Justice," of which all proceeds were donated directly to CEF.
Another way to think about fundraising or supporting climate activism is by joining the movement.
In her book, "Facing the Climate Emergency: How to Transform Yourself with Climate Truth," Klein Salamon encourages everyone to ask themselves what skill sets they can offer, what disruptive actions are being organized in their area, and how to start their journey in climate activism. If you're a cook or a nanny, you can support other activists in ways that don't necessarily require you to protest or demonstrate. Klein Salamon said there is a role for everyone in the movement.
"The first step is about getting involved," said Klein Salamon. "Just start checking things out. While you're doing that and seeing what's out there, you have to think about where you fit in and what you have to offer."