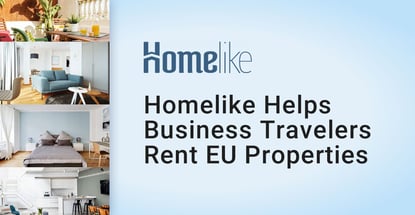 In a Nutshell: Accommodations for business travelers are typically designed for short stays. But when professionals need to work for weeks or months away from home, they need better options than hotels or expensive apartments. Homelike connects those frequent long-term business travelers with high-quality furnished apartments. The platform works seamlessly across a network of properties in more than 400 EU cities. Homelike aims to streamline extended-stay travel for businesses and helps landlords maintain high occupancy.
For Dustin Figge, life as a business executive often required being away from home for extended periods. Figge, who lived in Germany, was based in San Francisco between 2014 and 2015. Before that, he had long stays in Spain and China.
When professionals break their trips into shorter stretches, they can easily book a hotel and pack a small bag. And hotels have vast digital systems in place that make booking, paying, and accounting simple at the corporate level.
But Figge found himself in charge of his own long-term accommodations. Finding a place for an extended stay was typically an offline experience, and he couldn't count on support from travel managers or executive assistants. Plus, there was no reliable way to guarantee he was getting what he paid for.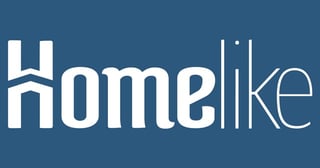 That's how Figge got the idea for Homelike, a platform that connects corporate travelers with high-quality, furnished, extended-stay accommodations — and makes it as easy as booking a hotel.
Since 2015, Homelike has grown to serve more than 15,000 corporate clients and offers more than 60,000 vetted properties in 400 cities in nine EU countries.
"Our idea was to use technology to create a compliant booking process that has high standards and caters to the needs of business travelers," Figge said. "We were honestly surprised that there was no full online experience for extended-stay travelers when we entered the market."
Building a Frictionless Business Rental Marketplace
Homelike offers a seamless experience for corporations across all locations that replaces fragmented local markets. Instead of working with local agencies that require renters to attend viewings, Homelike makes bookings virtual and hassle-free — perfect for executives with a bag and a laptop who want to sit down and get to work.
And, unlike hotels, Homelike properties come with working kitchens, office areas, and high-speed internet.
Establishing a corporate account on Homelike is similar to starting one with a hotel. The platform offers quick and easy registration through a dashboard, which serves as a single point of contact between buyer and seller.
Users can filter searches to reveal desired locations and options, including standard and flexible rental agreements, and explicit cancellation policies. Those bring certainty to the transaction upfront and establish pathways for recourse.
Homelike also goes to great lengths to ensure apartment rental payments are friendly for businesses — similar to hotel credit card transactions.
"How recurring payments usually work on our platform is the first month's rent goes through us because we need to run some checks," Figge said. "Any subsequent consecutive payments then occur between the supplier and the corporation. It was a pain point we needed to solve. A big reason why customers use Homelike is that we serve as the trusted layer between supply and demand."
Landlords Gain Marketing Exposure and Access to a Management Platform
Homelike also works to streamline the rental process for landlords. One way it accomplishes that is by showing property owners and managers that they don't need to require a deposit when Homelike facilitates every transaction.
"Deposits are very much a real estate thing. But when you book a hotel, even for three days or more, they're not asking for a deposit," Figge said. "We're educating suppliers that a deposit is unnecessary and that we have insurance to leverage the risk. Our vision is that booking a long-term apartment for three, six, or 12 months, should be as easy as booking a hotel."
In addition to accessing a robust corporate market, suppliers also gain assurance from fulfilling three core Homelike promises and 10 apartment standards. Those establish that a property is appropriately furnished and that both the seller and Homelike stand behind it.
Homelike includes apartments from more than 100 distinct marketing channels. Those include traditional business networks, advertising portals, and search platforms, including Google and Bing. Listings also show up in social networks like Facebook and LinkedIn.
Owners can manage their properties through a free system that readily integrates with existing platforms. The system includes tools that intelligently avoid vacancies and even permits mobile management via smartphone.
Homelike: Helping EU Business Travelers Feel at Home
Homelike has seen a high level of interest from clients in the EU, and when the COVID-19 pandemic relents, the company aims to enter the U.S. market.
"About 10% of our business comes from corporate travelers based in the U.S., so it's a big market for us," Figge said. "It's a logical step to do that at some point, but given the current circumstances with COVID-19, we pushed it back."
The pandemic has demonstrated the strength of the long-term business rental model.
"What we saw was supply following demand — short stay was hit super hard and lost 90% to 95% of its business, but we retained 50% of our customers even during peak times for the virus," Figge said.
The company plans to retain more clients by curating its supply even in times of expansion and continuing to build trust in the marketplace. And its multifaceted approach to collecting stakeholder feedback reinforces that mission.
"It's important to collect feedback not just on the supply and demand sides but also internally because people have different perspectives on the business," Figge said.
Product feedback aimed at understanding the customer journey employs A/B testing and session recording. Feedback on the customer care experience is also instrumental in introducing non-product features, including special insurance for cancellations and contract terminations.
And broader market research aims to capture customer trends that will influence the next steps Homelike takes.
"Building an online marketplace for long-term leases is a tech play," Figge said. "Moving forward, we'll continue to optimize processes, build fantastic new features, and make our customers happy in their temporary homes."
Advertiser Disclosure
CardRates.com is a free online resource that offers valuable content and comparison services to users. To keep this resource 100% free, we receive compensation for referrals for many of the offers listed on the site. Along with key review factors, this compensation may impact how and where products appear across CardRates.com (including, for example, the order in which they appear). CardRates.com does not include the entire universe of available offers. Editorial opinions expressed on the site are strictly our own and are not provided, endorsed, or approved by advertisers.