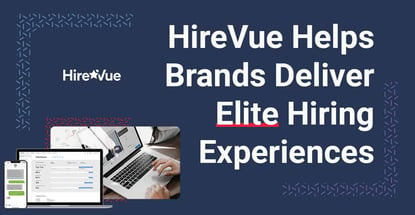 Our experts and industry insiders blog the latest news, studies and current events from inside the credit card industry. Our articles follow strict editorial guidelines.
In a Nutshell: Job seekers often find the search for employment to be riddled with miscommunications and delays. The process is also frustrating for the hiring business. HireVue uniquely understands both parties' perspectives, and offers solutions that simplify the hiring process. A tight labor market means employees have many options. HireVue increases the efficiency of hiring practices to streamline the journey from job application to job offer. Its inclusive and equitable practices are specially formulated to allow every candidate to be seen and heard.
Landing a new job is a milestone often marked with jubilation. Accepting a job offer elicits congratulatory phone calls, text messages, and pats on the back. It conjures up images of celebratory gatherings with friends and family while confetti descends from an unknown origin. Even the most subdued job seeker is likely to allow themselves a fist pump at the moment they learn they landed a new position.
These positive feelings are spurred by the job seeker's realized dreams of a new career path laden with job satisfaction and financial rewards. They may also be fueled by a sense of relief that the job search process has ended.
Weeks and months of filling out job applications, relentless resumé updating, dead-end interviews, and networking — that pesky but necessary job-searching aid — are in an instant cast aside. And the job seeker is transformed into an employee. 
Businesses are also often frustrated with the hiring process. Sifting through virtual stacks of resumés to find applicants with the right experience and qualifications can feel like searching for the proverbial needle in a haystack.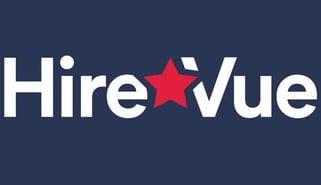 HireVue understands the pain that both businesses and job seekers face. Its mission to democratize the hiring process, while connecting talent with opportunity, greatly lessens the frustration felt on both sides.
"Scoring a new job can be one of the most meaningful moments in life. It can change your life," says Patrick Morrissey, Chief Growth Officer at HireVue. "But the pain behind the scenes is real. It's difficult to stand out among countless applicants, but HireVue gives everybody a chance to be seen."
A Tight Labor Market is the New Normal
The United States labor market has been uncharacteristically tight since 2021. According to Morrissey, there are twice as many jobs available as there are qualified candidates to fill them. What was once considered a pandemic-prompted transitory oddity is now viewed as the new normal.
"COVID accelerated and clarified a lot of trends that were already in motion," Morrissey explains. "There just aren't enough people getting through college to fill the number of jobs employers have available. Coupled with declining birth rates in the western world, the macroeconomic data strongly suggests this isn't cyclical."
HireVue works with a variety of businesses seeking to fill open positions. Having helped businesses hire employees in 180 countries, it specializes in matching talent with opportunity across distinct levels of job-seeker experience.
Businesses seeking hourly, casual, or seasonal employees is one of the primary groups HireVue helps. Many businesses need to increase their employee base during specific times of the year, such as holidays, and HireVue can help businesses speed their hiring process during these critical times.
HireVue also specializes in providing solutions to businesses seeking early career professionals, such as recent college graduates or those approaching graduation. Where job fairs and on-campus recruitment efforts were once the modus operandi for hiring college graduates, that process has shifted almost entirely online. HireVue also works with businesses seeking to bolster their pool of intern applicants.
Additionally, HireVue's expertise extends to businesses seeking experienced and established professionals who have been in the workforce for years. 
"Each group is different and requires a specialized approach to effectively manage the hiring process," Morrissey says. "We work with businesses to establish the right analytics, processes, and sophistication to unearth the exact type of candidates they need."
HireVue Shortens the Time from Hello to Hired
An already tight labor market is further constrained by the fact that many employers are attempting to attract the same job seekers This means employees can be more selective of where they choose to work, which impacts a businesses hiring practices in two primary ways.
First, how the business conducts itself plays an important part throughout the hiring process . Delayed responses to email inquiries, unpleasant interview experiences, or even poorly-worded job descriptions can all sour a prospective employee's opinion of a company.
"Candidates need to have a good experience during the hiring process to feel comfortable with their employer," Morrissey says. "Applicants are looking to be treated fairly and for companies to be open and honest with them."
Businesses also need to be more efficient with their entire hiring process in a tight job market. Companies need to compress the time it takes to evaluate job seekers and streamline the time from initial application to hiring decision. Morrissey refers to this as "shortening the time from 'hello' to hired."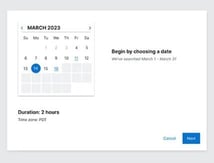 HireVue helps businesses be more nimble via automation. Communication with job applicants, as well as scheduling of interviews and assessments, can be automated. Automation reduces the communications delays between employer and applicant that frequently lengthen the hiring timeline. This improves the chance employers will hire the applicants they want, and not have to settle for the applicants that are simply still available.
"The old method of reviewing a resume and getting back to candidates two weeks later is outdated," Morrissey explains. "There's too much competition for good candidates. Iif you're going to wait two weeks, that job seeker has probably already accepted employment somewhere else."
Equality in Hiring Processes Strengthens Organizations
Companies comprising a diverse workforce are better positioned to confront challenges and solve problems. Employees from diverse backgrounds bring diverse ideas, experiences, and skill sets to a company, which can lead a company to greater success. A diverse employee base begins with a diverse pool of applicants.
HireVue supports fair hiring practices in a variety of ways. It employs a team of organizational psychologists to assist in designing hiring practices backed by scientific research that are fair to every applicant.
HireVue provides job applicants with a virtual job tryout that allows them to answer questions about their motivations and aspirations. This helps prospective employers get to know the applicants better.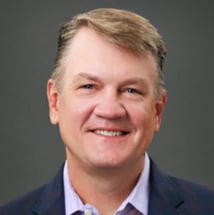 The virtual job tryout also provides the applicant with a deeper understanding of what the organization is about and what will be expected of them in their potential new role.  Assessing whether the applicant fits with the employer, and vice versa, at this stage of recruitment benefits both parties.
Lastly, HireVue's automated processes provide organizations with the framework to develop a consistent competency-based interview process. Standardization ensures that all candidates are treated the same, which strengthens the candidate pool. HireVue's algorithms are ethically designed, and its recommended practices are inclusive of neurodiverse and neurotypical job seekers. HireVue's hiring processes undergo rigorous third-party audits on an annual basis. 
"We've provided a way for all candidates to be seen, but done it in a scalable way that works for the hiring company too," Morrissey says. "This leads to a stronger and more diverse group of candidates for a business to hire from. And that ultimately leads to a stronger business."