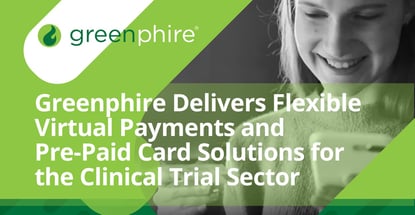 In a Nutshell: While the average consumer may not have considered it, efficient credit card and payment processing solutions are extremely important in the clinical trial sector. And it has been especially critical in 2020 as companies rush to safely but effectively develop a vaccine for COVID-19. Greenphire stands at the forefront of payment solutions in the clinical trial sector with a suite of products that reduce barriers to participation, lighten the administrative burden, and ultimately lead to better patient care. We recently spoke with the company's Chief Product Officer Kyle Cunningham to learn more about Greenphire's innovative solutions.
When the topics of payment processing and credit cards come up, images of inserting your chip card at a retail store or typing in your credit card number to make an online purchase may spring to mind. But if we've learned anything over the years here at CardRates, it's that payment processors and credit cards have a nearly endless number of applications.
We recently dove into a crucial but lesser-known niche in the world of virtual and card payments — clinical trials.
To learn more about this fascinating topic, we turned to Kyle Cunningham, Chief Product Officer at Greenphire, which is a leading provider of virtual payments and pre-paid debit card solutions for the clinical trial ecosystem.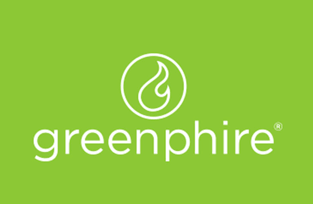 Cunningham said Greenphire was founded in 2008 with the goal of providing financial lifecycle management solutions for clinical trials by delivering the most complete data and workflow automation around. This includes budgeting, analysis, business insights, and smarter trials.
And in 2020, facilitating efficient and effective clinical trials was extremely important as companies rushed to develop and test a vaccine for the COVID-19.
"When the pandemic really hit home, back in the March-April time frame, we were fortunate to be able to quickly engage thousands of sites that we interface with that are using our products, just to try to understand what some of their key challenges and struggles were in the face of the pandemic," Cunningham said.
Those needs ran the gamut, he explained, and Greenphire's innovative and continually evolving platform was there to help trials run smoothly.
One notable challenge was that during the initial phases of the pandemic it quickly became clear that a hybrid, virtual-based trial environment was needed because patients weren't even able to get to the clinic.
"So, what we were able to do was modify and enhance our solution set to really support that and support the spirit of bringing the trials to the patients," Cunningham said.
Solving the Biggest Challenges in Clinical Research
"Since 2008, we have continued to set the standard for regulated global payment workflow automation in clinical trials," according to the company. "The choice of industry leaders worldwide, Greenphire delivers proven performance, resulting in more efficient and more successful trials."
The company works with an array of clinical trial stakeholders in more than 70 countries, including sponsors, clinical research sites, contract research organizations, and patients. It aims to design and improve its solutions with a high level of flexibility — a quality that came in handy during the COVID-19 pandemic, as Cunningham explained.
"Greenphire's transformational solution suite is solving the biggest shared challenges in clinical research," according to the company website. "By listening closely to the needs of key industry stakeholders, we're able to maximize efficiencies throughout the financial lifecycle of the clinical trial, shifting the day-to-day focus toward better patient care."
The company helps to enable patients by eliminating financial and logistical obstacles to clinical trial participation. It also empowers clinical research sites by reducing the administrative burden by simplifying workflow, improving visibility, and accelerating payments.
Greenphire also advises sponsors and clinical research organizations while maximizing global financial transparency, control, and predictability throughout the clinical trial process. And it provides the tools and training necessary for workers to support task execution and team member professional development.
"It's really about connecting stakeholders and establishing trust across the full spectrum of a clinical study, from patients on one end to the research sites that they engage and interface with, to the contract research organizations that manage business services for study sponsors," Cunningham said.
How ClinCard Sets the Industry Standard in Automating Payments to Participants
"ClinCard is our flagship product that was rolled out first, upon the inception of the company," Cunningham said. "It was developed to help sites gain better clinical study participant retention."
In other words, the card removes financial barriers to participation.
"ClinCard optimizes clinical trial performance by improving participant engagement and retention while eliminating the administrative burdens that can distract from research execution," according to Greenphire.
More than 10 million payments have been executed worldwide using ClinCard, setting the industry standard in automating participant payments, according to the company. It also delivers unmatched simplicity, security, and, of course, global reach.
"Through a simplified workflow, site staff can execute secure payments with the click of a button," according to Greenphire. "Time is saved and errors are reduced, resulting in a more efficient trial."
Cunningham said ClinCard brings a two-fold benefit to clinical trials.
"It ultimately provides patients with more reliable payment mechanisms beyond the traditional modalities of cashing checks," he said. "While also enabling workflow automation that creates efficiency in the trial operations and thus allows the sites to focus more on the patient care itself."
"We are so glad we made the decision to implement the ClinCard solution. The automated process has allowed us to focus on the most important part of our work, the participants and our research." — A Greenphire Client
ClinCard's payment workflow automation and associated reporting and controls also help to mitigate the risk of fraud vs traditional processes. Greenphire has also baked a full set of tax compliance features into its technology to help sponsors and sites manage their tax compliance responsibilities, according to the company.
And payments are not limited to only reloadable debit card transactions. Greenphire provides a wide menu of distribution mechanisms include cards, virtual cards, and even bank transfers, to ensure that capabilities always align with regional requirements and preferences. This allows for flexibility as it relates to patient payments and reimbursements, in local currency, in more than 100 countries.
Other Solutions Include EnvisiX for Budgeting and ConneX for Participant Travel
The ClinCard is Greenphire's flagship product, but it's just one of several solutions the company offers in the clinical trial space.
"Today's clinical trials are more complicated and demanding than ever before," according to Greenphire. "They're often global, costly and require cumbersome travel. Greenphire is changing that. With our solutions, you can manage the entire financial lifecycle for trials conducted all over the world."
When it comes to budgeting, EnvisiX helps to improve the development process in a number of ways.
"EnvisiX enhances the budget build and negotiation lifecycle for clinical trial sponsors and CROs — delivering efficiency and accuracy for a streamlined and optimized study start-up," according to the company website.
Watch on
Then there's eClinicalGPS to help streamline and accelerate global site payments.
"With the most sophisticated clinical trial financial technology in the industry, you can streamline investigator site payment workflows to reach a new level of financial transparency, site satisfaction, and performance," according to the website.
Back over on the patient side, ConneX facilitates expert travel services for clinical trial participants. ConneX combines centralized workflow automation with localized itinerary management and travel coordination to really give customers the control and visibility of technology without sacrificing the integrity of localized and white glove travel management.
"ConneX is the most comprehensive travel service for global clinical trials, providing added patient convenience by eliminating any barriers that may stand in the way of a participant completing a trial," according to the company.
Greenphire has something to offer nearly everybody in the clinical trial sector.
"At Greenphire, innovation is in our DNA. Our commitment to transformation inspires and attracts talent from across the globe to join our mission and create more efficient clinical trials," according to the website. "After 12 years of pioneering data and workflow automation, it's no wonder we're the partner of choice for more than 600 clients, including 9 of the top 10 pharmaceutical companies."
Advertiser Disclosure
CardRates.com is a free online resource that offers valuable content and comparison services to users. To keep this resource 100% free, we receive compensation for referrals for many of the offers listed on the site. Along with key review factors, this compensation may impact how and where products appear across CardRates.com (including, for example, the order in which they appear). CardRates.com does not include the entire universe of available offers. Editorial opinions expressed on the site are strictly our own and are not provided, endorsed, or approved by advertisers.