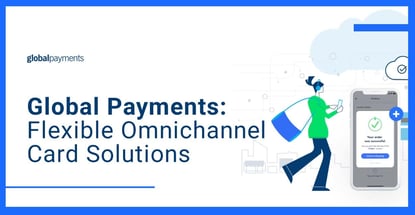 In a Nutshell: Global Payments delivers omnichannel payment integrations to merchants of all sizes. It also provides cloud-based card issuing solutions to banks, neobanks, fintechs, startups, and retailers looking to drive engagement and improve the customer experience. Now, partnering with Amazon Web Services, Global Payments provides a cloud-based issuer technology platform to expand its reach and delivery more flexibility in financial services.
As cards and payments keep migrating to the cloud, Global Payments continues to advance as a technology payment provider serving merchants of all sizes across the globe.
But thanks to its 2019 merger with TSYS, Global Payments also innovates and leads in the card-issuing space, working with its TSYS subsidiary to help financial institutions, neobanks, fintechs, retailers, and startups deliver better customer experiences across the payment life cycle.
Together, Global Payments and TSYS manage more than 680 million issuer accounts and process over 56 billion transactions each year. Global Payments is positioned for continued worldwide expansion as a card issuer with its selection of Amazon Web Services as its preferred cloud provider for issuer processing.

Paul Daffin, Head of Product and Innovation for TSYS, said the AWS partnership enables Global Payments to offer better solutions to issuers regardless of size, location, or processing preference as they compete for customers.
"The AWS cloud footprint enables us to bring unique innovation to banks and retailers around the world," Daffin said. "We help them drive safer, more frictionless commerce and access trends in open banking and digital adoption they need to align to deliver more of the choice their consumer and business customers want."
It's an attractive proposition, in part, because these issuers don't have to piece together solutions from different providers — Global Payments provides an all-in-one experience. That, in turn, helps Global Payments increase its customers' profitability so they can drive more innovation back into their programs.
"As the global leader in third-party payments solutions, we really do have a complete ecosystem of services that all of our customers can use," Daffin said.
Maximizing Innovation For Card Issuers
The merger created a combined customer base of 3.5 million merchants and over 1,300 financial institutions. The organization operates in over 100 countries.
"We're not distracted by products and services that are not core to our mission," Daffin said. "Our laser focus allows us to be the best in payments technology around the globe."

The merger enabled TSYS to build on decades of technology leadership in the issuer processing space, Daffin said.
"It gave us additional scale and weight to be able to accelerate the next generation of technology, drive a more product-driven strategy, and move services to the cloud," he said. "That enables our banks and retailers to offer more contemporary customer experiences, better rewards programs, and more control over their payment services."
Global Payments serves the banking and fintech segments, from global institutions to neobank startups and community banks.
"Our scale especially benefits large and midsize banks, fintechs, and credit unions that are focused on delivering innovation and competitive pricing to their customers," Daffin said.
Retailers want the same things. Global Payments is a particularly good match for large retailers looking to better integrate the purchasing process into the shopping experience.
Practically every business interested in issuing its own cards is a fit and can benefit from Global Payments' size and scope.
"The scale we get by combining our technology capabilities and our global distribution gives us greater ability to innovate faster," Daffin said.
Digital Engagement Platform Offers Greater Control
What this diverse set of financial providers ultimately receive is the ability to put their own consumer and business cardholders in control.
"Because we enable issuers to create omnichannel experiences, it's seamless and easy for their customers to interact with them," Daffin said. "Giving cardholders a high degree of control around how and when their cards are used protects against fraud, helps them manage their spending responsibly, and keeps them informed. For example, we provide the technology that enables cardholders to turn their cards on or off from a mobile app, limit purchase amounts to a preferred amount or limit card usage to within a certain geographic area."
Loyalty and rewards programs are also components of these engagement strategies, with Global Payments giving a competitive edge to its customers in that space.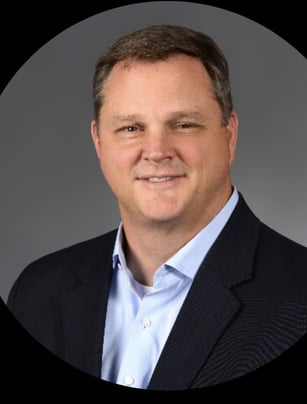 "We offer best-in-class rewards programs, not only in terms of earnings, but in terms of how cardholders can choose to use their rewards — in-store, in real time, for travel, for merchandise, or as gift cards or virtual cards," Daffin said.
Pay-as-you-go capabilities continue to meet customers where they are, and Global Payments leads the way in providing installment services where they're needed.
"Issuers can choose pre-sale or post-sale installments, and they have a lot of flexibility to provide diverse and transparent fee options so cardholders can choose and manage their finances in the way that's most effective for them," Daffin said. "It really helps reduce the hassle for the consumer or the business owner."
The security of these offerings is enhanced through the TSYS Foresight Score, a machine-based anti-fraud system that has proven to be more effective than competing rules-based solutions.
"It's the leading machine learning fraud model in the payments industry — we've proven that time and again with scoring benchmarks against other fraud models," Daffin said. "That's important to help control fraud costs for our customers, but it's even more important for cardholders because they don't get as many transaction declines, and they can use their cards more frictionlessly."
Greater Efficiencies Mean a Better Customer Experience
For smaller financial providers, access through Global Payments to a unified digital engagement platform is a huge differentiator.
"When cardholders have to get their rewards through a separate login and call a separate travel agency to redeem their points, that creates friction," Daffin said. "What we've found is that our community bank and credit union segment wants a fully connected, seamless experience."
Efficiency is apparent throughout the Global Payments customer ecosystem. And because data and analytics are at the core of its card offerings, Global Payments can leverage those efficiencies to produce insights that can help its customers provide better experiences for their consumers.
"We help our customers determine how they can provide the best products and services and the most engagement to their cardholders," Daffin said. "Analytics helps our customers discover trends and segments that can benefit from changes in their product choices and also create meaningful promotional offers."
That may mean building a rewards program that ties benefits to calendar events, for example, or to outside marketplace behavior.
"Leveraging data to understand customers better helps card issuers offer more personalized value," Daffin said.

That empowerment becomes increasingly important as more players in the payments and card space move to the relatively level technological playing field of the cloud. Working together through AWS, Global Payments and TSYS bring more financial services together under their combined umbrella as they continue their global expansion.
"We're the largest third-party provider to banks and retailers issuing payment cards, and we've been that for 30-plus years," Daffin said. "But we're also unlocking the power of that by bringing cloud-native technology to bear at scale, globally."
Advertiser Disclosure
CardRates.com is a free online resource that offers valuable content and comparison services to users. To keep this resource 100% free, we receive compensation for referrals for many of the offers listed on the site. Along with key review factors, this compensation may impact how and where products appear across CardRates.com (including, for example, the order in which they appear). CardRates.com does not include the entire universe of available offers. Editorial opinions expressed on the site are strictly our own and are not provided, endorsed, or approved by advertisers.