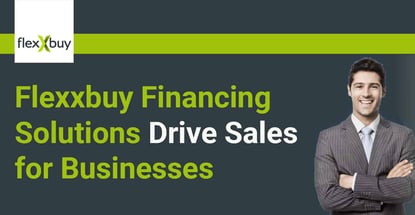 Our experts and industry insiders blog the latest news, studies and current events from inside the credit card industry. Our articles follow strict editorial guidelines.
In a Nutshell: Customer financing can be a challenge for businesses both large and small. Flexxbuy is a lending service that converts expensive purchases into affordable payment plans. The platform works with over 30 lenders that can assist with financing solutions. Flexxbuy is a convenient option for businesses that want to avoid the frustration of finding lenders on their own.
Many businesses are plagued by customer reluctance to take that final step when it comes to purchasing high-ticket sale items. While some customers may halt a purchase because they perceive the price as too high, many others are unable to complete a purchase simply because they lack the funds.
Whatever the reason, online retailers lose up to $18 billion annually to the phenomenon known as shopping cart abandonment. Customers will select the items they want, but for one reason or another, they never complete the purchase.
Whether it's online shopping or in-store sales, this customer reluctance can be quite frustrating for retailers and often forces them to lower prices out of desperation while putting their operations at greater risk of failure.
If customers knew there was a way to make a purchase and spread out the cost, they would be less hesitant to follow through — and businesses could drive better sales.
And that's why providing retailers with lending solutions for their customers has become a viable option. These solutions help retailers lock in a deal by offering customers the choice to make affordable payments.
It can become a hassle finding the right lender that fits the industry and has the best payment plan, but fortunately there's a way to make things easier.

Flexxbuy is a customer financing platform that provides over 30 lenders that specialize in a wide range of categories, allowing businesses to implement a multilender solution they can offer customers at any point in the sale.
Generally customer financing is relegated to certain types of industries and most businesses are not even aware that it's possible to get customer financing.
Flexxbuy's President, Bob Lovinger, said that his motivation was to democratize customer finance and provide a solution so that every business has the same kind of opportunity if they are trying to sell a high-ticket product.
Lovinger also said it is even more relevant today because people are feeling uncertain about their finances and they don't want to max out their credit cards.
"If they can compartmentalize a transaction that they need or really want, it leaves the rest of their finances alone," said Lovinger.
"So the motivation was for us to be able to go into any business and say "The same way that furniture stores have been taking advantage of financing by being able to take a large transaction and turn it into an affordable monthly payment, we can do that for your business as well.""
Just to note, while Flexxbuy is available to almost every industry, it does not provide lending services for purchases involving firearms or the harming of animals.
Helping Boost Revenue at the Point of Sale
Flexxbuy provides two types of customer financing. One is where the consumer gets the money and pays the merchant, and the other is direct-to-merchant financing. The type of lending offer will also depend on the industry due to possible inherent risk.
The point-of-sale experience can be handled in any format whether it is face to face or through an application link. "We set up every business with a unique application link, and a unique loan splash page," said Lovinger. "So they could send it by an email to someone, they can text it. There's a lot of different ways that they can get it."
Flexxbuy tries to reduce friction by having the application take less than one minute to complete as long as the borrower knows their Social Security number and their salary.
On the direct-to-consumer side, once a consumer has an offer and wants to move forward, they'll click on the offer and then go into the lender's environment to complete the transaction. And since it is a pre-qualification, they might be required to upload a pay stub to prove their income. Overall the whole process usually takes one to three business days.
Some customers can even get approved on the same day.
For direct-to-merchant funding, merchants have to prove that the transaction has been completed before the money is funded. And usually the merchant will get paid in a couple of days via ACH. For direct-to-consumer funding, the loan is funded to the consumer who in turn pays the merchant.
Those who wish to enroll with Flexxbuy can do so at just $299 for a one-time platform setup fee. There are no monthly fees.
Sectors of Growth For the Business Model
Retail has been the focal point of this type of financing, and Lovinger describes the service sector as Flexxbuy's sweet spot.
Flexxbuy can help finance from a few hundred dollars to as much as $50,000 for a wide range of industries. The company is already one of the biggest in financing for attorney retainers and legal fees.
Financing for career development is also a growing trend with Flexxbuy customers. Vocational and trade school funding is on the rise, as well as personal life coaching.
Lovinger also sees home improvement as a big opportunity, considering that people are staying in their homes and looking to fix things since the housing market has been slowing down and becoming stagnant.
"There's many sectors and a lot of them in the service area, because that's the last area to really be introduced to customer financing. It was always there for the products. But the service side was a little bit of a lagger," said Lovinger.
A Peace-of-Mind Approach For Customers
Lovinger said that having this type of service as an option is great because a consumer may be hesitant to take out $10,000 of their savings for a transaction when they would rather keep that for emergencies. But they may be more willing to complete their purchase if they have $20,000 of credit card available to them.
"It's also your peace of mind, during uncertain times," said Lovinger.
For the time being, Flexxbuy markets itself as a customer financing solution working with business clients. And what makes Flexxbuy's direct-to-consumer model different from that of its competitors is that Flexxbuy has an ecosystem built around it.
"From the time the application is submitted with texting and emailing the consumer, we're keeping the bridge together between the consumer and that business. And that's what makes [Flexxbuy] different," said Lovinger.
A business can tell its customer to go to a bank or credit union to get financing, but as Lovinger explained, the merchant loses that connectivity with the customer. And so Flexxbuy is providing a supportive role to help maintain that activity between the merchant and the consumer.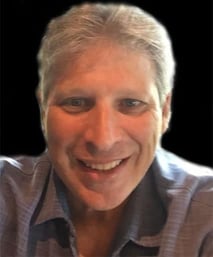 "That's why our attrition is only about 5%. So 95% of the time when a loan is funded, the money that the merchant needs will stay with that merchant," he said.
At the end of the transaction, when the loan is funded, the merchant has to make an arrangement to collect their money, whether that's by cheque, an ACH or debit card. They still have to complete that transaction, but Flexxbuy provides a number of tools on its portal that can lend assistance along the way.
"It's a service we give away where they can integrate their credit card processing in our portal, and then basically collect money right through our portal," said Lovinger.
Flexxbuy is also planning to position itself in assisting with tax resolutions.
"You wouldn't think that tax resolution is a big industry, but it's a monstrous industry. And we have some representation there," said Lovinger. "We're in the process of launching a direct-to-merchant platform for tax resolution."
Overall, Flexxbuy looks to be expanding its goal of democratizing customer financing solutions.
"Putting the money in the hands of the consumer allows us to really focus on needs out there and show them how to use it accordingly," said Lovinger.