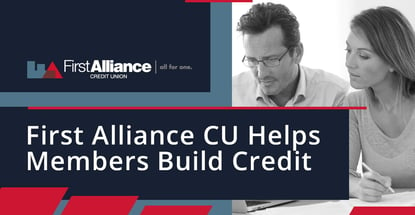 In a Nutshell: First Alliance Credit Union has been serving the southeast Minnesota region for nearly 90 years and maintains its original vision to deliver quality financial services and customer service. The institution offers an array of products and services, a number of which — such as its credit builder loan — are aimed at members establishing or rebuilding credit. And First Alliance is not averse to technology. In fact, it embraces it and is in the process of installing Interactive Teller Machines at each of its branches to give members a new level of self-service options. It also remains engaged in the community through volunteerism, partnerships, and monetary donations.
In the midst of the Great Depression, one school teacher and seven firefighters decided to take a crucial step toward improving their financial well-being by creating the First Alliance Credit Union (originally named Municipal Employees Credit Union).
"It was that credit union concept of people helping people that motivated them to deposit their money and lend it out," said Lisett Comai-Legrand, Director of Marketing and Product Management for the credit union. "We are actually the first credit union in Rochester (Minnesota)."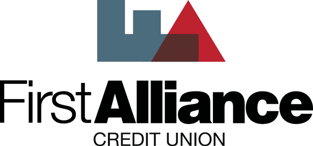 As with so many long-running credit unions, First Alliance Credit Union comes from humble origins but has grown extensively over the years to serve a much larger membership base.
"Our first office was actually downtown in the firehouse building," Comai-Legrand said. "We started out with just county or city employees. And then in 2005, we received a community charter."
That means the financial institution now serves about 20,000 members across five southeast Minnesota counties and maintains five brick-and-mortar branches across the region.
First Alliance Credit Union is known for placing its members' needs first and providing compassion, guidance, and resources to promote their financial well-being.
"No matter where our future takes us, we are committed to offering advice, sharing resources, and providing lending options to everyone in order to assist them in making smart financial decisions through every stage of life," according to the organization.
Providing Products and Services for a Wide Range of Financial Situations
From its modest origins to the fully modern financial institution it is today, First Alliance Credit Union makes a point to provide financial products and services suitable for needs across the financial spectrum.
With its full suite of competitive loans, credit cards, and checking and savings accounts, the credit union makes it easy for members to look to First Alliance Credit Union for all their financial needs.
But with the financial challenges so many have faced in the past year due to the COVID-19 pandemic, we asked Comai-Legrand specifically about the credit union's products designed for those who could use a little extra help getting back on track.
"The credit builder loan is cool because it's designed to help people establish or rebuild credit," she said. "Let's say you want to build your credit, and you want a $3,000 loan. The credit union will give you a $3,000 loan, but they'll also take that $3,000, and put it into a savings account, and it's on hold. Once you pay down or pay off that $3,000, we're gonna release that $3,000 to you."
This approach allows people to build savings and establish a good credit rating if payments are made in a timely manner.
"One of our most popular products we just introduced this year, and a lot of the reason behind that was for COVID relief," Comai-Legrand said. "It's called a no-hassle loan. You pay $50, no credit check, same-day approval, low interest rate, and get $1,000 to be paid back over 12 months."
She said she recalled a member who was struggling with finances due to the pandemic and was able to receive her funds within two hours.
For those looking to build credit using a credit card, Comai-Legrand recommends the credit union's standard Classic Credit Card.
"Our standard card is more of a credit building type card," she said. "The interest rate is a little bit higher because of the risk that we're taking on. But it's a popular card because you're more likely to get approved for it if you have poor credit."
Using Technology to Increase Convenience and Personal Service Where It Matters Most
In decades past, large commercial banks were more known for leveraging the latest fintech for its customers, but credit unions all over are leveling the playing field in that regard.
And First Alliance Credit Union embraces technology even more than most. Credit unions that may have been lagging behind in the technology department were spurred into action by the COVID-19 pandemic. But while they are playing catch-up, First Alliance Credit Union is pioneering new paths.
"The credit union is very progressive, we're very digital," Comai-Legrand said. "First, everything we do has to do with online and mobile, making sure that that's a great experience."
She said the credit union is in the process of installing kiosks at each of its locations that will deliver a whole new level of self-service.
Watch on
"There's only one area of banking that hasn't changed — the ATMS. They're still doing the same single function as they always have, dispense $20 bills," according to the organization website. "It's time for ATMs to do more. That's why First Alliance is proud to introduce our state-of-the-art Advisor Supported Kiosks."
The devices are also known as Interactive Teller Machines or ITMs. The machines serve as cutting-edge automated bank tellers that make the banking experience more convenient for members without losing the personal touch credit unions are known for.
"They're basically ATMs on steroids," Comai-Legrand said. "You would walk up to the machine and say you needed help, you would press the button, I would pop up and be able to help you with that, whatever you need."
The credit union sees this as a way to free up human resources to focus on other priorities for members.
"We would much rather have members be self-serve with interactive technology for transactions and spend more time with us on life events — the lending side, the deposit side," Comai-Legrand said. "Let us help you budget, let us work with you on the things that you really need instead of spending time on the transactional side of things."
Comai-Legrand said she expects all of the ITMs to be installed by June, 2021.
Showing Community Support Through a Number of Impactful Initiatives
"A huge priority for us is being involved in the community," Comai-Legrand said.
She said volunteerism is a huge part of its community engagement efforts. While in-person volunteering was largely curtailed due to the COVID-19 pandemic, credit union members normally put in hundreds of thousands of hours of volunteer work, she said.
It also forms alliances with local groups and contributes to a number of local causes.
"As an example, at the end of 2020, we partnered with the Intercultural Mutual Assistance Association — they serve refugees and immigrants coming to our community," Comai-Legrand said. "In partnership with them we created the Community Access Broadband Fund and donated $10,000 with the hopes of creating advocacy and awareness to get other organizations to do that with us."
She said the project incorporates a financial literacy component as well to help educate people and increase their chances of creating financial stability.
As part of its 85th anniversary celebration in 2018, First Alliance Credit Union documented 85 acts of service. In fact, the list far exceeded 85 acts of service, according to the organization.
"While we have already completed over 85 fun and exciting acts of service, ranging from sponsoring and attending community events to volunteering our time and fundraising, we plan to continue to add to the list of good deeds for the remainder of the year!" according to the credit union website.
First Alliance Credit Union also provides free guidance and educational resources on its website regarding credit and debt issues to members and the community-at-large.
"With (so) much at stake, understanding how credit scores work is very important," according to the website. "This credit score guide will help you learn everything you need to know to understand credit scores and take control of your financial future."
If you live in the southeast Minnesota region and are looking for a dependable, progressive, and engaged financial institution to join, First Alliance Credit Union is certainly worth considering.
Advertiser Disclosure
CardRates.com is a free online resource that offers valuable content and comparison services to users. To keep this resource 100% free, we receive compensation for referrals for many of the offers listed on the site. Along with key review factors, this compensation may impact how and where products appear across CardRates.com (including, for example, the order in which they appear). CardRates.com does not include the entire universe of available offers. Editorial opinions expressed on the site are strictly our own and are not provided, endorsed, or approved by advertisers.