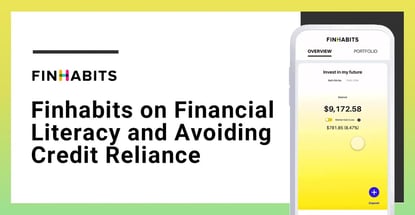 In a Nutshell: Establishing good financial habits is extremely important for a variety of reasons, including financial security, building a retirement, and having a good credit score to access products and services. Finhabits is an app designed to help the Latino community in the U.S. gain financial literacy and understand the world of investing. The easy-to-use app contains a wealth of knowledge on all things related to personal finance. The company also understands the great diversity that exists within the Latino community in the U.S. Finhabits not only educates but facilitates investment opportunities by allowing members to establish and contribute to several different types of investment accounts.
Understanding how money works may seem like an easy enough concept to grasp for many people. You pay money, and in return, you receive a product or service. While that is the basic principle behind the whole idea of money, a lot of factors come into play that can make things a bit more challenging.
Income levels, retirement plans, credit cards, mortgages, personal loans, and many other components often need to be considered when it comes to personal finance. And, unfortunately, many people lack a strong foundation in financial literacy.
This is through no fault of their own.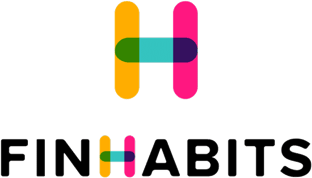 For years, many schools have failed to emphasize the importance of financial literacy. Meanwhile, parents have done the same in the home whether it's because they are not comfortable talking about money or lack financial literacy skills themselves.
These challenges have led to difficulties for many people. Knowing how money works is not rocket science, but it does take a little bit of time and effort to gain a healthy understanding of it.
Unfortunately, many people struggle with monthly bills and live paycheck to paycheck. They even depend on credit cards and other lines of credit as financial safety nets. With a little bit of knowledge, these same people may be able to get ahead of their bills, avoid relying on credit, and even grow their money.
Finhabits is an app designed to help people do just that. The platform, which was founded by CEO Carlos Garcia, is the No. 1 money app for Latinos, according to the company. Garcia recently chatted with us about how Finhabits came to be and how it can help users gain a better understanding of money and build healthy financial habits.
Recognizing a Need for Financial Literacy Resources
Garcia said he grew up on the U.S.-Mexico border in a manufacturing town and eventually went on to earn a B.S. in Electrical Engineering and Computer Science from MIT.
"Then my first job was at Merrill Lynch, here in New York. And I remember going through the HR onboarding, and they asked me to complete all this paperwork. I had never heard about a 401k," he said. "I didn't know what it was."
It wasn't until nearly three years later that Garcia signed up for his 401k after a friend explained the company's matching program to him.
"It's basically free money, he told me. And I was shocked that I had passed on that opportunity," Garcia said.
As Garcia's career advanced and he worked at the institutional level for a number of companies, the fact that he spent more than two years working without establishing a 401k stuck with him.
"My parents were a hard-working family, but we never discussed how to make money work for you over time," Garcia said. "And I realized that if this happened to me, it's probably happening to thousands of other Latinos that are entering the workforce."
Of course, if someone doesn't understand the value of a 401k plan, they likely don't understand other financial products and opportunities that may be available to them, he said.
"Nobody's telling them how to do this stuff — that was the aha moment for me," Garcia said. "When Finhabits launched, we wanted to start with focusing on retirement savings because that was the main problem I was trying to solve at the time."
Since Garcia launched Finhabits in 2015, the app has expanded to address other topics in addition to retirement. It also provides a plethora of educational resources on nearly every aspect of personal finance as well as investment opportunities.
How the App Helps People Understand and Build Healthy Financial Habits
"We basically created a suite of content that helps people understand how the system and how financial products work," Garcia said.
He said it was important to provide a simple, tech-enabled product with a large emphasis on education to help establish trust with the audience.
All content on Finhabits is available in both English and Spanish. Garcia said the app is designed with the Latino community in mind, and he said he understands that major discrepancies exist within the population.
"We understand the differences that exist in the Latino community between first-generation, second-generation, and third-generation Latinos," he said. "We also know it's important to understand the difference between how a small business owner of Mexican origin in downtown L.A. thinks about money versus a small business owner in Orlando who might be third-generation Cuban-American."
Watch on
Because the Latino community is very heterogeneous, Finhabits makes it a point to understand how the different groups think about money and communicate effectively to each of those groups, Garcia explained.
Finhabits did uncover some common themes among a large segment of the Latino community, Garcia said, and focused much of its early efforts on these areas.
"We discover that a notable percentage of Latinos don't have a good understanding of how credit history is built in the U.S. Some of them don't even think it's important," he explained. "So, we've done a lot of work educating the Latino community on the importance of building credit, and doing it early on."
He said this includes helping people understand the difference between a good loan and a bad loan and being able to identify financial products that will help them and not hurt them financially.
The company designed an online class specifically for Latino entrepreneurs called Finhabits Academy, which is taught in Spanish by Garcia. The course provides valuable information entrepreneurs can use to help grow their annual sales.
"You don't need a business degree to grow your company. Your ambition and the strategies from this class can help you," according to the company.
Users Can Also Establish and Pursue Investment Goals
In addition to providing a sound base of financial literacy, Finhabits also helps users understand the world of investing and helps them along their investment journey. The app's investment component grew out of Garcia's initial goal of helping people better understand and prepare for retirement.
"Our app will guide you to set up a well-diversified investment portfolio that makes sense for you and your financial goals. You and only you can decide when to contribute and how much. Plus, with automatic contributions of as little as $20 a week, you can reach your goals without much effort," according to the company.
Garcia said that, when it comes to investing, he quickly realized that people needed a strong educational foundation from which to build. So, of course, Finhabits educational resources and investing technology go hand in hand.
"We know that many families don't often talk about building good money habits. That's why every account includes access to our news and education platform," according to the company.
Users can choose to establish and build emergency reserve accounts, personal investment accounts, or retirement accounts.
Garcia said 82% of Finhabits users are putting recurring deposits into the platform.
"And during that process, we are also helping them understand what's happening with their money," he said. "The technology we built isn't just about investing your money but also understanding how it all works and establishing good habits of investing toward a better future."
Finhabits users tend to be a very engaged audience, Garcia said.
"This also turns into maintaining a very, very long-term audience," he said. "We want our clients to be with us for the next 20 years. And, so far so good. Since we started, most of our clients are still with us."
Understanding the Economic Power of the Latino Community in the U.S.
Garcia said Finhabits will continue its mission to deliver quality financial education and investment services to Latino communities. And he said other companies would do well to pay attention to the financial power of the Latino community.
"It's interesting that when a lot of people look at Latinos in the U.S., they don't realize that if you took the U.S. Latino community and looked at them as a separate country in terms of GDP, it would rank as the eighth largest economy in the world," he said. "It's larger than Brazil, larger than India — twice as large as Mexico."
He said it's critical for financial services and many other industries to acknowledge this.
"Within the U.S., you have this huge group that has their own cultural nuances, and it's super important to understand," Garcia said. "They have to figure that out. They have to crack the code because this audience is human."
Advertiser Disclosure
CardRates.com is a free online resource that offers valuable content and comparison services to users. To keep this resource 100% free, we receive compensation for referrals for many of the offers listed on the site. Along with key review factors, this compensation may impact how and where products appear across CardRates.com (including, for example, the order in which they appear). CardRates.com does not include the entire universe of available offers. Editorial opinions expressed on the site are strictly our own and are not provided, endorsed, or approved by advertisers.