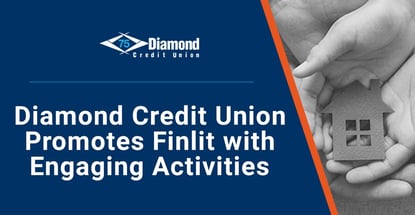 Our experts and industry insiders blog the latest news, studies and current events from inside the credit card industry. Our articles follow strict editorial guidelines.
In a Nutshell: Diamond Credit Union has a long-standing history of providing excellent membership service, and Diamond implements unique ways to illustrate banking and financial literacy to its members to differentiate itself from other credit unions. Members can earn rewards while learning about finance by using the Zogo app. Diamond has also experimented with holding homebuyer events at local breweries, which has seen much success.
Founded in 1947, Diamond Credit Union is a Pennsylvania state-chartered and federally insured credit union that offers low-cost financing with a localized approach in Berks, Bucks, Chester and Montgomery counties. The not-for-profit financial cooperative is owned and operated by its members and is one of the area's largest member-owned credit unions.

When it was first established, Diamond Credit Union was known as Spicer Pottstown Federal Credit Union and served employees of the Spicer Manufacturing Company. At the time, there were only eight charter members.
Over the years, it changed charters and names and grew in size, outreach and impact. By 2006, the charter had changed so that anyone who lives, works, worships, regularly conducts business, or attends school within the communities it serves is eligible for membership.
Diamond currently has seven branches, about 65,000 members, and holds just under a billion dollars in assets.
To better connect with its members, Diamond adapts to local preferences and suits the needs that are relevant with each community it serves.
Rob Hackash, Director of Branding at Diamond Credit Union, said that, while most credit unions are very similar to one another, it's important to find ways of differentiating. For Diamond, that means getting local with its member base.
"For the most part, you're headquartered right around where you serve," said Hackash. "You're a car ride away from the edge of your territory, not an airplane ride away from your territory. And I think that matters. I think it does."
"This is tailored to the area. It's tailored to the tastes, traditions and culture of an area."
Improving Financial Literacy through Partner Zogo
Thanks to its association with an app called Zogo, Diamond has successfully gotten its members to engage with finlit technology at a high adoption rate.

Zogo is a financial technology company that helps financial institutions educate, engage, and attract young people. Its financial literacy app teaches sound financial fundamentals and rewards users for learning.
Zogo's app has won numerous industry accolades, including Best of Show at Finovate Fall 2019 and NACUSO's 2019 Next Big Idea Competition.
While going through the lessons and learning about finance, users earn virtual Pineapples (or points) which can then be exchanged in Zogo's Marketplace for gift cards, charity donations, checking account bonuses, and more.
Hackash said Diamond was looking for something different to help engage with Generation Z, and Zogo proved to fit perfectly for that purpose. It also attracted members of various age groups.
"We found a large number of folks in their 30s even jumping on and using the app. And that felt really good," said Hackash. "I think the older you get, you don't understand something about your finances, the harder it becomes to ask, because you're a little self-conscious, maybe a little embarrassed. [Zogo] kind of lets you go learn."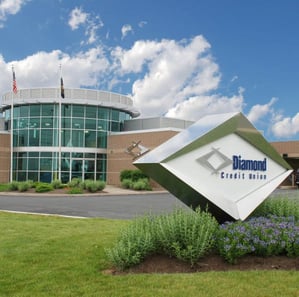 "If we get somebody's account relationship down the road, that's great. It was more of a long game on that front. We don't even look, and the average user has completed 35 lessons already on the app. We're at almost 250,000 total lessons completed as a whole for the 7,000 users."
"They came out with something that was a little more interactive. It kind of gamified [finance] a little bit. And it's been everything we could have hoped for," said Hackash.
The credit union also partnered up with local schools to do financial literacy fairs and held other programs and events. Unfortunately, the pandemic slowed down all of those activities and the credit union hasn't been able to start them back up as yet.
Approachable Mortgage Lessons at Homebrew Events
As part of its continuing community outreach, Diamond Credit Union welcomes its members to visit a branch at any time and get a credit checkup to make sure they are financially on the right track.
As the credit union tends to do, it likes to mix things up and try different approaches to financial literacy. One method that has proven to be very successful is a series of home buying seminars called "Homebrew".
Diamond holds these events at different breweries which make the learning process a fun social activity instead of a dreary experience. It has created an environment where homebuyers feel less self-conscious about asking questions. The rooms are buzzing with people who are divided into smaller groups so the events create a natural feeling of relaxation for the attendees.
"Nobody's going to raise their hand and ask that question in a roomful of 50 people, because they're afraid it's a dumb question," said Hackash. "But when you're moving around tables of two, three people, and you kind of know that people are stable, there's enough crowd noise to drown everything out, you have your conversation, you get your answers, you get the help you need."
The Homebrew seminars have proven successful, and most of the time they were filled to capacity. "We were stunned that half the crowd that came was already in that first home and looking to maybe upgrade or even in some cases downsize," said Hackash.
However, as with the other educational events, Homebrew had to go on pause during COVID-19. Since then, Homebrew has gone virtual and is still doing well with many people registering for online meet-ups.
"We've had anywhere from 90 to 120 people register for one and kind of start those off by encouraging you to go to your own fridge and grab a can of something since we're not together," said Hackash.
"We actually started doing [Homebrew] before we met the folks from Zogo, but it's similar in that we keep trying to just get that comfortable atmosphere. Change the atmosphere away from somebody up there with a PowerPoint."
Loan Options and New Home Equity Promotion
One of Diamond's newest tools is its home promotions. Members can apply for a Home Equity Line of Credit (HELOC) or the EZ REFI mortgage refinancing, depending on their needs.
The equity in your home determines how much you can borrow, and a home appraisal will help determine that. With a HELOC, the loan amount functions much like a credit card. As you make payments, the funds are replenished and available for you to borrow again as often as needed for the life of the loan.
Diamond's new HELOC introductory rate is 1.99% for six billing cycles from open date, and the maximum loan-to-value is 90%. But it's important to note that no specific end date has been determined, and the offer could expire at any time.
With the EZ REFI mortgage refinancing, members can refinance at a cost that is much less than traditional mortgage fees, which can potentially save thousands of dollars over the life of a mortgage and help build equity faster.
Members can choose either a 30-year mortgage at 4.50% APR or a 20-year mortgage at 3.75% APR.
Aside from its loan offerings, Diamond is looking at new ways to revamp its traditional service model. Hackash noted that arranging scheduled appointments has been very useful for Diamond in the aftermath of the pandemic.
"Whenever something awful as what we've gone through with COVID happens, you hope to find some good that comes out of it. Having gone to appointments, we never had appointments before. But if I make an appointment to go do something, I'm more likely to follow through," said Hackash.
"That was a positive that came out of COVID for sure."