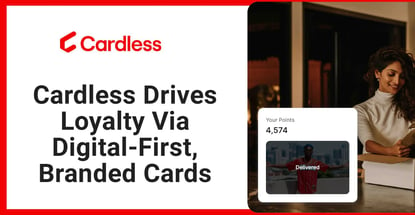 In a Nutshell: Cardless is an evolution to how we see credit cards. The company works with some of the biggest sports teams and airlines in the world to offer cardholders intimate experiences and relationships with the brands they love. Cardless members can redeem points for free tickets and merchandise, and earn entries to giveaways for several once-in-a-lifetime experiences. Cardless is looking to expand to more teams and brands outside of sports, including airlines. The company is modernizing how credit cards can bring brands closer to their most loyal customers.
Many people have credit cards they use for different purchases based on the rewards they receive. You might use a travel rewards card if you're planning a trip soon or a gas station credit card when you fill up the car's tank.
Cardless provides the same savings opportunities with experiences people all over the world are passionate about: sports. Cardless helps brands build credit cards that connect with their loyal customers. 
The company currently partners with six professional sports teams across baseball, basketball, and soccer, including the Cleveland Cavaliers, Boston Celtics, New Orleans Pelicans, Miami Marlins, Manchester United, and its newest partner, Liverpool FC.
Cardless is broadening the companies it partners with by looking for brands that want to provide a new product for customers they care about. Cardless is launching its first airline card this year with Latam Airlines, the largest airline in South America.
"When a brand is able to better connect with their customer through this financial product correctly, it's such a powerful tool," Co-Founder and President of Cardless Michael Spelfogel said. "People can borrow money when they have to, but they can also earn unique experiences, rewards, and the types of things you can't get anywhere else. And at Cardless, we're connecting people with the brands they love."
As the company's name implies, the plan is for members to mostly use the virtual card on their phone. The physical card is there for novelty and necessity, but the main point of the card is the use with mobile wallets.
Cards from Cardless are clean and feature the entire team or brand's logo. There aren't any numbers or an expiration date on the front or back of the card. In addition to being a security feature, Cardless wants its cardholders to carry a piece of their team everywhere they go.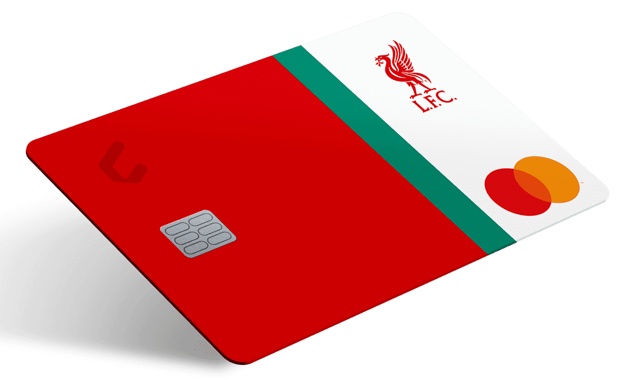 Right now, new members can earn 30,000 points after spending $2,000 in the first three months of having the card. Those points are worth at least $300 in statement credits, and worth even more in other rewards.
First Partnerships in the Sports and Airline Industries
Cardless's mission is to turn the love fans have for sports into opportunities with the money they spend. 
"We really want to capitalize on people's investment and the relationship to the brands that they love the most," Spelfogel said. "What better place to start than with sports because it's something that is so topical, people speak about it every day."
Cardholders earn rewards points they can redeem for cash bonuses or team specific bonuses based on what card they have. Boston Celtics fans earn seven times the number of points on Celtics tickets, ride-sharing services, and select streaming services; four times the points at bars and restaurants, two times the points on purchases at groceries and drug stores, and one point for every other purchase.
In addition to earning points, cardholders also receive discounts, including 10% off purchases at the Cleveland Cavaliers team shop when using the Cavaliers card. Each card comes with different perks. Cardholders can redeem points for team-specific merchandise like autographed jerseys, baseballs, basketballs, and even an autographed piece of the hardwood. Having the card also gives cardholders opportunities to win experiences every sports fan dreams of.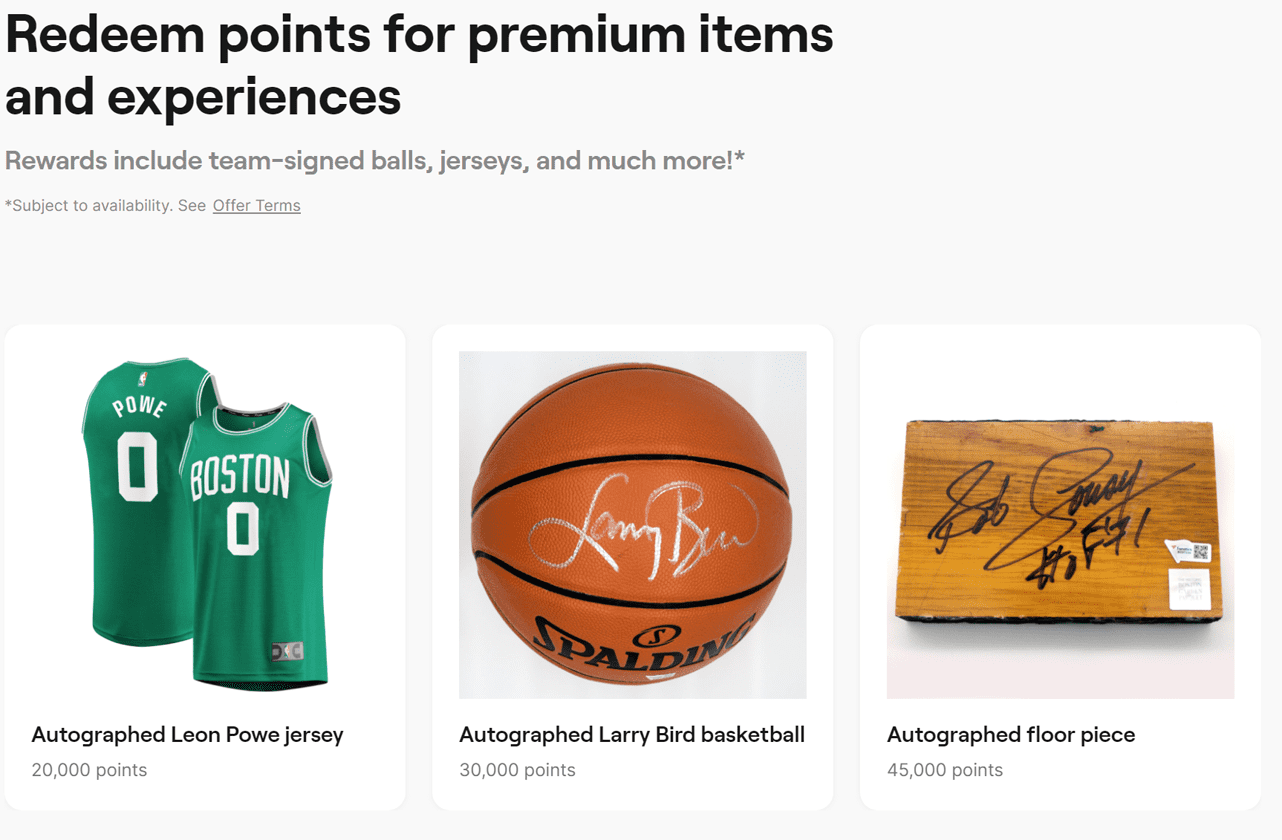 "Something we got to do last year is go with fans to the Europa Final when Manchester United played Villarreal CF in Poland," Spelfogel said. "Cardholders got to come and it was a fantastic experience, something that you definitely can't take for granted."
With the NBA Playoffs in full swing, cardholders for teams in the playoffs like the Boston Celtics are receiving tickets to the big games. Cardless wants potential cardholders to know it cares about its customers and the brands it works with. Knowing storied franchises like the Boston Celtics or Manchester United are partners gives the company the credibility cardholders look for.
Cardless takes its card experience very seriously. The company told us its card partnership with Latam Airlines is different from what its sport-branded cards offer, but Cardless is committed to providing the best experience for the customer. The company plans to share more on its Latam card later this year.
Turning Customer Dedication Into Exclusive Offers
The team behind Cardless said it is creating a new market in an untapped space. Connecting Americans with familiar brands they couldn't get a card for before helps elevate the brand's image — and the fan experience.
Cardless is expanding outside of just sports, as seen with its airline credit card. But the company is always excited about bringing in new partners in any industry. In most cases, brands are looking to offer members unique discounts, but they can't do it on a widespread basis. 
The first step Cardless looks into when considering a new partner is understanding what the brand is trying to achieve. Cardless uses that understanding to connect back to solutions its platform offers. The company then finds a way to create a product that supports the cardholder.
The product and engineering team with Cardless focuses on receiving feedback and listening to cardholders regardless of whether the feedback is positive or negative. The teams are dedicated to finding solutions and adding perks to cards to create a better experience for cardholders.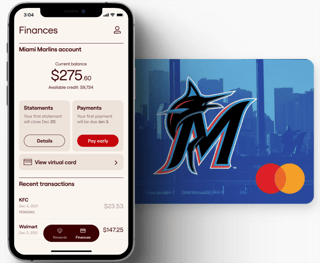 Cardless wants to be the resource for brands to connect with customers on a new level. The company differentiates itself from traditional banks by working with brands that really care about customers who are underserved by banks.
"We talk to brands all the time," Spelfogel said. "The most powerful, compelling stories they tell are when they have a product that really cares about their customer. But all the banks have told them no or all of the financial partners overlooked them for one reason or another. When we can go and support a brand like that it becomes really powerful."
Creating a Modern Approach to Credit Cards
Cardless doesn't make the process of signing up for a credit card difficult or daunting; instead, it's quick and easy. After applying, some applicants will receive approval in real time. Those members get a virtual card number they can use instantly.
Cardless supports smartphone wallets, including Apple Pay or Google Wallet. The technology allows cardholders to use the card to pay using the tap-to-pay system, or make easy purchases online.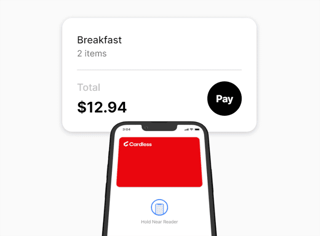 In the meantime, Cardless mails the physical card to the cardholder's house. The company works with First Electronic Bank to issue the card to customers. First Electronic Bank issues the cards, but Cardless handles everything else, including customer experience, relationship to the brand, bill payments, transaction disputes, statements, and redeeming rewards.
Cardless's move to more modern credit card systems and perks is a way to create a new playbook for younger people who don't trust credit cards or have preconceived notions about credit cards.
The entire system is transparent and accessible so all cardholders can enjoy benefits. No Cardless card has an annual fee, late fee, foreign transaction fee, or cash advance fee. Cardholders are subject to interest on their card balances just like every credit card.
"When someone pays credit card interest, we're very transparent about when and how to pay," Spelfogel said. "There are no gotchas. We're trying to build this relationship on the basis of being really, really transparent and focusing on the things that get people most excited about those brand partnerships."
Cardless hopes its offerings will help revolutionize the credit card industry.
"This is the tip of the iceberg," Spelfogel said. "Cardless is uniquely positioned to help support brands in this space that is undergoing a lot of change and a lot of development in the coming years."
Advertiser Disclosure
CardRates.com is a free online resource that offers valuable content and comparison services to users. To keep this resource 100% free, we receive compensation for referrals for many of the offers listed on the site. Along with key review factors, this compensation may impact how and where products appear across CardRates.com (including, for example, the order in which they appear). CardRates.com does not include the entire universe of available offers. Editorial opinions expressed on the site are strictly our own and are not provided, endorsed, or approved by advertisers.