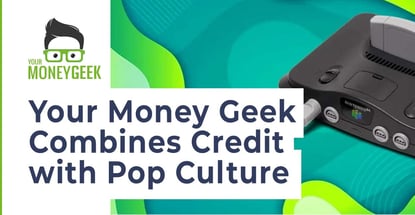 In a Nutshell: Money gurus often point to the little things that affect a person's budget. But while it's true that small daily indulgences — like the millennial penchant for avocado toast —can add up, Michael Dinich of Your Money Geek shows readers to look at the big picture, and not sweat the small stuff. That's because a bad credit score can have such a broad negative impact that skipping brunch doesn't begin to make a dent. Readers of Dinich's popular blog can learn financial fundamentals and other tips for smart living while immersing themselves in pop culture, including comic books, video games, and superhero movies.
Some good ideas happen almost by accident, Innovators often marry an interest with a passion and produce a worthwhile product. And Your Money Geek is an excellent example of that.
Your Money Geek is an informative blog that helps readers learn how to make, save, grow, and protect their money. Your Money Geek is the product of Founder Michael Dinich, whose career began in finance and evolved into a passion for writing.
Your Money Geek offers other features, too, including a forum that helps other bloggers and writers grow their own audiences. It's also a trusted source for non-financial advice about smart living.
But mainly, it is a site that reflects Dinich's own interests in geeky pop culture staples, including comic books, video games, and superhero movies. Dinich upends the stereotype of the numbers-obsessed financial advisor and shows that anyone can manage money and use credit more responsibly.

He also understands that readers have to start somewhere. He was entirely in the dark when he first considered writing a blog. As a registered investment advisor looking to market his business, he had signed on with a company to produce blog content for him.
"They wrote one or two articles and sent them to me," Dinich said. "And I was like, 'Wow, this is blogging?' The articles weren't that great, and I thought I could do better."
So he started writing the posts himself. Over time, his blog grew into a viable side hustle. Then it became his full-time job.
"I told my wife I thought I could make it work, and if it didn't, I'd find something else to do," Dinich said. "Luckily, it worked, and I've been blogging full time ever since."
The Benefits of Responsible Card and Credit Use
Since Your Money Geek became Dinich's primary source of income a few years ago, it's grown into a one-stop shop for modern life. Its growing readership returns for fresh takes on money management, living well, and entertaining subjects.
Dinich is never shy about speaking his mind, so his advice on using cards and credit responsibly may fall a little outside the mainstream at first. But those who continue to read his blog will learn useful tips such as how treating credit cards as financial tools can be beneficial.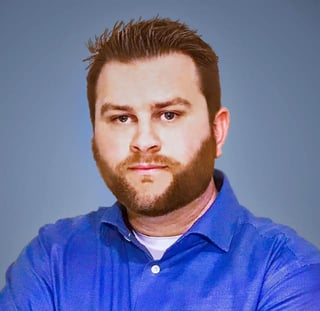 "The personal finance community is so focused on being debt-free that people get embarrassed about being in debt, and they try to get out too quickly," Dinich said. "People need to step back and understand that, just because financial journalists and influencers are saying it doesn't mean it's the best plan for them."
Trying to knock out card debt too quickly may put consumers at risk of losing out on other opportunities, Dinich said.
"They may do it at the expense of saving for retirement or taking advantage of opportunities to build an emergency fund," he said.
The COVID-19 pandemic showed that the economy can turn on a dime, and having a substantial amount of savings is always a good idea. Many tax credits and deductions also incentivize retirement savings. It's smart to distribute any savings achieved this way to pay down card balances at the same time that you put some of that money away for the future.
"Slow down and use the credit that you have responsibly," Dinich said. "Especially with interest rates being as low as they are, sometimes improving your monthly cash flow is more important than the overall cost of credit."
Promoting Financial Expertise from Nontraditional Voices
Sometimes, money is better spent on a low-interest mortgage or auto loan than on paying down credit cards. Money management is a balancing act, and when the goal is long-term financial security, it pays to prioritize.
"Financing frees up money in your budget," Dinich said. "What can you do with it that's going to be the most productive?"
These are never easy questions to answer. Another way Your Money Geek breaks the mold is by bringing nontraditional voices into the discussion. Your Money Geek invites guest bloggers to submit content to the site through its participation in the Money Mix Insiders program. The program also offers coaching, collaboration, and tools, including a free web hosting service, to the bloggers to help them build their own platforms.
And Dinich is dedicated to busting any myths about who should be talking and who should be listening.
"We're proud of the fact that we've been able to help other bloggers reach a bigger audience and get a little more exposure," Dinich said. "And we are trying hard to promote women and minority authors speaking expertly about these topics to everyone."
What tends to happen in investment counseling is that diverse voices tend to get pigeonholed. For example, women who are financial counselors may speak to other women about gender-specific challenges, while Asian financial counselors often speak to other Asians about their own challenges.
"We don't want to put gender or race and ethnicity in front of anybody's credentials," Dinich said. "We just want to normalize everybody speaking expertly to everybody."
Your Money Geek Helps People Live Smart and Geek Out
Dinich offers sound advice on Your Money Geek, and the blog prides itself on being a source for all types of smart living tips. Personal finance information ranges from making those first few dollars to retiring in comfort. General wellness topics run the gamut from family and career to food and travel and even to overcoming adversity and addiction.
The same pragmatic approach Dinich applies to responsible credit use influences how he views money in general.

"Sometimes people don't want to budget because it has a little bit of a negative connotation, like they're going to have to give up their lifestyle," Dinich said. "But we try to encourage people to see that finding money can mean doing simple things like improving their credit score."
And for the pop culture fans, Your Money Geek devotes a special section to the nuances of comics and graphic novels, movies, games, and tech. It's a vast collection of topics inspired by Dinich's own personal interests.
As with everything else about Your Money Geek, the geek content evolved organically.
"We've found that having the combination of the two makes the personal finance stuff fun for people," Dinich said. "We think that if getting your finances in order is like going on a diet, then the geek stuff is like your cheat day. Just don't overdo it."
Advertiser Disclosure
CardRates.com is a free online resource that offers valuable content and comparison services to users. To keep this resource 100% free, we receive compensation for referrals for many of the offers listed on the site. Along with key review factors, this compensation may impact how and where products appear across CardRates.com (including, for example, the order in which they appear). CardRates.com does not include the entire universe of available offers. Editorial opinions expressed on the site are strictly our own and are not provided, endorsed, or approved by advertisers.